Today, in every part of the world women are still suffering gender discriminations in their work environment. Those discriminations can manifest themselves in many different ways and women are more likely to face: unequal pay and benefits, glass ceiling effect, judgments based on appearances, and so on…

That's why at Feiy we are always happy to support initiatives that empower women to take the barriers down and follow their dreams. We need to inspire more and more women to be themselves, to be superwomen, no matter what they face…

Because we need more women to change the world!

NOV 21: Superwomen In Data #2!
A series of innovative conferences on digital topics exclusively organized by a group of extraordinary women expert in data and digital practices.
We aim at spotlighting women expert in data and digital by giving them the opportunity to share their valuable experience, and gathering professionals (of any gender) to discuss the future challenges of digital and data,
'Superwomen in Data' is all this, but also a great opportunity to have a good time with likeminded people during a no-frills gala party where well-crafted cocktails, fine wine and delicious canapés will be served.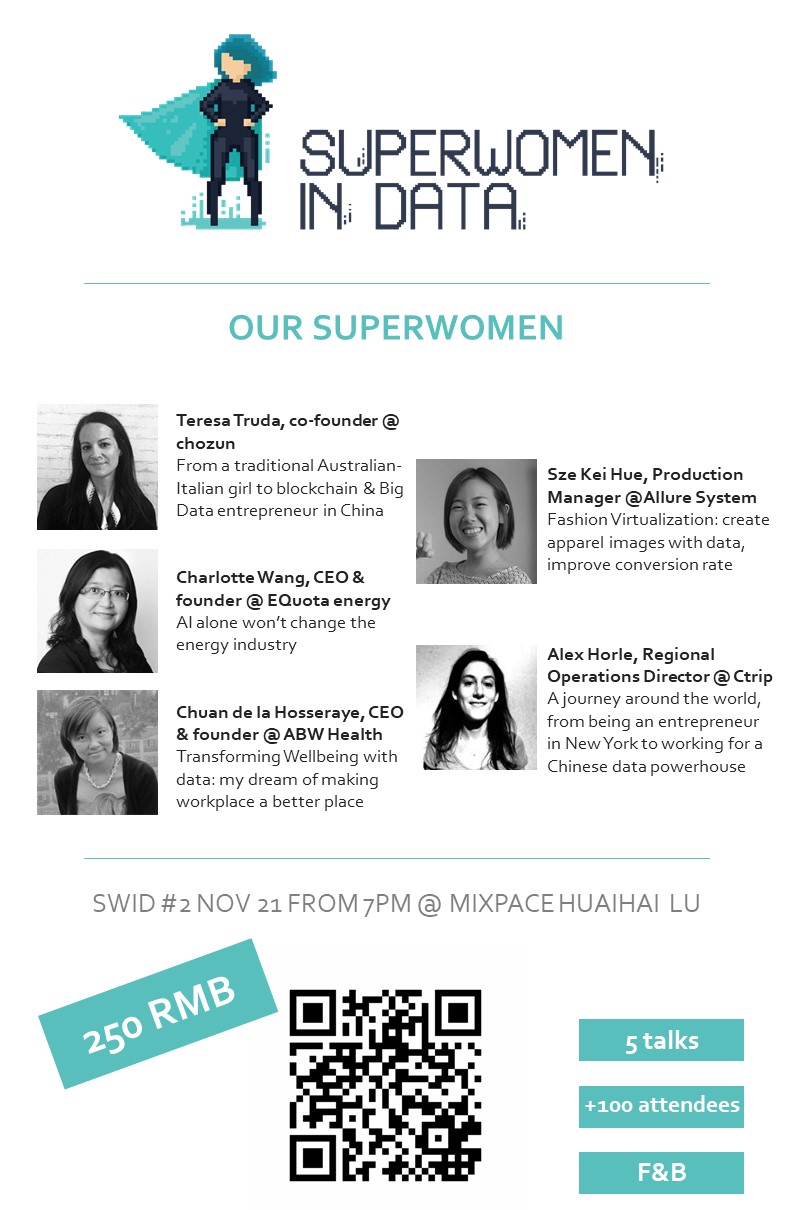 -----
DEC 8 - 10 : Startup Weekend Women!
The very first Startup Weekend Shanghai Women edition (8-10 Dec) is coming to town!



Startup weekend women wants to encourage and inspire more female leaders in startup teams and to connect more women to the vast number of resources and mentors available in our startup community. That's why we want you to be part of this weekend and join some of the most passionate, talented and entrepreneurial-minded women across our community.



Startup Weekends

are 54-hour events designed to provide superior experiential education for technical and non-technical entrepreneurs. Beginning with Friday night pitches and continuing through brainstorming, business plan development, and basic prototype creation, Startup Weekends culminate in Sunday night demos and presentations.
Participants create working startups during the event and are able to collaborate with like-minded individuals outside of their daily networks. All teams hear talks by industry leaders and receive valuable feedback from local entrepreneurs.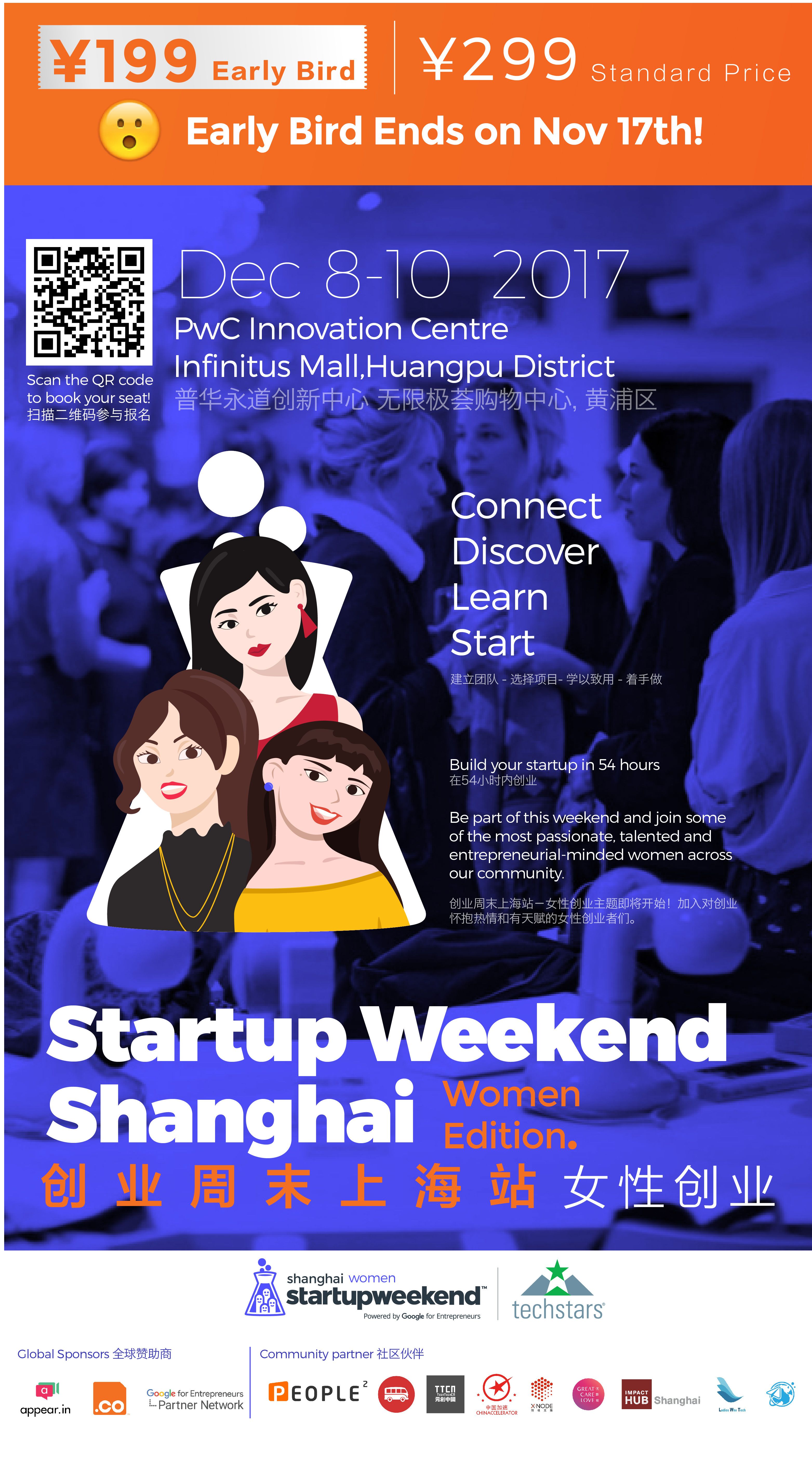 Sharing is caring - Help us spread the word!