WeBelong 论坛 2017
激发灵感 共同践行
创建美好未来!
WeBelong Forum 2017
An Inspiring Forum to Take Action for a Better Future!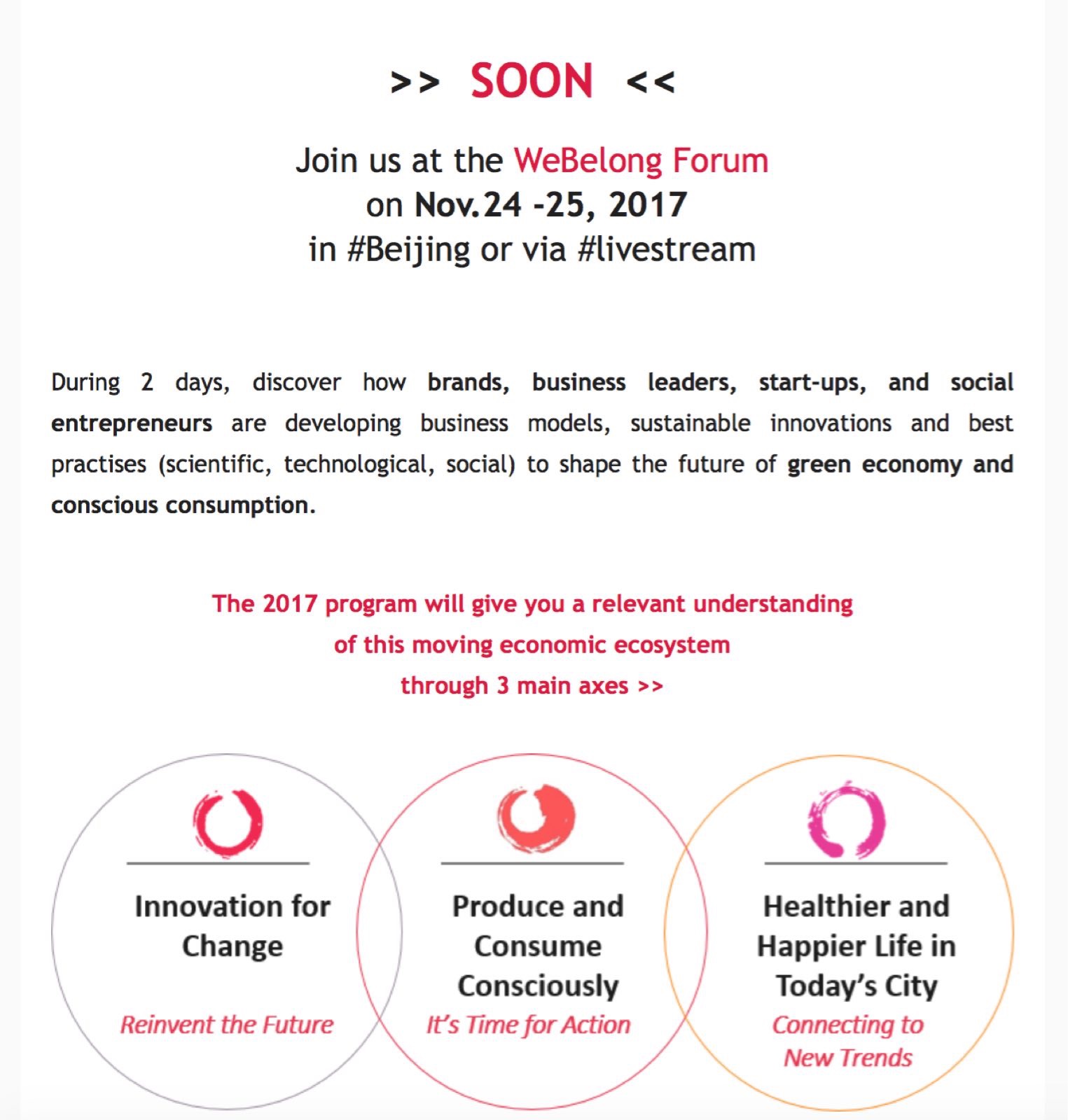 为什么参加WeBelong论坛·2017?
Why Attend the WeBelong Forum 2017?
这是一场商业领袖、社会企业家和创变者们不容错失的盛会!
The can't-miss event of business leaders, entrepreneurs and change-makers that lives in you!
两天不可多得的学习机会:为什么越来越多的企业和品牌作出可持续发展的承诺?他们如何应对可持续发展道路上的商业挑战和机遇?为什么可持续商业能扩大生产力和提高产出?如何在日常生活中践行改变?演讲嘉宾将分享具体经验,帮助企业领导完善中长期规划。
2 days of great learning: Come and understand why more business and brands commit to becoming sustainable? How do they address the business challenges and opportunities? why it amplifies productivity and improves their business outcomes? How can you be an actor of change in your daily life? Their concrete sharing will enrich leaders' mid and long-term vision.
以解决方案为导向:洞察多个领域的解决方案:循环与分享型经济、社会型企业、网络连接、创新、交通、"零垃圾"生活方式、饮食潮流、植物皮革、可食用餐具等,一定能激发你的灵感!
Be Solution-driven: Benefit from the special insight of thought-provoking speakers on central themes such as circular and shared economy, social business, connectivity, innovation, mobility, "gozerowaste" lifestyle, food's trends, vegetal leather, edible cutlery, etc.
通往创新的窗口:把握全球各地的前沿趋势,与创变者们交流探讨。
Be a window on innovation: Discover the main trends from around the world and connect with a community of change makers.
领袖网络:拓展专业人脉,与拥抱转型、积极打造未来品牌的同行和专家进行深入交流,将新颖可行的想法应用于实践。
Leaders Network: Make new connections with peers and experts that are committed to business transformation and actively participate in the emergence of tomorrow's brands. Bring back innovative, actionable ideas to apply to your own organisation.
More info about ticketing and registration here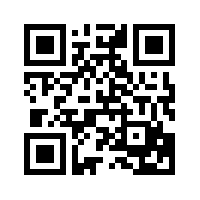 More info about WeBelong here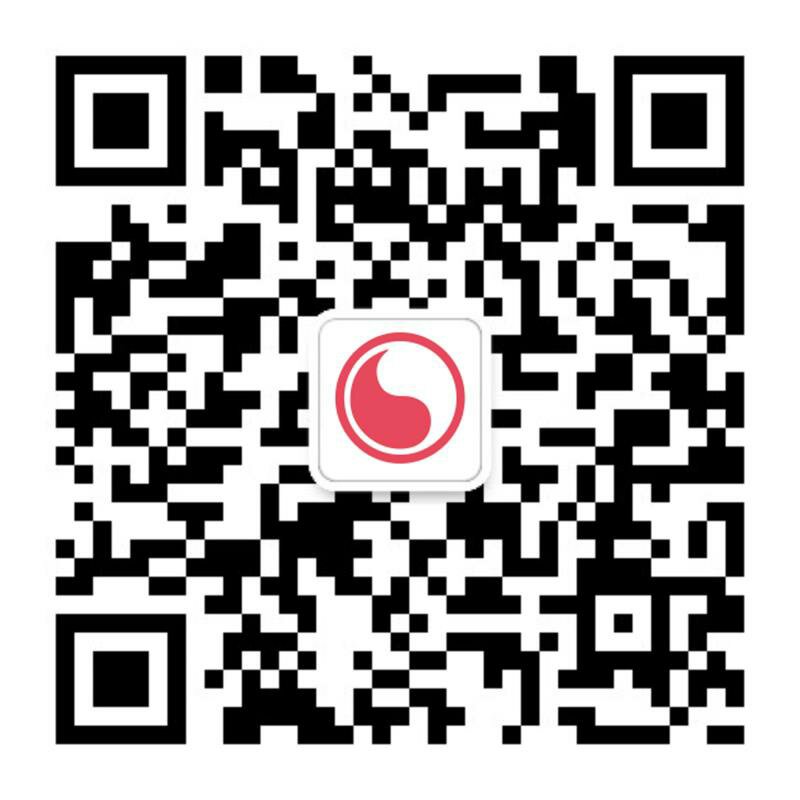 Sharing is caring.