"Trash Heroes" The Perfect Game Your Employees Will Want To Play
Wondering WHY everyone is talking about WASTE and what's so important about it?
想了解为什么每个人都在谈论垃圾和它的重要性吗?

The new Shanghai waste sorting law may have sent the city into a frenzy, but Feiy & Zer'0Waste Shanghai teamed up to create the most engaging board game that will provide companies with both a proper training on the new recycling law and a fun team activity to learn about the impact of waste and how you can take action!
上海的垃圾分类新规也许 "逼疯"了整个上海,飞迎携手五R零(上海)合作创建了最具吸引力的棋盘游戏。这款游戏既能为企业带来针对垃圾分类新规有目的性的培训,又是一项关于学习垃圾回收的影响和如何采取行动的有趣味性的团队活动!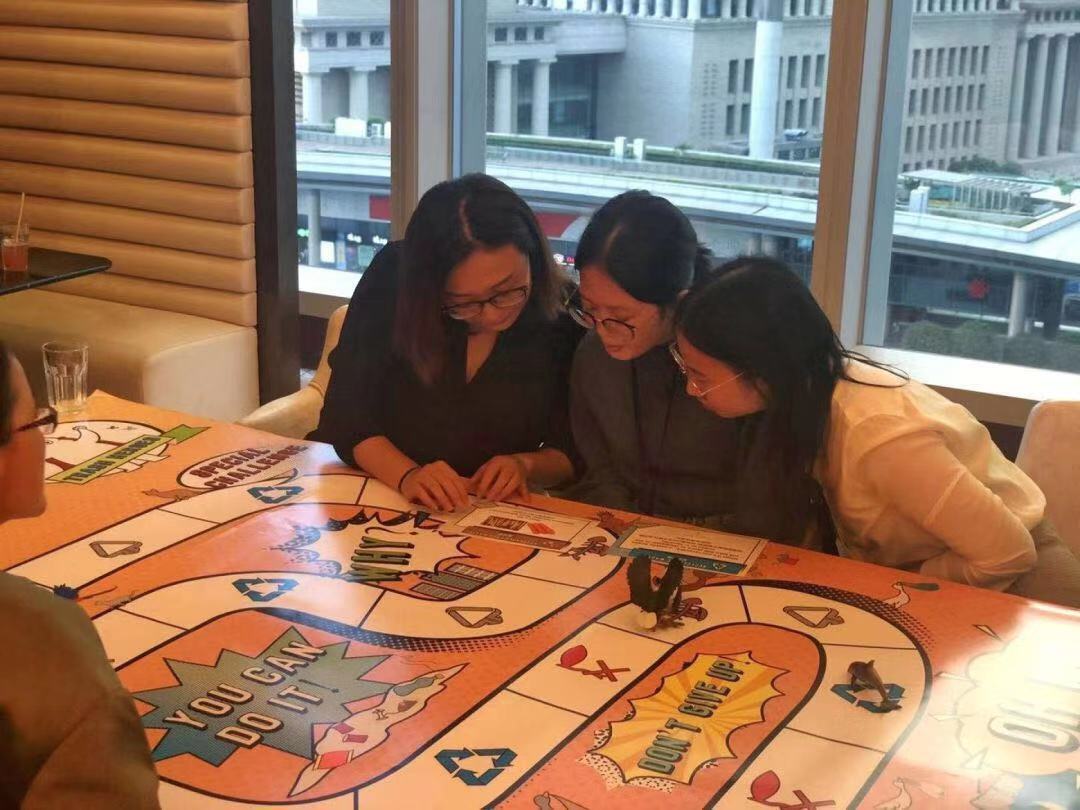 Since the legislation's introduction on July 1st, 190 fines were issued within only 5 days with 15 going to individuals and the rest to companies and institutions. Whilst human health and eco-systems pay the price for our global waste crisis, here at Feiy and Zer'0Waste Shanghai we have created the game that gives clarity on trash-sorting and more.
自该法规于7月1日颁布以来,仅在5天内发布了190项罚款细则,其中有15项是针对个人的罚款,其余的则是针对企业和机构的罚款(中国日报社)。人类健康和生态系统已经为我们的全球垃圾危机付出了相应的代价,今天,飞迎和五R零(上海)合作创建了一个能使垃圾分类应用更加清晰的游戏。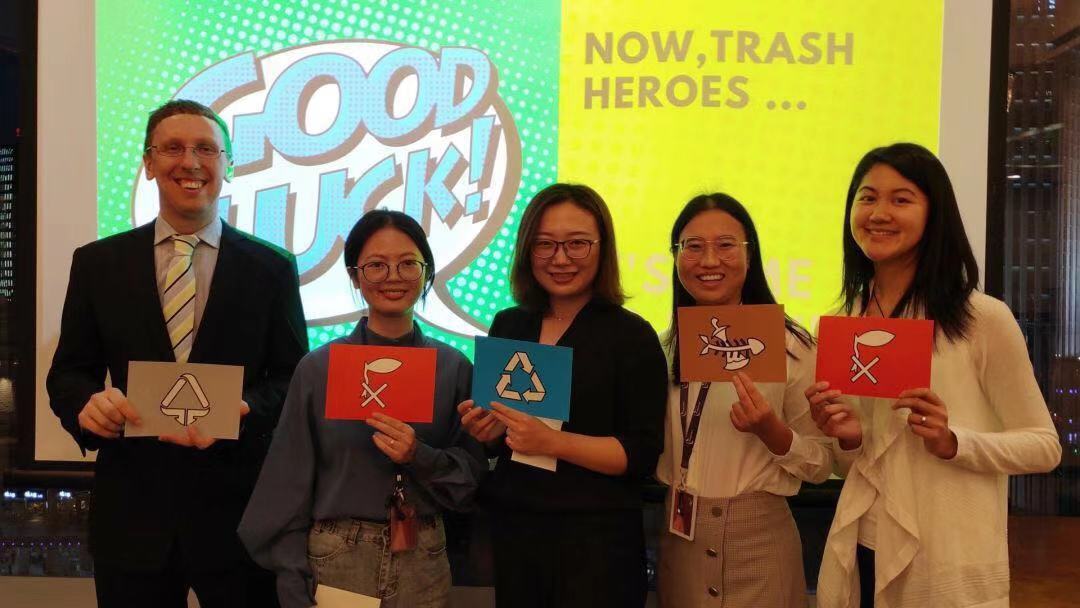 In the style of a giant board game, employees are split into teams and tasked with a series of challenging and practical questions. Working cooperatively, participants are encouraged to question what they know and use reasoning thinking in order to become Trash Heroes!
在这个大型棋牌游戏的风格中,员工将分别组队并承担一系列的具有挑战性和实践性的任务。参与员工们将通过团队合作,被鼓励质疑过往已有的知识并运用推理思维逐渐成为"垃圾英雄"!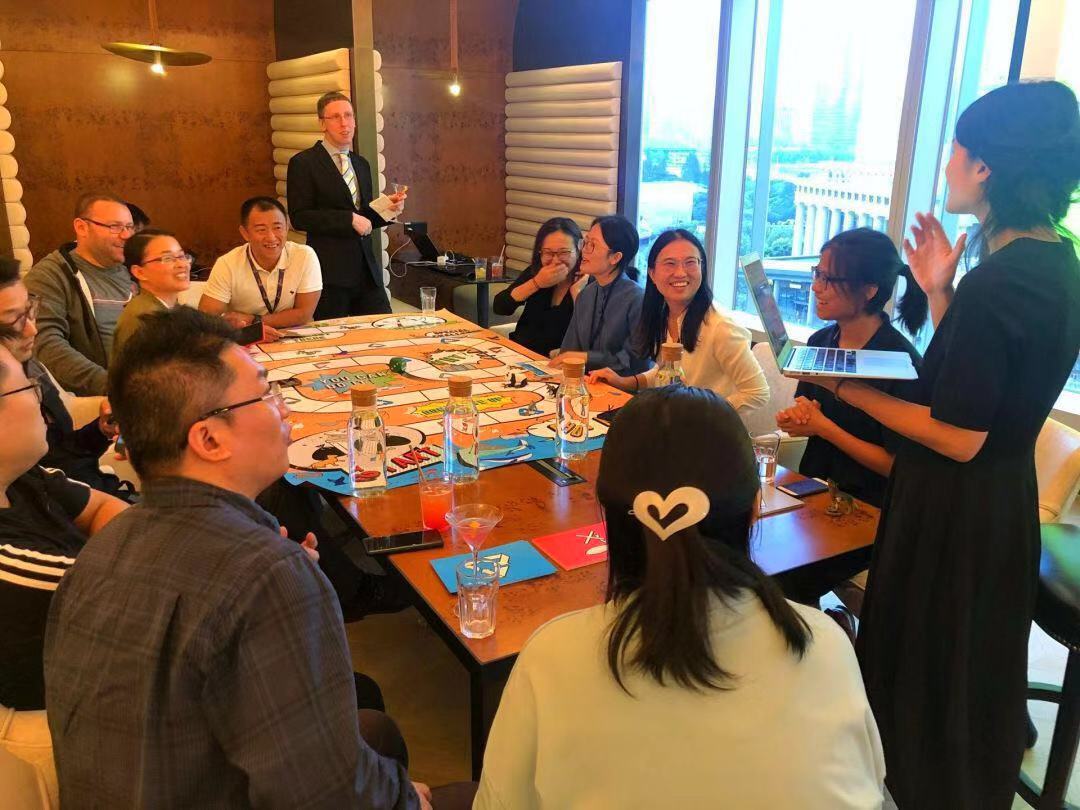 Beyond providing employees with decisive knowledge in a fun and meaningful way, this is also an opportunity to promote behavioural change in the company, turn corporate regulations into corporate culture and ultimately motivate participants to better engage in the sustainable practices needed for companies to thrive in a (very very very) near future.
除了通过有趣味性及有意义的方式给予参与员工们提供决定性的知识外,这次活动也是一个促进公司行为改变的机会:公司法规将自然地融为企业文化的一部分,并最终激励员工们更好地参与到公司在近在咫尺的未来蓬勃发展中所需要的可持续实践中。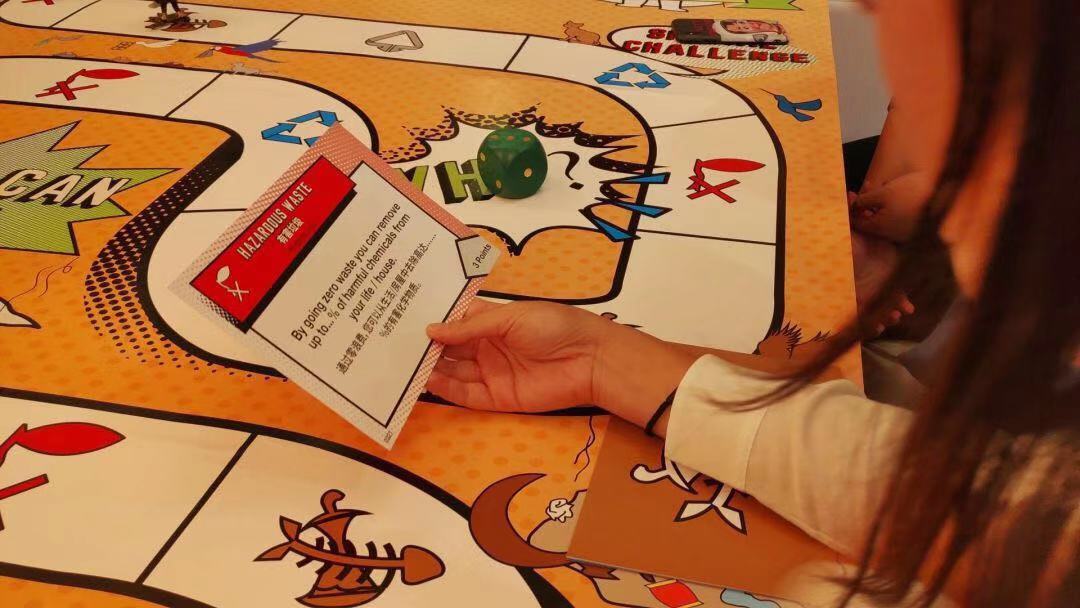 How to play?
You need from 4 up to 21 participants to play the game.
怎么玩呢?
组织起4-21个小伙伴一起玩耍
How long does it take?
On average, the game alone lasts for 1h30m.
Since participants get very curious and start asking follow up questions, we recommend the 3 hours complete training to get a full understanding with additional insight and open discussion on waste management and environment protection.
要多长时间?
大概一个半小时吧。因为一般大家会踊跃地问问题,建议腾出三小时。这样大家就可以积极讨论环保和废物管理的话题,以获得全面的了解啦。
Sounds fun!
What are you waiting for? To involve your company in this exciting journey, contact us to book a training now: yanyie.tran@feiy.co
还不错哦!
还等什么呢?想在你的公司开启这个旅程,就联系我们啦!
Because, yes, tomorrow's company will be sustainable or... won't be. Don't wait to take a step further into that journey!
因为,确实,未来企业的发展趋势必将是可持续的,否则....将不会有企业。不要等到那一步才行动!
For more info about Zer'0Waste SH!
To join the movement and receive our best stories directly in your inbox
Related Articles
Climate Change Workshop For Companies and Employees
Should We Really Rely On Eco-Labels To Drive Sustainability? - 我们真的应该依靠生态标签来推动永续发展吗?