Every year, over 9 million metric tons of plastic are dumped into our oceans. This statistic is estimated to increase over ten-fold over the next decade, according to a 2015 scientific journal.
每年,超过900万公吨的塑料被倒进海洋里。根据2015年的一篇科学期刊,这个数字预计在接下来10年会增长10倍。
In my hometown of Los Angeles, 10 metric tons of plastic (grocery bags, straws, and bottles) filter into the Pacific Ocean every day. This kind of negligence is not without consequences. The Great Pacific Garbage Patch is located off the coast of California and is the largest ocean garbage site in the world. In this floating plastic island, plastic pieces out number sea life six to one.
在我的家乡洛杉矶,每天有10公吨的塑料(食品袋,吸管,瓶子)被排放进太平洋。这种过失并非没有后患。大太平洋垃圾带就靠近加利福尼亚海岸,是世界上最大的海洋垃圾聚集处。在这座漂浮的塑料岛屿上,塑料制品的数量超过海洋生物数量的6倍。
What is the effect on marine life? The answer is horrific. Plastic in our oceans kill over one million seabirds and over 100,000 marine animals. Seabirds mistake the plastic for food; it reduces the volume of the stomach, causing them to starve to death. A similar story is true for fish and larger mammals. Entanglement in the plastic debris also leads to injury or death in marine animals such as seals, whales, and turtles.
塑料垃圾对海洋生物有什么影响?答案非常可怕。我们海洋中的塑料每年杀死超过100万只海鸟和超过10万只的海洋动物。海鸟把塑料误当成食物;塑料缩小了海鸟胃的体积,让它们饥饿至死。对于鱼类和大型哺乳动物同样如此。被塑料碎片缠住还导致海豹、鲸、海龟等海洋动物的受伤和死亡。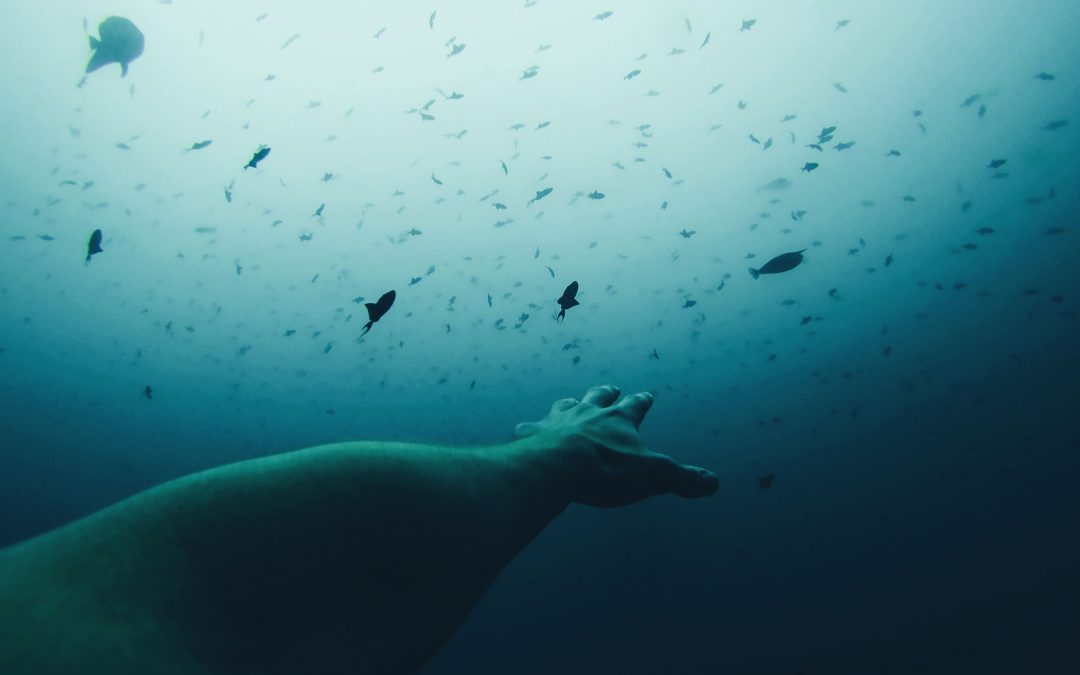 We can take action to help reduce our plastic consumption, such as switching to reusable bags and bottles. We need to become aware of how much plastic we use in our everyday lives and reduce it.
我们可以采取行动减少塑料的使用,比方说改用可以循环使用的袋子和瓶子,意识到我们每天生活中用到多少塑料并减少使用.
What can be done to rid the oceans of plastic islands? A French-Swiss navigator, Yvan Bourgnon, has a possible solution. Sea Cleaners and he designed a giant solar-powered boat, named Manta, to collect and rid the ocean of 600 square meters of trash. It can sort and compact plastic waste before bringing it to the shores to be recycled.
怎样可以去除海洋上的塑料岛屿呢?以为法国-瑞士的航海家,Yvan Bourgnon, 有一个可能的解决方法。 海洋清理员和他设计了一个巨大的太阳能帆船,取名为"薄荷糖", 用来收集和清除600平方米的海洋垃圾。它可以分类和压缩垃圾,然后把垃圾带上岸回收。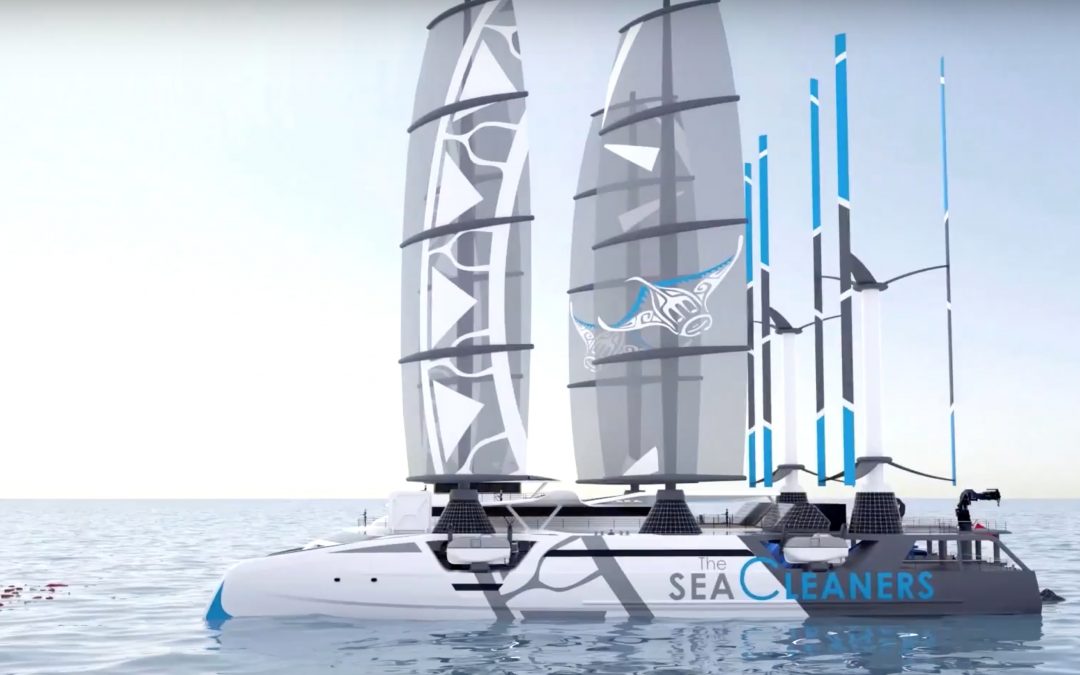 Manta is expected to launch in 2022 and they hope to see 100 more boats following the first one to contribute solving this problem. Each boat is estimated to cost 30 million euros; the Manta is currently financed through private donations. Bourgnon says that states, regions, and populations should reach into their wallets to finance more. It is the responsibility of all people and countries to care for our planet, and right now, the ocean deeply needs out help.
薄荷糖预计在2022年投入使用,他们还希望看到另外100艘船接着第一艘投入解决海洋垃圾问题。每艘船的估计成本为3000万欧元;薄荷糖现在被私人捐款赞助。Bourgnon说,各国,各地区和人们应该钱包里拿出更多钱来赞助薄荷糖。关心我们的星球是所有人和国家的责任,而现在,海洋迫切需要我们的帮助。
This boat is a great step in the right direction for environmentalists; however, there is currently no solution for gathering the micro plastics or infinitely tiny pieces of plastic that are consumed by fish and contaminate the food chain.
这艘船是环保人士朝着正确方向迈出的一大步;然而,现阶段没有办法收集非常微小的塑料或是更小的,被鱼类摄入从而危害食物链的塑料。
The only true solution for a cleaner ocean is to rapidly change the way we all live and consume. We must move away from all disposable plastics and single use products. Otherwise, we will only continue to be using a bandage on a bullet wound.
唯一的真正可以让海洋更清洁的方法是快速改变我们的生活和消费方式。我们必须远离所有的一次性塑料和一次性用品。否则,我们所做的只能是在枪伤处继续使用绷带(不是根本解决问题)。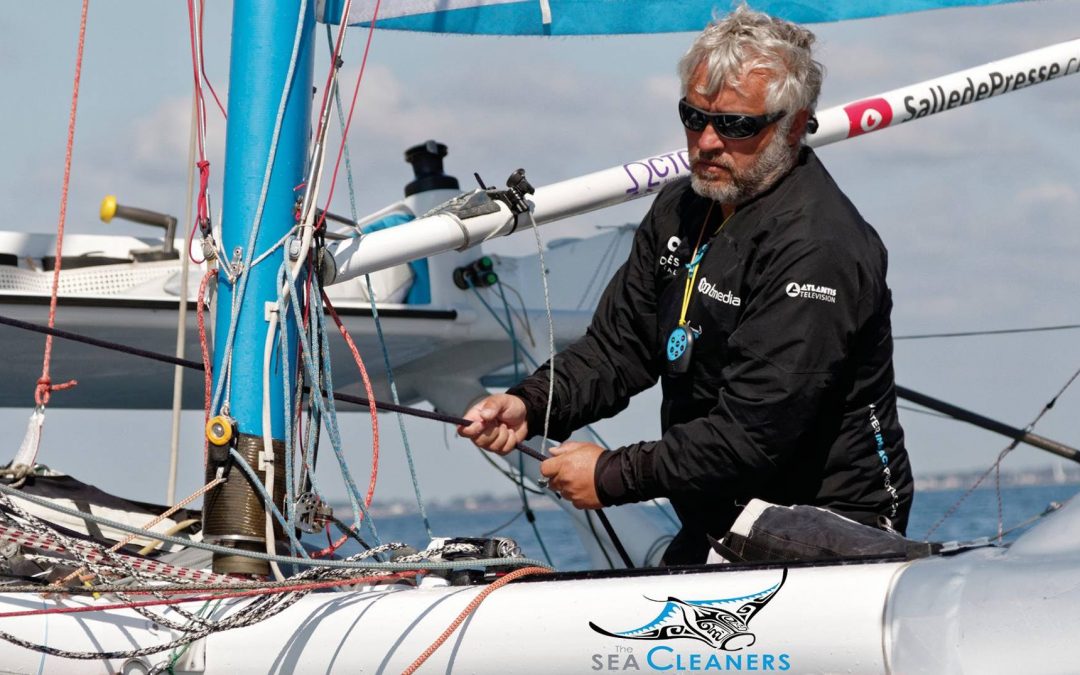 Chinese version: Wenlan

To join the movement and receive our best stories directly in your inbox