There is a movement of Chief Executive Officer Activism rising, where CEOs would take a stand on social, political and environmental issues such as climate change, LGBT rights, race relations and others, that are unrelated to their organization's agendas. A recent series of different public events such as the debates over bills and laws affecting citizens in Carolina, unlawful police shootings in Missouri, and orders on immigrant have led a significant number of CEOs to step in.
首席执行长行动主义崛起,是首席执行长将会对社会气候变化、同性恋权利,种族关系等社会、政治和环境问题采取立场。而这些议题与其组织的议程无关。最近一连串不同的公开活动,像是关于影响卡罗莱纳州公民的法案和法律的辩论、在密苏里州发生的非法警察枪击事件和移民命令,大量首席执行长纷纷介入。
For instance, Nike CEO, Mark Parker, decided to feature ads with Colin Kaepernick, the NFL quarterback to make a stand on racial justice. Or when Levi Strauss & Co. CEO Chip Bergh made a corporate donation towards preventing gun violence despite knowing the critism he will be facing.
例如,Mark Parker ,Nike的首席执行长,决定用国家美式足球联盟(NFL)的四分卫Colin Kaepernick作为广告人物,来为种族正义表明立场。或是像Levi Strauss & Co.的首席执行长Chip Bergh,尽管他知道会面临批评,但他还是对枪枝暴力做了企业捐款。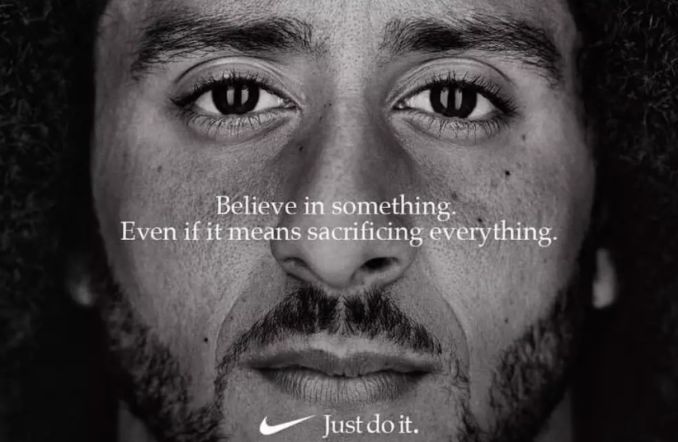 Currently, the world is noting that CEO Activists are getting a lot of media attention and public relation organizations are building practices around it. This phenomenon is largely seen in the United States, therefore most of the case example in this article will be from the US. However CEO activism is becoming a trend and is expected to develop in other nations.
现在,全世界注意到首席执行长活动家已经受到媒体的瞩目,而公共关系组织已经在为其建立作法。这个现象主要出现在美国,因此本文大多数文章案例都来自美国。然而,首席执行长行动主义已经成为一个趋势,并有望在其他国家发展。
Why CEOs are speaking up? 為什麼首席执行长在公開發表意見?
There are different reasons, why more and more CEOs are speaking up. Some of them argue that organizations should have a purpose that is beyond maximizing shareholders wealth. It should include maximizing value for their employees, customers, partners, environment, schools and communities at large. Which also is becoming more important to Millennials, whether they be employees or customers.
为什么越来越多的首席执行长开始在发表意见有不同的原因。有许多人争论,组织应该有一个目的,就是超越股东财富最大化。它应该对包含它们的员工、客户、合作伙伴、环境和社区来实现价值的最大化。而对千禧世代来说,无论他们是员工或雇主, 也越来越重要。
Some others are pointing at the importance of advocacy on controversial topics. For instance, PayPal CEO Dan Schulman took a stand against a North Carolina law requiring people to use the bathrooms or locker rooms corresponding with the gender on their birth certificates. As a result, PayPal pulled out its planned opening of new facilities in the state with Dan Schulman arguing: "Becoming an employer in North Carolina, where members of our teams will not have equal rights under the law, is simply untenable."
有另一些人则指向对有争议的议题倡导。例如Dan Schulman ,PayPal的首席执行长,对北卡罗来纳州法提出异议。该法案要求人们使用与出生证明性别相对应的浴室或更衣室 。结果,PayPal 撤回它原订在该州的新运营中心计划。 Dan Schulman说:「 在北卡罗来纳州成为雇主,而我们团队成员根据法律不具有平等权利,简直无法站稳脚跟。」
For other CEOs it is more a personal belief. CEO of Hobby Lobby, a family owned chain of crafts stores, expressed his religious belief that is being violated in the Affordable Care Act law case, that requires employers to cover all forms of contraception at no cost.
对于其他首席执行长来说,比较像个人信念。 Hobby Lobby是一个家族经营的连锁手工艺品店。其首席执行长表了与他宗教信仰冲突的"平价医疗法案",该法案要求雇主应该免费承担所有型式的避孕措施。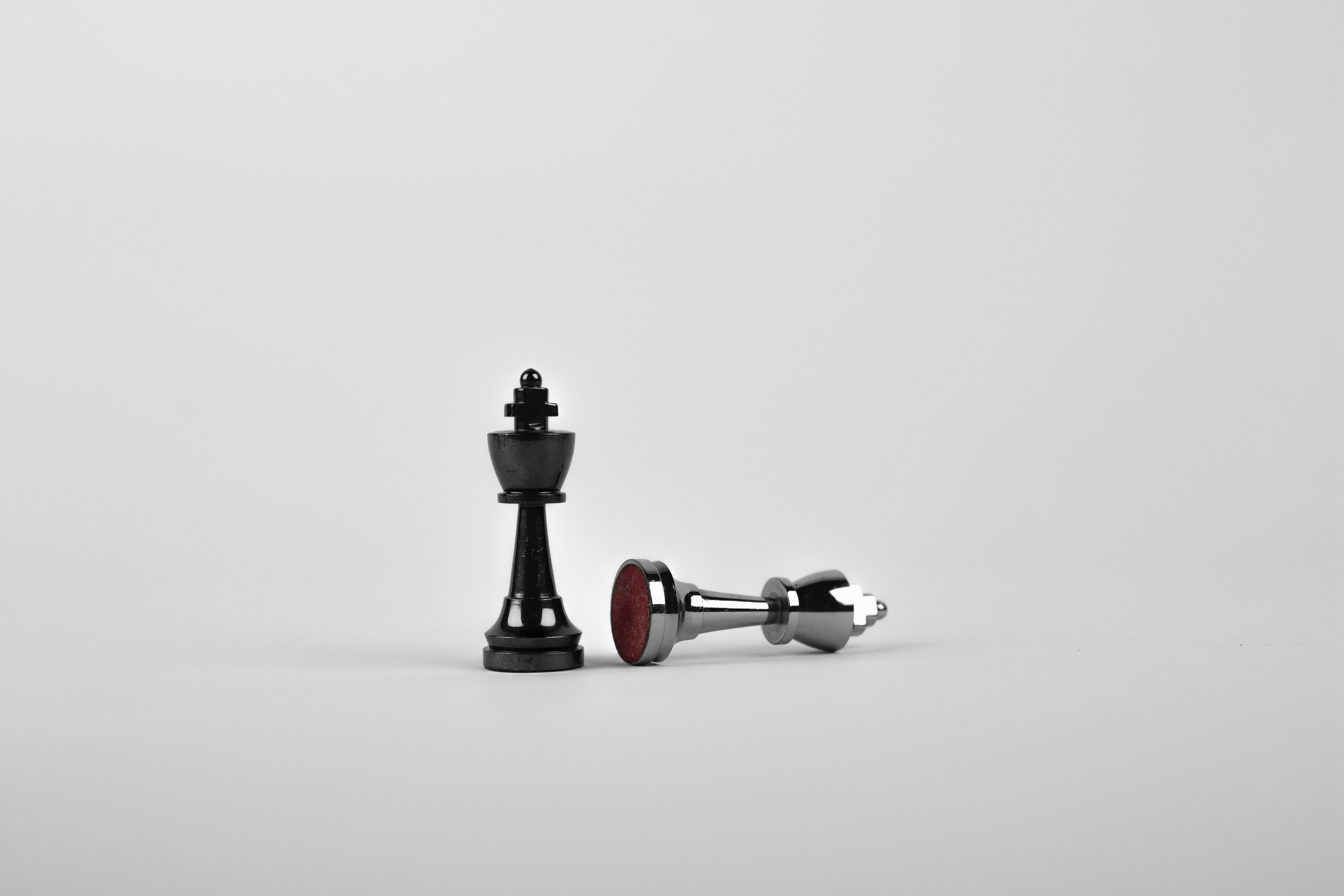 What can CEO activists do? 首席执行长活动家可以做些什么?
There are two main approaches CEO activits generally reach for:
· Leveraging economic power
· Raising awareness
首席执行长活动家通常有两种主要参与途径:
· 利用经济实力
· 提高意识
Leveraging economic power 利用经济实力
There are various ways how companies and their leaders can leverage their economic power and put ecomonic pressure on nations to reject or overturn legislations. One way is to put economic pressure through denying business opportunities as in the case of Indianapolis. In a response to its Religious Freedom Restoration Act, which people claimed to be a target against LGBT, a number of CEOs stepped in to protest. First the CEO of Angie's List at the time, Bill Oesterle, cancelled their planning to expand into Indianapolis, then Salesforce CEO Benioff threatened to stop all the salesforce personnel travelling to the state. After that, other leaders also joined the protest and pressured the governor which resulted in a revision of the law.
企业和他们的领导人有很多方式可以利用他们的经济实力和对国家施加经济压力,来拒绝或推翻立法。一个以印第安纳波利斯的案例来说,是藉由否决商业机会来施加经济压力 。在回应其"恢复宗教自由法案",人们宣称是针对反对同性恋,而许多首席执行长也介入抗议。
首先, 当时Angie's List的首席执行长Bill Oesterle,取消他们扩展到印第安纳波利斯的计画。接着,Salesforce 的首席执行长Benioff威胁要停止Salesforce的人事前往该州。在那之后,其他领导人也加入抗议,并对州长施加压力,最终进行法律的修改。
Another way is through the support of third party groups and organizations that is already working and fighting for their favoured causes. For example, car-sharing company Lyft pledged $1 million to an organization, that was challenging the ban in court.
另一方面,是藉由已经在为他们有利的缘由在奋斗的第三方团体和组织的支持。例如,汽车共享公司Lyft向一个组织承诺100万美元,而这是在挑战法庭的禁令。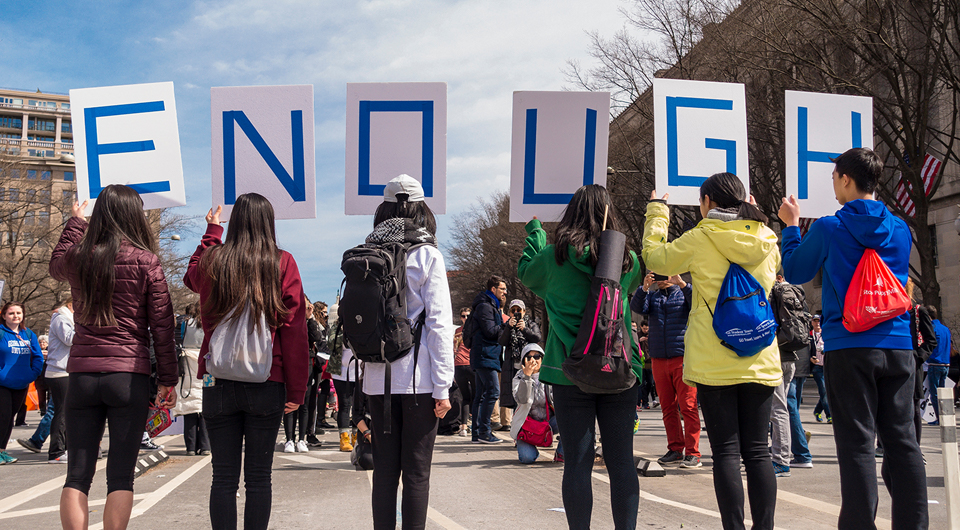 Raising awareness 提高意识
Another approach is raising awareness, which mostly involves making public speeches and statements in the media such as Twitter and other media channels to encourage people to support social movements and calling out for changes. For instance, Goldman's CEO, Blankfein Lloyd, and former CEO of Biogen, Mr. Scangos, both have addressed the media on some of the government policies that can have negative impact on the rights of the LGBTQ's individuals. However, there are also CEOs on the conservative sprectrum speaking up and expressing their beliefs such as Dan Cathy who is the CEO of Chick-Fil-A , who has made his stand rejecting a gay marriage bill.
提高意识是另一个途径,这主要涉及在 Twitter和其他媒体管道公开演讲和声明,来鼓励人们参与社会运动并呼吁改变。例如,Goldman的首席执行长Blankfein Lloyd和前Biogen的首席执行长Mr. Scangos,他们都向媒体发表政府政策可能对LGBTQ个体权利所带来的负面影响。然而,也有首席执行长在比较保守的范围支持并表达他们的信念。比如Dan Cathy,Chick-Fil-A的首席执行长,他已经对同性婚姻法案提出反对立场。
In other instances, several CEOs have teamed up together and used collective effort to raise public awareness. For instance, few days towards signing of the United Nations climatic change negotiations in Paris, more than 14 CEOs of different food companies wrote an open letter requesting the government to address the real outcomes of the climate change. Similarly, nearly 100 CEOs cosigned an amicus brief to encourage federal judges to overturn Trump's executive order banning citizens from seven Muslim-majority countries from entering the United States.
在其他情况下,许多首席执行长已经组织起来并用群体的力量来提高公众意识。例如,在巴黎签署联合国气候变化谈判的几天,超过14位,来自不同食品公司的首席执行长写下公开信,要求政府发表气候变迁解决的真正结果。相同的,近100位首席执行长,连署了一份法庭之友,鼓励联邦法官推翻特朗普对禁止七个占穆斯林多数的国家的公民进入美国,所颁布的行政命令。
What impact does CEO activism have? 首席执行长的行动主义有什么影响?
CEO activism is relatively new and therefore not many studies on the impact exist yet, however based on different cases and smaller studies it is clear, that it is a fine line and can come with risks and rewards. Taking political stands could result in criticism and unfavorable effects on the brand. For example, when Under Amour CEO Kevin Plank referred to Trumps election as "real asset for the country", one of his star pitchmen Stephen Curry expressed his displeasure publicly. A #BoycottUnderArmour movement was caused with other ambassadors following. Despite efforts to clarify Plank's comments and his opposition to Trump's immigration ban, it still caused Under Amour's stocks to drop. Openly speaking up about issues, but not embodying it could lead to hypocrisy. And CEO activism that has not been thought through could be seen as clumsy. Take Starbucks CEO Howard Schultz's Race Together campaign as an example, where Starbucks baristas were instructed to write "race together" on all drinks cups to help start conversation and combat racism.
首席执行长的行动主义是相对较新颖,因此在其影响的研究并不多。然而,根据不同案例和较小的研究,很明显地,它有所相似,而且会带来风险与回报。采取政治立场可能会引起批评和对品牌有不利的影响。例如,当Under Amour 的首席执行长Kevin Plank,将特朗普选举称为"该国的实际资产"时,他其中一位明星代言人-Stephen Curry,公开表达了他的不满。一个 #BoycottUnderArmour 的运动是由其他品牌大使跟随引起的。尽管努力澄清Plank的评论和他对特朗普的移民禁令的反对,还是造成Under Amour股票下跌。公开谈论议题但没有体现,可能会导致虚伪。而没有经过深思熟虑的首席执行长行动主义可能会被视为笨拙。就以Starbucks首席执行长Howard Schultz的Race Together活动来举例,Starbucks咖啡师被指示在所有饮料杯上写"race together",来开起打击种族主义的对话。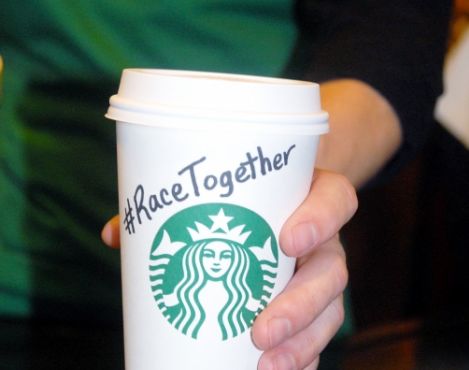 On the other hand, it could also create corporate leader reputation and draw appraisal. For instance, when CEOs resigned from the US president's councils in the aftermath of the violence in Charlottesville, the applause for Merck's Frazier, the first to step down, was particularly positive. "Mr. Frazier, thank you for your courageous stand," tweeted U.S. representative Keith Ellison. Or according to the results from a small experiment, people knowing about Apple CEO Tim Cook's activism in the Indiana's religious freedom bill, were more likely to support and intend to buy Apple products. This shows that CEO activism could generate goodwill for the company.
在另一方面,这还可以创造企业领导者的声誉并进行鉴定。例如,当Charlottesville暴力事件发生后,首席执行长们从美国总统委员会辞职。而第一位下台的Merck Frazier,所得到掌声也相当肯定。美国议员Keith Ellison也推文:「Frazier谢谢你支持的勇气。」 或是根据一项小型实验,当人们知道Apple首席执行长Tim Cook在印第安纳州的宗教自由法案中的激进主义时,更有可能会购买Apple的产品。这显示,首席执行长的行动主义可以为公司带来信誉。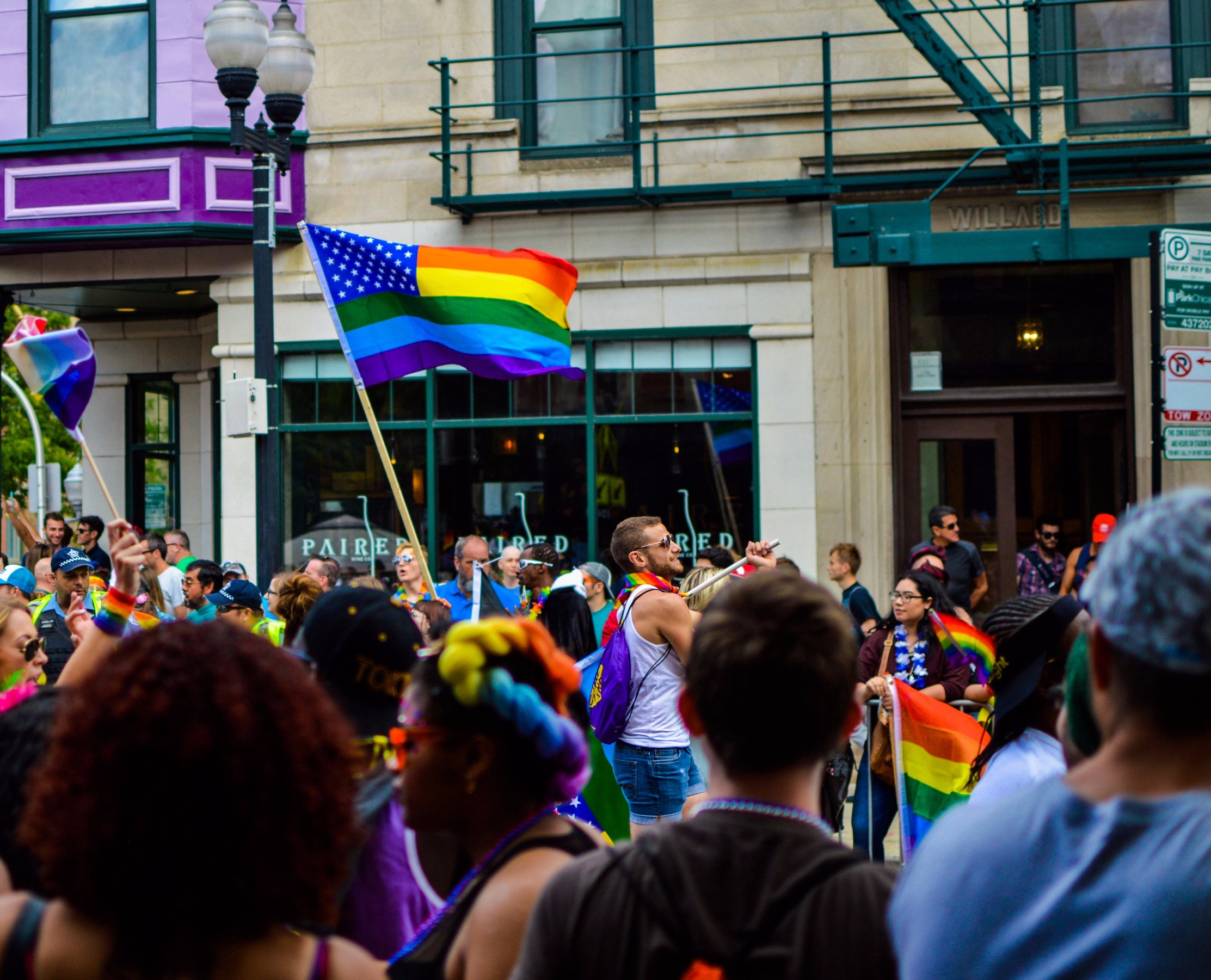 As a conclusion, there is evidence that CEO activism can influence public opinion and government policies, which hopefully leads to positive changes. Based on a Weber Shandwick survey 40% of respondents are more likely to support and purchase from a company if they agreed with the CEO's position. Especially among millenials, there is a big majority voting for CEO activism and seeing it as their responsibility to speak up on issues unrelated to their business agenda. However, it is important to say, that they need to select their issues well and thouroughly. They have to be aware that there is always a risk of critism and disagreement, which could effect the corporate's business and reputation. However, we see more and more an urge from society demanding that companies serve a social purpose and corporate leaders need to ask themselves, what role do we play in the community?
总而言之,有证据显示,首席执行长的行动主义可以影响公众意见和政府政策,而希望带来正向的改变。基于Weber Shandwick的一个调查,若同意首席执行长的立场,有40%的受访者更有可能支持该公司和向该公司购买。无论如何,重要地是说,他们需要好好的彻底选择他们的议题。他们必须意识到随时都有批评和不赞同的风险,会影响公司的业务和声誉。然而,我们看到更多来自社会的激励,要求公司对社会目标贡献,以及企业领导者要问问自己:我们在社区扮演什么意的角色?
Related articles:
5 Corporates taking a stand for a better world in 2018
3 Major environmental commitments by global brands in 2018
To join the movement and receive our best stories directly in your inbox