Palm oil is a type of edible vegetable oil. It is the most commonly produced vegetable oil at 66 million tons. It comes from the palm fruit originally grown in West Africa. Today, 85% of palm oil is produced and exported from Malaysia and Indonesia. Over half of all imported palm oil into the EU is used as biofuel. It can also be found in roughly 50% of all household products.
棕櫚油是一種可食用的植物油,以66百萬噸的產量雄據最普及生產植物性的第一位,來自原生於西非地區的棕櫚果實。現時,85%的棕櫚油產自馬來西亞及印尼。在歐盟地區,超過半數的入口棕櫚油被用作生物燃料。我們也可以在約五成的生居用品中找到棕櫚油的成分。
In Indonesia, many small producers are starting palm oil production, attracted by the financial gain it represents. According to Dianto Bachriadi, founder of the NGO KPA, five million families live in this industry and some have seen their standard of living rise as a result of this culture.
在印尼,基於金錢誘因,很多小型製造商開始製造棕櫚油。根據非政府組織KPA創辦人Dianto Bachriadi所述,5百萬家庭依賴棕櫚油製造業生活,而這項文化令其中一些家庭的生活水平顯著提升。
The palm oil industry has been linked to a multitude of issues such as: deforestation, climate change, animal cruelty, and habitat degradation. According to the World Wildlife Fund, an area the equivalent size of roughly 300 football fields of rainforest is cleared each hour to make way for palm oil production. This in turn causes many animals in these rainforests to become extinct as they lose their habitats. Two main animals about to become extinct are orangutans and Sumatran tigers. Over 90% of the orangutan habitat has been destroyed in the last 20 years.
棕櫚油工業與幾項環境問題息息相關,包括森林砍伐、氣候變遷、虐殺動物和摧毀棲息地等。根據世界自然基金會所言,為方便棕櫚油的開採,每小時有約等於300個標準足球場面積的熱帶雨林被砍伐,令許多以熱帶雨林為家的物種因失去棲息地而步向滅絕。其中兩種已瀕臨絕種的主要動物是紅毛猩猩與蘇門答臘虎──紅毛猩猩的棲息地在過去20年已被大幅破壞達九成以上。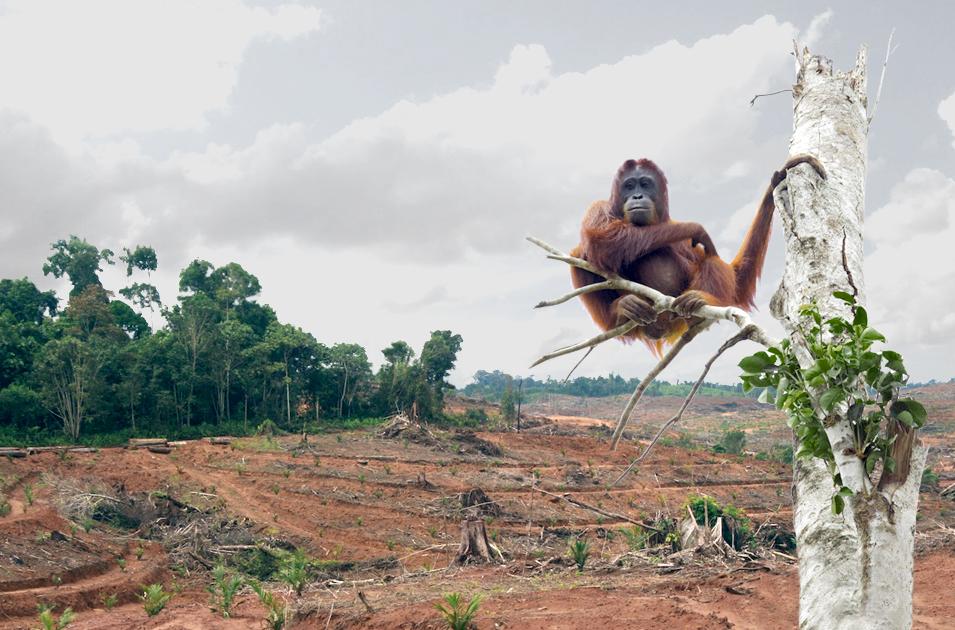 Deforestation contributes significantly to the climate change. This is due to the burning of excess timber and undergrowth. This has been also one of the main reasons causing Indonesia to become the third highest emitter of greenhouse gas.
森林砍伐是氣候變遷的其中一個主因,當中包括過度燃燒木材與生長速度減慢。這也使印尼成為溫室氣體排放量第三位的國家。
Current government policies in Malaysia and Indonesia are aimed more toward developing their palm oil industries as a method to enhance their economic development. Indonesia aims to almost double palm oil production by 2020 in response to the global demand. However, they are also trying to find methods of making the industry more sustainable.
馬來西亞和印尼兩國政府的政策都傾向發展棕櫚油工業作為經濟發長的手段。印尼展望到2020年,棕櫚油產量可達現時的兩倍,以迎合國際需求。同時,他們亦正尋求行業的可持續發展。
The main problem is that palm oil plantations in both countries are consolidated, so they have a lot of capital and can buy influence. They lobby both governments to loosen environmental restrictions on the industry, so they can maximize their profits. They have cited the agreement that outside countries and NGOs should not impede their "right to develop".
問題在於兩國的棕櫚樹種植都是由大財團所壟斷,他們有巨大資本,因此能造成可觀的影響。他們向兩國政府施壓,尋求政府放寬對行業的環保規限,以增加盈利。他們套用協議指出外國政府及非政府組織不應干預他們「發展的權利」。
Across the boarders, it has been a failure of local governments to properly regulate this industry. Some foreign governments have made strides to reduce the environmental damage of the palm oil industry. The EU passed a ban to entirely phase out palm oil in the fuel by 2030. Unfortunately other major countries, like the US, have not followed suit just yet.
綜觀而言,不少地方政府皆無力監管這個行業。有些外國政府大力減低棕櫚油開採對環境造成的影響,例如歐盟已通過於2030年完全取締以棕櫚油作為燃料的決議。但不幸地,其他主要發達國,如美國,則未能跟上步伐。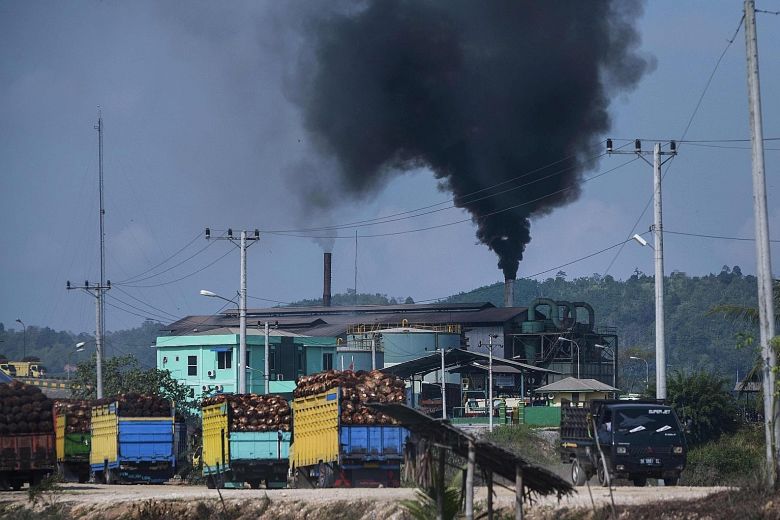 In the past few years, there has also been an upturn in private regulation. Global activism has caused a shift in major buyers of palm oil, like Cargill and Unilever. They have made commitments to cut links with deforestation and exploitation. However, there need to be a force in accountability with these commitments and a push for more companies to do the same.
過去幾年,私人層面的規管卻有翻天覆地的變化。全球性的行動令棕櫚油的主要買家,如嘉吉和聯合利華等,皆致力於與森林砍伐和開發劃清界線。然而,他們必須更著力去執行這些決定,才能驅使更多的公司跟隨。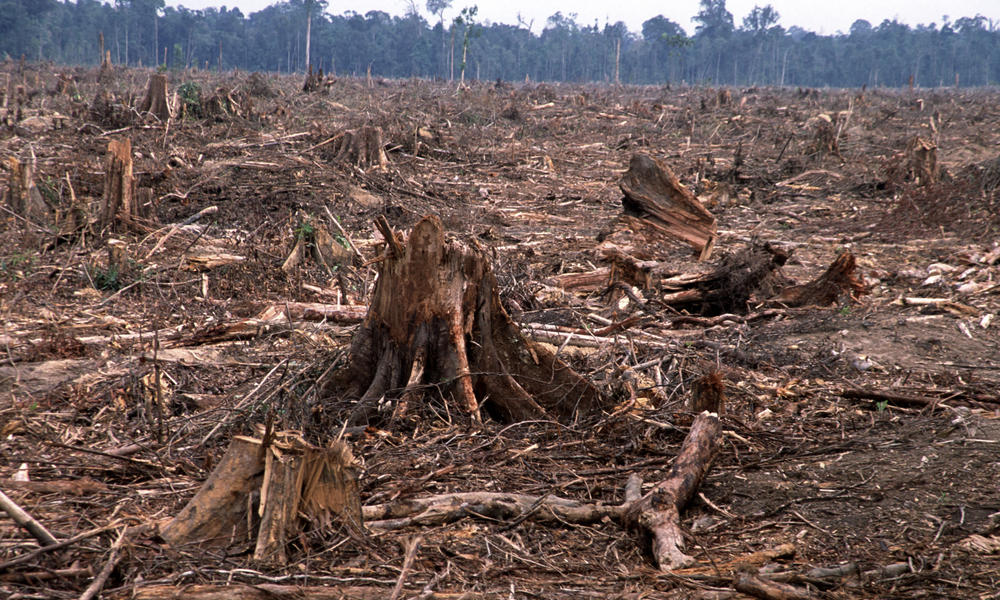 You can act against palm oil! The best way is to avoid consuming products containing it. In general, most industrial products: cakes, ready-made meals, sauces, cosmetics... contain palm oil. Let's try to avoid them or read the labels and try to replace them with products without this oil. Therefore, choose products based on other oils such as coconut oil, olive oil, etc.
你也可出一分力抵制棕櫚油!最好的方法是避免使用含棕櫚油的產品。一般而言,大多數工業產品如:蛋糕、預熱餐點、醬料、化妝品等都含有棕櫚油成份。嘗試在標籤上找出含棕櫚油的產品,並以不含該成份的產品取代它們──換句話說,多選擇以椰油、橄欖油等成份製成的產品。

Related Articles:
Heading Toward A Fishless Ocean: Is That Our Future? 无鱼的海洋:那是我们的未来吗?
The Extinction Of Insects: Why It Matters More Than We Thought? 昆虫的灭绝:为什么它们比我们想象的更重要吗
To join the movement and receive our best stories directly in your inbox