Consumers increasing demand for greener and more responsible products led civil society and major industry players to develop a number of voluntary initiatives. It came to supplant local governments who failed to address improper industrial practices in their effort to remain competitive and attractive on the global market. If the initiatives were often brought by NGO with good intentions, a Changing Market Foundation study from May 2018 shines a light on the limits of eco-labeling focusing on three highly problematic sectors: palm oil, fisheries and textile.
消费者对更环保和更负责任产品的需求不断增加,促使民间社会和主要产业参与者发展一系列的自愿倡议。它们取代了地方政府未能解决的不合适产业政策,以保持在全球市场上的竞争力和吸引力。如果这些倡议是由非营利组织以良好的意图带来,一个由 Changing Market Foundation 自2018年5月的研究揭示了环保标签的范围,重点关注在三个高度问题的产业:棕榈油,渔业和纺织品。
Is the more really the merrier when it comes to eco-labels?
生态标签真的是越多越好吗?
"In 2015, a Nielsen survey of 30,000 consumers in 60 countries found that 66% were willing to pay more for products or services from companies committed to positive social and environmental impact – this is an increase risen from 55% in 2014 and 50% in 2013".
This probably explains the eco-labels boom over the last 10 years. Indeed, the Ecolabel Index currently lists over a hundred certifications in textile industry and more than 460 labels across all sectors. As consumers, we tend to think that the more eco-certified products, the more sustainable the industry is getting. Unfortunately, in practice the growing demand of certified products puts an increasing pressure on certifications with two major consequences: standards loosen to accommodate a larger number of applicants and less qualitative certifications develop.
「2015年,Nielsen对60个国家的30,000消费者进行调查,发现有66%的消费者愿意为致力于正面的社会和环境影响的公司支付更多的产品或服务费用。这是自2014年55 %和2013年50%的增长。」
这或许解释了在过去10年生态标签的热潮。的确,生态标签指数在纺织产业目前有超过一百项认证,在所有产业更有超过 460项。
作为一位消费者,我们倾向认为生态认证产品越多,代表一个产业越有永续性。不幸地是,实际上需要认证的产品不断增加,对给予认证产生更大的压力,并导致两个主要后果:放宽标准,以满足大量的申请人以及发展更少的质性认证。
A blatant example is the Roundtable for Sustainable Palm Oil (RSPO) which introduced a mass balance platform: PalmTrace, removing the need for brands to set up segregated supply chains. They can now buy certificates which support sustainable growers, to offset the oil sourced on the regular market. Closing the eyes on the origin of the palm oil contributes to maintain illegal growing, the NGO Eyes On the Forest demonstrated in a report from June 2018 .
In the recent years, we have also seen the arrival of looser certifications which quickly became more popular than the leading ones. We could cite Friends Of the Sea (FOS) which is supplanting Marine Stewardship Council (MSC).
Roundtable for Sustainable Palm Oil (棕榈油圆桌倡议组织-RSPO)是一个显著的例子,它采用了一个质量平衡的平台:PalmTrace,移除了品牌需要建立隔离供应链的要求。他们现在可以购买支持永续发展者的认证,以抵消在常规市场上采购的石油。密切关注棕榈油的原产地有助于控制非法种植,非政府组织Eyes On the Forest在一份2018年6月的报告中表明了这一点。
在近几年,我们也看到更宽松的认证到来,这些认证也很快的比领先认证更受欢迎。我们可以引用正在取代Marine Stewardship Council(海洋管理委员会-MSC)的Friends Of the Sea(海洋之友-FOS)。
"Nearly one-quarter of the global catch of tuna is certified as sustainable through FOS, making it the largest certifier of tuna in the world (FOS, 2016)."
「全球近四分之一的鲔鱼捕捞是由FOS认证为永续性,并使其成为世界最大的鲔鱼认证授与者。」(FOS, 2016)
Or Better Cotton Initiatives (BCI) which seems to be curbing the development of organic cotton initiatives. As the increasing demand is driving a race to the bottom some of the leading NGO start to disengage or challenge the initiatives such as WWF with MSC or Greenpeace with Forest Stewardship Council (FSC).
或是Better Cotton Initiatives(良好棉花倡议-BCI),它似乎在抑制有机棉倡议的发展。随着需求的增加推动了底部的竞争,许多领头的非政府组织开始与倡议断绝关系或挑战倡议,像是WWF(世界自然基金会)和MSC或Greenpeace(绿色和平)和Forest Stewardship Council (森林管理委员会-FSC)。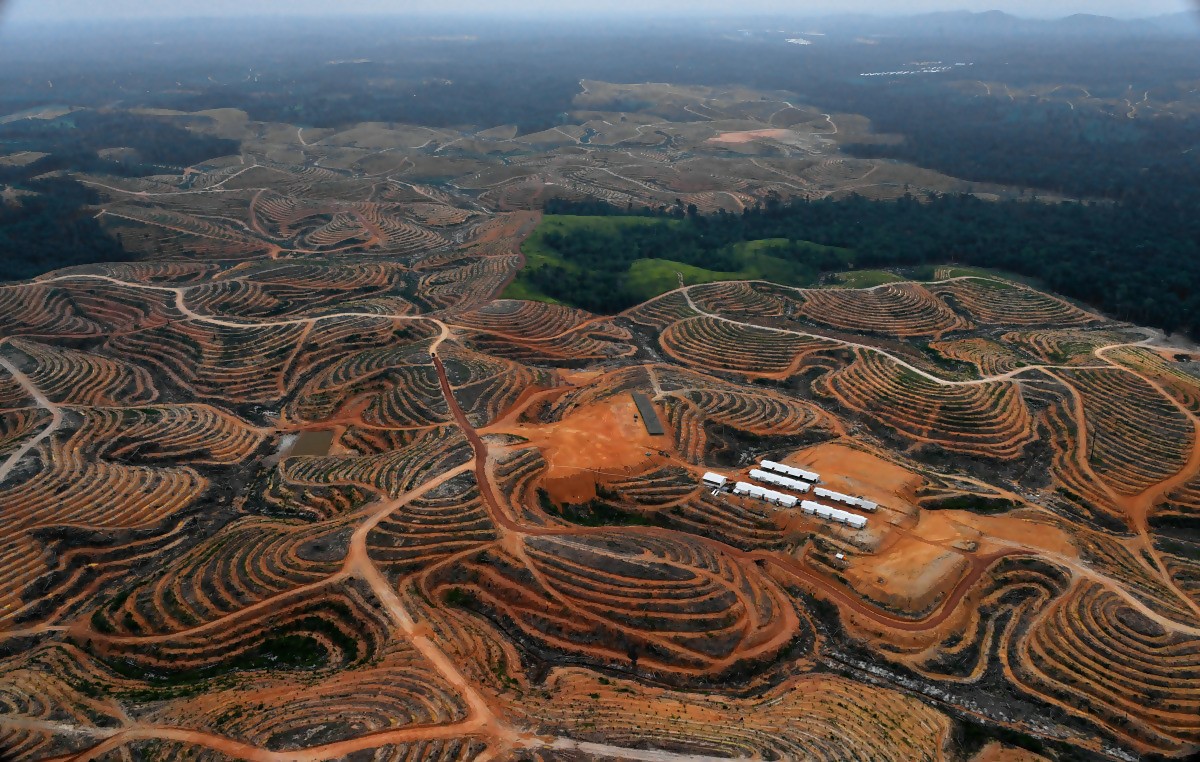 How far can we expect eco-labels to drive sustainability?
我们可以在多大的程度上期待生态标签推动永续性?
Still reports were published showing some positive outcomes of eco-label schemes such as some fish stock increase in the area where MSC standard is in use. But sustainability is a complex notion which requires a holistic vision and standards usually fall short to address all aspects.
If you take the example of Fishery certifications, most of them do not consider the marine ecosystem in its entirety. They might allow the use of damaging fishing technics or overlook non-targeted species stocks. MSC is often condemned for not paying enough attention on fish by-catches and high-value conservation areas preservation. In 2010, they granted the certification to a fishery catching Ross Sea toothfish or "Chilean seabass", despite the fact that fish stocks in that area of the Antarctic Ocean were not yet assessed by scientists.
生态标签计划发表的报告在仍显示许多正面的结果。例如,在使用MSC标准的地区,一些鱼类种群增加。然而,永续性是一个复杂的概念,它需要一个整体的愿景,因为标准通常不足以解决各个层面。
如果你以渔业认证为例,它们大多数并没有考虑生态系统的整体。它们可能会允许使用具破坏性的捕鱼技术,或是忽略了非目标物种的数量。 MSC因为对鱼类副渔获物和高价值保护区的保护没有给予足够的重视而时常被谴责。在2010年,尽管科学家尚未评估在南极海洋地区的鱼群种类,他们对捕获罗斯齿鱼,又称「智利海鲈鱼」授予了认证。
On the contrary the Canopy scheme focuses primarily on viscose production impact on the ecosystem, assessing deforestation and biodiversity changes led by wood logging. But still, the approach fails does not include the hazards linked to the industrial process and the wide use of chemicals responsible for high levels of air pollution and workers' health issues. In fact, textile eco-labels overall fail to properly address the conditions of workers and farmers, which is however a major issue in the industry.
Finally, few standards really take in consideration the full life cycle of the products. Higg Material Sustainability Index ranks plastic fibers as most sustainable ones without considering microfibers released during use and recyclability in end-of-life.
We can see here that there is a risk for eco-labels to unintentionally promote products or practices that are not fully sustainable when taking a holistic approach.
相反地​​,冠层计画主要强调黏胶生产对生态系统造成的影响,评估伐木导致的森林砍伐和生物多样性的变化。即便如此,这个方法并没有包括工业过程的相关危害,以及广泛使用造成大量空气污染和工人健康问题的化学品。实际上,纺织的生态标签整体上都未能解决农民和工人的状况,而这无疑是产业中的主要问题。
最终,真正考虑到产品整个生命周期的标准很少。Higg材料永续指数将塑胶纤维列为最具永续性的材料,但没有考虑使用过程中所释放的微纤维和报废时的可回收性。
由此我们可以看到,生态标签可能无意中促进了不完全永续的产品或做法而存在风险。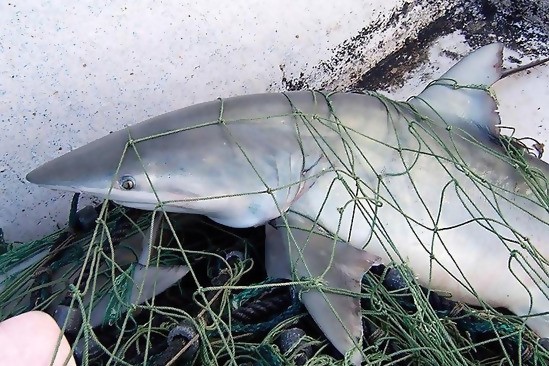 Getting your way across the various standards as a consumer
作为一位消费者,你可以跨越各种标准
A Nielsen study from 2014 shows consumers mostly rely on the label before buying to ensure that the brand is committed to positive social and environmental impact. The use of eco-label put all brands on the same level in consumer perspective, but there can be major differences in the practices.
To understand the complexity, you first have to consider that accreditation methods are very diverse.
在2014年的一个Nielsen研究指出,消费者大多依靠标签购买,以确保该品牌对社会和环境有正面的影响贡献。生态标签在消费者的观点中是所有品牌都在相同水平,但实际上可能存在重大的差异。
要了解其复杂性,你首先要考虑到评鉴方法非常多样化。
If we take the example of OEKO-TEX standard 100, it guarantees that no harmful substances are present in the finish product but does not monitor chemical released during processing or workers' conditions. For the Higg Index from Sustainable Apparel Coalition (SAC) members have to fill in a self-declaration, but they have no obligation to release the results publicly so far. This is definitely a great advantage if you score low. Other standards require a thorough on-site assessment of the process by third party auditors. For any eco-label, you must also consider that certified brands can have different level of engagement. A good example is RSPO-Next a module developed to go beyond the basic RSPO standard and address issues of peatlands and secondary forest conversion. Whereas it is a great add-on it remains voluntary and either you comply with it or not, you can still be granted the RSPO certification.
Thus, if there are some very committed players who even go beyond the certification requirements, it also allows less committed players to get certified. In most cases the assessment reports are not available online or not detailed enough for consumers to assess the real level of engagement of the brand towards green practices.
如果我们以OEKO-TEX standard 100(生态纺织品标准100)为例,它保证了成品中没有有害物质,但并未监测在过程中所释放的化学物质和工人的状况。另外,Sustainable Apparel Coalition (永续服装联盟-SAC) 的Higg 指数,SAC会员必须填写自我声明,但目前并没有义务要公开结果。如果你的分数低,这肯定是最佳优势。其他标准则需要由第三方审核,进行全面的现场评估。任何的生态标签,你也应该考虑到,认证的品牌可以有不同的参与程度。
RSPO-Next是一个很好的例子,它是一个超越RSPO的基础标准所建立的模组,并解决泥碳地和次森林转化问题。这是个很好的附加条件,但仍然是属于自愿性,无论你是否遵守它,你仍然可以获得RSPO认证。
因此,如果有许非常忠诚的实践者,甚至超越了认证要求,这也使忠诚度较低的实践者获得认证。大多数情况,评估报告并不在线上或不够详细,不足以让消费者无法评估品牌对绿色实践的实际参与程度。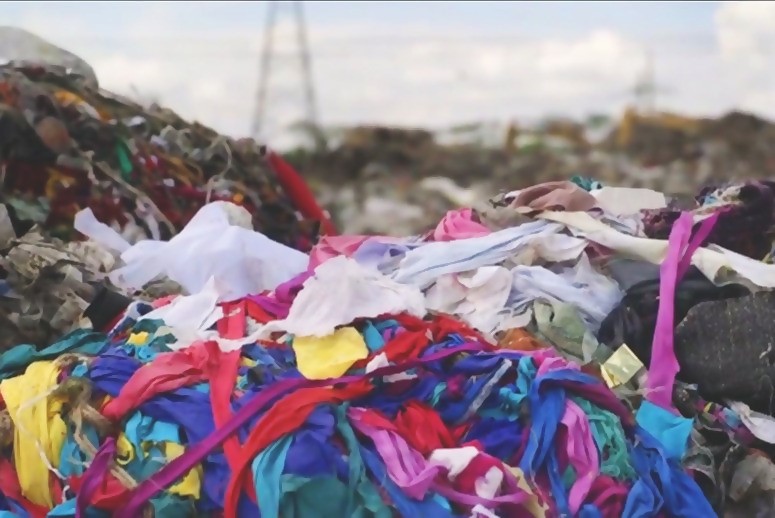 Industry tights and conflicts of interest
產業緊縮和利益衝突
Finally, we should never forget that all ecolabels were created by brands coalitions and highly rely on their membership fees to operate. As the fees can be quite high, it mostly favors the big players with 2 major consequences: industry standard driven by big brands only and looser impact on unsustainable practices often operated by small players. For RSPO by example, they mostly certify old plantations with little involvement in illegal logging or forest conversion.
Also, eco-labels evolve on a highly competitive market and in order to survive, they have to become leaders on the market, while maintaining a high number of certificates. To provide those accreditations, Eco-labels rely on third parties, making it difficult to ensure an even quality in the assessments. Often loop holes and unclear writings can be found in the standards, that give auditors too much freedom in interpretation and will eventually lead to scoring inconsistencies. Also, accreditation bodies have in some case, in competing for clients, been found to be helping producers hide major violations of the standards.
最终,我们永远不该忘记,所有生态标签是由品牌联盟并且高度依赖其会员费来运营。由于会员费可能相当高,它对主要参与者有两大意义:产业标准只由大品牌推动,以及降低由小品牌非永续性运营的影响。以RSPO为例,他们大部份所认证的旧种植园,几乎没有参与非法采伐或森林转换。
此外,生态标签在高度竞争的市场中演变,而为了生存,他们必须保有大量的认证,以成为市场的领导者。生态标签需要依靠第三方来提供这些评鉴,而这难以确保评估质量的平等性。它通常存在着漏洞和对标准的模糊解释,让审查员有过多的自由可以解释,从而导致评分不一致。此外,为了争取客户,评鉴机构在某些情况下,被发现协助制造商隐瞒其严重违反标准的行为。
In an effort to fix that certifications set up dispute resolution mechanisms that enable NGO's, individuals or companies to report breaches. Whereas this is a great initiative, it is not always working in practice. Standards like MSC or FOS requires complainants to pay thousands of dollars to raise an official objection and trigger a re-evaluation. On the top of that the process is often long, complicated and rarely successful, as eco-labels try to maintain their memberships. Throughout the years, dozens of formal objections were submitted to MSC but so far only 2 of them led to the dismiss of the certification.
In order to overcome those collusion issues Forest Peoples Programme suggested to create a separate fund with all membership fees that would be used to cover the cost of the audits. This would eventually eliminate the financial tights between the accreditation body and the accredited parties.
为了努力解决该问题,认证设置了争议解决机制,使非政府组织、个人或公司可以通报违规行为。虽然这是一项伟大的举措,但实际上并不总是发挥作用。 MSC和FOS的标准要求投诉者支付数千美元来提出正式异议,来促使重新评估。最重要的是,因为生态标签努力保有他们的会员,过程通常非常的长又复杂,而且很少成功。这些年来,提交了数十个正式异议给MSC,但目前为止只有其中两件异议使其取消该认证。
要克服那些勾结问题,Forest Peoples Programme建议:创立一个涵盖所有会员费的独立基金,以用来支付审核费用。这最终将会消除评鉴机构和认证机构间的财务紧张。
As we see a lot remains to be done to consider eco-label certification system as a real driver towards sustainability, due to transparency and independence issues. More alarming, it makes customers feel good about their "responsible purchase" and triggers an increased consumption.
Thus, when choosing your products it is still important to do a work of due diligence, to favor brands that truly show some efforts in monitoring and managing their suppliers and not simply rely on certifications. Brands that develop customized, ambitious projects to foster continuous improvements. Hopefully this will give the chance to small committed players to show their value.
如我们所见,由于透明与独立性问题,要将生态标签认证系统视为可持续性发展的动力,还需要采取很多行动。更令人担忧的是,它让消费者对他们的"责任消费"感到良好,并引发消费增加。
因此,当你选购产品时,调查工作仍然重要,来支持那些真正努力在监控和管理供应商的品牌,而非仅仅依靠认证。那些发展订制和雄心计画,来促进持续改进的品牌。希望这会给忠诚度较低的实践者机会,来展现他们的价值。
Article written by: Clotilde Pallier
Related articles
Water Soluble Plastic Solutions 水溶性塑料的解决方案
Are We Consuming Our Way To Extinction? 过度消费是如何摧毁我们唯一的星球的?
To join the movement and receive our best stories directly in your inbox