Hello! Today we are meeting with Rose, the Co-Founder of B人BEL, an organization dedicated to creating a more equal and inclusive society. She is telling us more about her vision and how they are using education, events or arts to (re)humanize people and the way we connect to each other.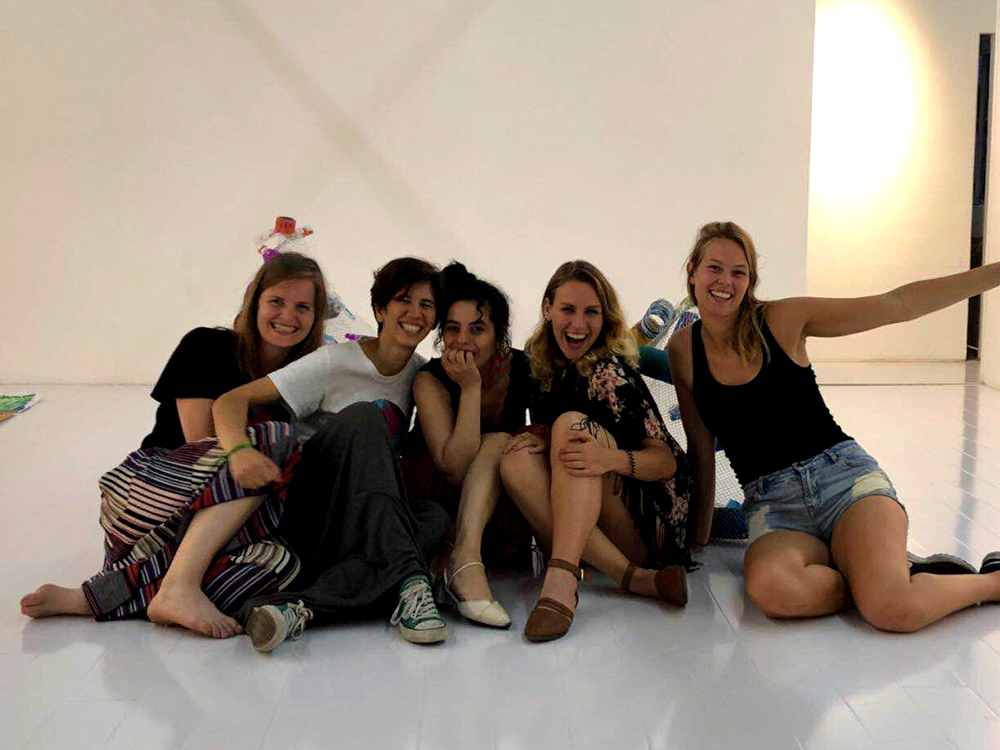 Can you introduce us B人BEL? Where does the name come from?
B人BEL is an organization which focuses on creating a more equal and inclusive society. We believe this goal can be achieved through changing the way people see themselves and each other. If you consciously realize that every person is a person with their own stories, lives, thoughts, experiences, and ideas, you will feel more connected to them, and are less likely to dehumanize them.
We stimulate this (re)humanization in different ways. We offer education programs in migrant schools and international schools focused on empowerment and inclusion; we organize events to bring people together and discuss issues; and we give visibility to different people and their lives through our website and social media accounts.
The name B人BEL comes from the story "Tower of Babel" where people try to build a tower together to reach heaven, but the tower falls because the people can't communicate in the same language. We bring people from different backgrounds, who speak different languages, together to build something stronger than a tower. Our website is called Pyramid of Babel, because pyramids don't fall. As our organization focuses on people, we use the Chinese character 人 instead of an A when we write B人BEL.
你能介绍一下B人BEL吗? 这个名字来自哪里?
B人BEL是一个致力于创造一个更加平等和包容的社会的组织。我们相信可以通过改变人们看待自己和彼此的方式来实现这个目标。如果你有意识到每个人都是一个有自己的故事,生活,思想,经历和想法的人,便会感觉与他们有更多的联系,并且不太可能使他们丧失人性。
我们以不同的方式激励这种人性化。我们提供移民学校和国际学校的教育课程,重点是赋予他们权力和包容;我们组织活动,将人们聚集在一起讨论问题;我们通过我们的网站和社交媒体账户了解不同的人和他们的生活。
B人BEL这个名字来自故事"巴别塔",人们试图一起建造一座塔来到达天堂,但是塔楼倒塌是因为人们不能用同一种语言进行交流。我们将来自不同背景,讲不同语言的人们聚集在一起,建造比塔更强大的东西。我们的网站被称为巴贝尔金字塔,因为金字塔不能不落下。由于我们的组织关注人,当我们写B人BEL时,我们使用汉字人而不是A。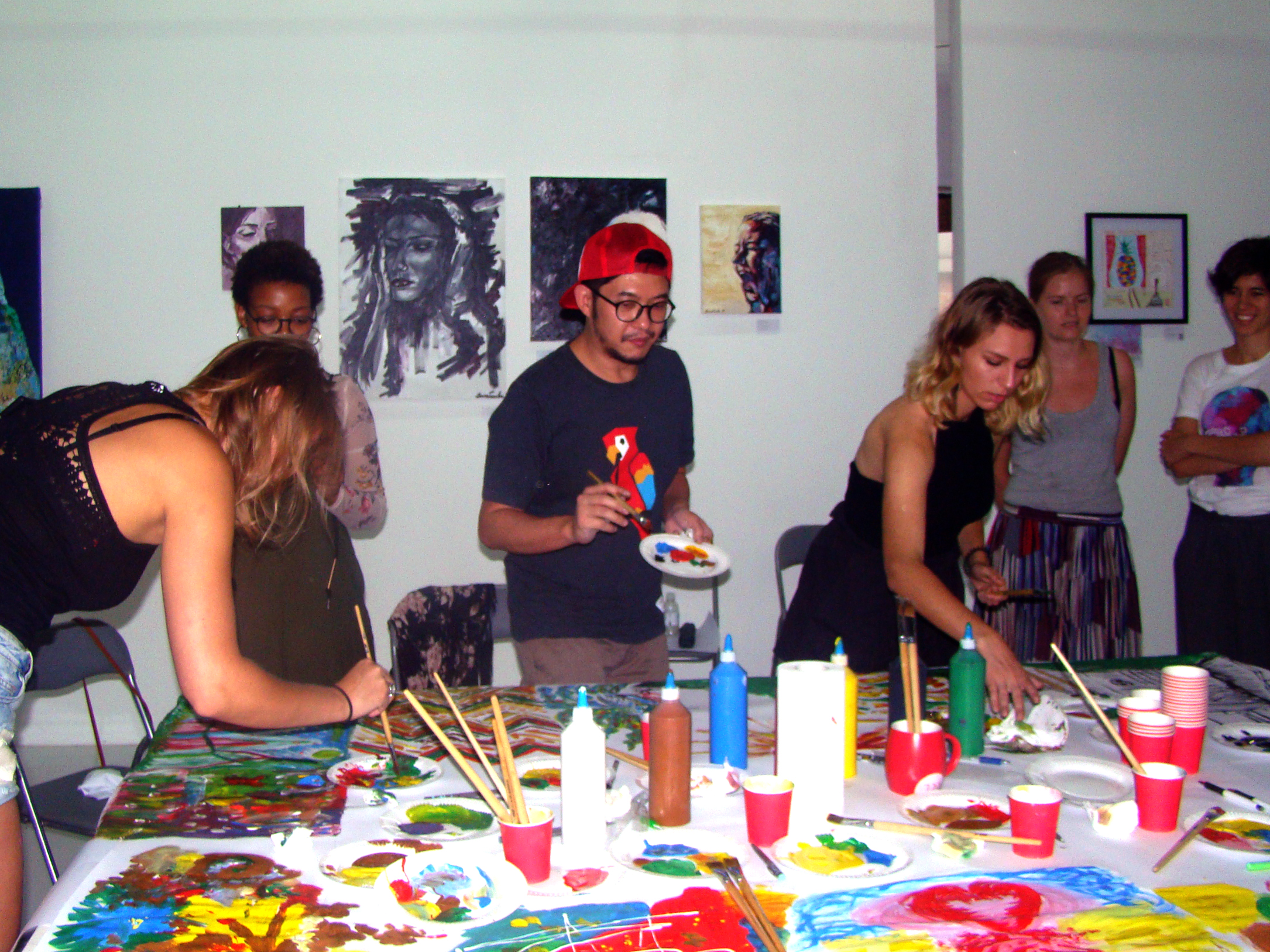 What's your personal background and how and why did you decide to start this adventure?
I studied philosophy in Amsterdam and Shanghai; in Shanghai, I also founded a cultural magazine and I worked for an education company. While finishing my master's degree I met Maria. She had been involved with different NGOs in the past, and she had the idea of organizing a festival focused on people. We developed this idea and decided that it would be good to have a WeChat account in order to write articles and share ideas related to the event. We organized the first B人BEL event with a group of friends and volunteers, and co-organized by Upbeing, last December. From then, after months of discussing, thinking, reading, and exploring, we developed the concept to what it is today.
We have always had the support of friends and people who believed in us, and now we have a team of volunteers who help us on a weekly basis. Most of the people who got involved actually contacted us, we have never actively looked for new team members.
你的个人背景是什么?你决定如何以及为什么开始这次冒险?
我在阿姆斯特丹和上海学习哲学;在上海,我还创办了一本文化杂志,并在一家教育公司工作。在完成硕士学位的同时,我遇到了玛丽亚。过去她一直与不同的非政府组织合作,她想要组织一个以人为本的节日。我们开发了这个想法,并决定拥有一个微信账号,以便撰写文章和分享与活动相关的想法。去年12月,我们与一群朋友和志愿者组织了第一次B人BEL活动,由Upbeing共同组织。从那时起,经过数月的讨论,思考,阅读和探索,我们将概念发展到今天的概念。
我们一直得到朋友和相信我们的人的支持,现在我们有一个志愿者团队每周帮助我们。大多数参与的人实际联系过我们,我们从未积极寻找新的团队成员。
Can you tell us a bit more about the events you organize? What was CRITICA about?
We organize events regularly which allows people to explore themselves in different ways. For instance, we did a workshop with Shaving in the Dark which allowed people to overcome an awkward experience by sharing it and drawing a comic about it. Our events always include discussions and are often related to the arts as well.
Our biggest event so far was CRITICA festival, which happened in July this year. During four days we organized master classes, discussions, film screenings, an exhibition, and an auction. The main goal of CRITICA was to inspire artists to use their work for a social goal, and to make a more general audience aware of the impact that art can have on people's lives. I really believe that art can change our society, and I think a festival like CRITICA is an entertaining and attractive way to explore this idea.
你能告诉我们你组织的事件吗? CRITICA是关于什么的?
我们定期组织活动,让人们以不同的方式探索自己。例如,我们在"黑暗中的剃须"中做了一个研讨会,让人们通过分享和绘制漫画来克服尴尬的经历。我们的活动总是包括讨论,也经常与艺术有关。
迄今为止我们最大的活动是CRITICA音乐节,发生在今年7月。在为期四天的时间里,我们组织了大师班,讨论,电影放映,展览和拍卖。 CRITICA的主要目标是鼓励艺术家将他们的作品用于社会目标,并让更多的普通观众了解艺术对人们生活的影响。我真的相信艺术可以改变我们的社会,我认为像CRITICA这样的节日是探索这个想法的一种有趣且有吸引力的方式。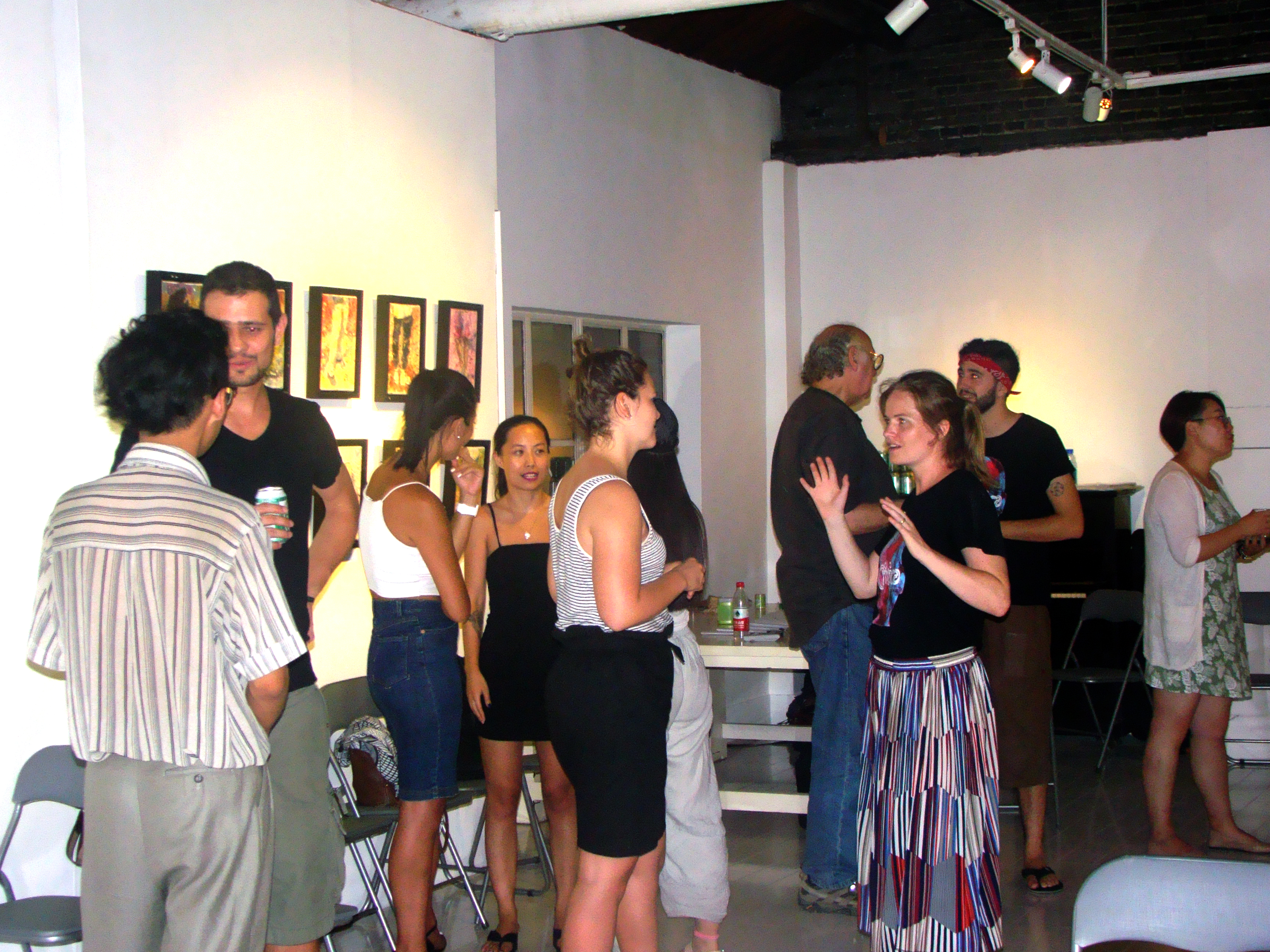 What are the different education programs of B人BEL? What impact do you expect to have with those?
At the moment we have two different education programs. We do weekly sessions on migrant schools that focus on empowerment, different ways of self-expression, and building trust. We know many of those children are in a difficult situation, and through this program, we hope we can empower them to be able to take control of their own lives when they grow up. We are also starting our Inclusion Program in a few international schools. This program is focused on bringing different realities to the students. It is a dynamic program in which the students learn sign language, connect to the deaf community, and create their own art-related project to find creative solutions for problems which people from the deaf community face.
B人BEL有哪些不同的教育课程?你对这些有什么影响?
目前我们有两个不同的教育计划。我们每周都会举办关于移民学校的会议,重点是赋权,不同的自我表达方式和建立信任。我们知道这些孩子中有许多处于困境,通过这个计划,我们希望我们能够让他们在成长过程中掌控自己的生活。我们还在一些国际学校开始我们的包容性计划。该计划的重点是为学生带来不同的现实。这是一个动态的计划,让学生学习手语,与聋人社区联系,并创建他们自己的艺术相关项目,以找到聋人社区面临的问题的创造性解决方案。
What is the biggest accomplishment of B人BEL?
Organizing CRITICA festival for me has been the hardest part of B人BEL so far and therefore I'm proud we were able to make it happen. But I think the biggest accomplishment has been the way we have persisted and grown since the first event in December. We have managed to publish good content almost every week, we have organized events regularly and gathered a crowd of people around us who are present, involved, support us, and really believe in what we do. And now we are implementing our education programs in a few schools, which for me is a really important step to securing a more inclusive future, and I believe this is where our organization will grow a lot in the future too. This makes me feel really proud.
B人BEL的最大成就是什么?
到目前为止,为我组织CRITICA音乐节一直是B人BEL最难的部分,因此我很自豪我们能够实现它。但我认为最大的成就是自12月第一次活动以来我们坚持和发展的方式。我们几乎每周都设法发布好的内容,我们定期组织活动,聚集了我们周围的人群,他们在场,参与,支持我们,并且真正相信我们的工作。现在我们正在几所学校实施我们的教育计划,对我来说这是确保更具包容性的未来的一个非常重要的步骤,我相信这也是我们的组织未来会发展很多的地方。这让我感到非常自豪。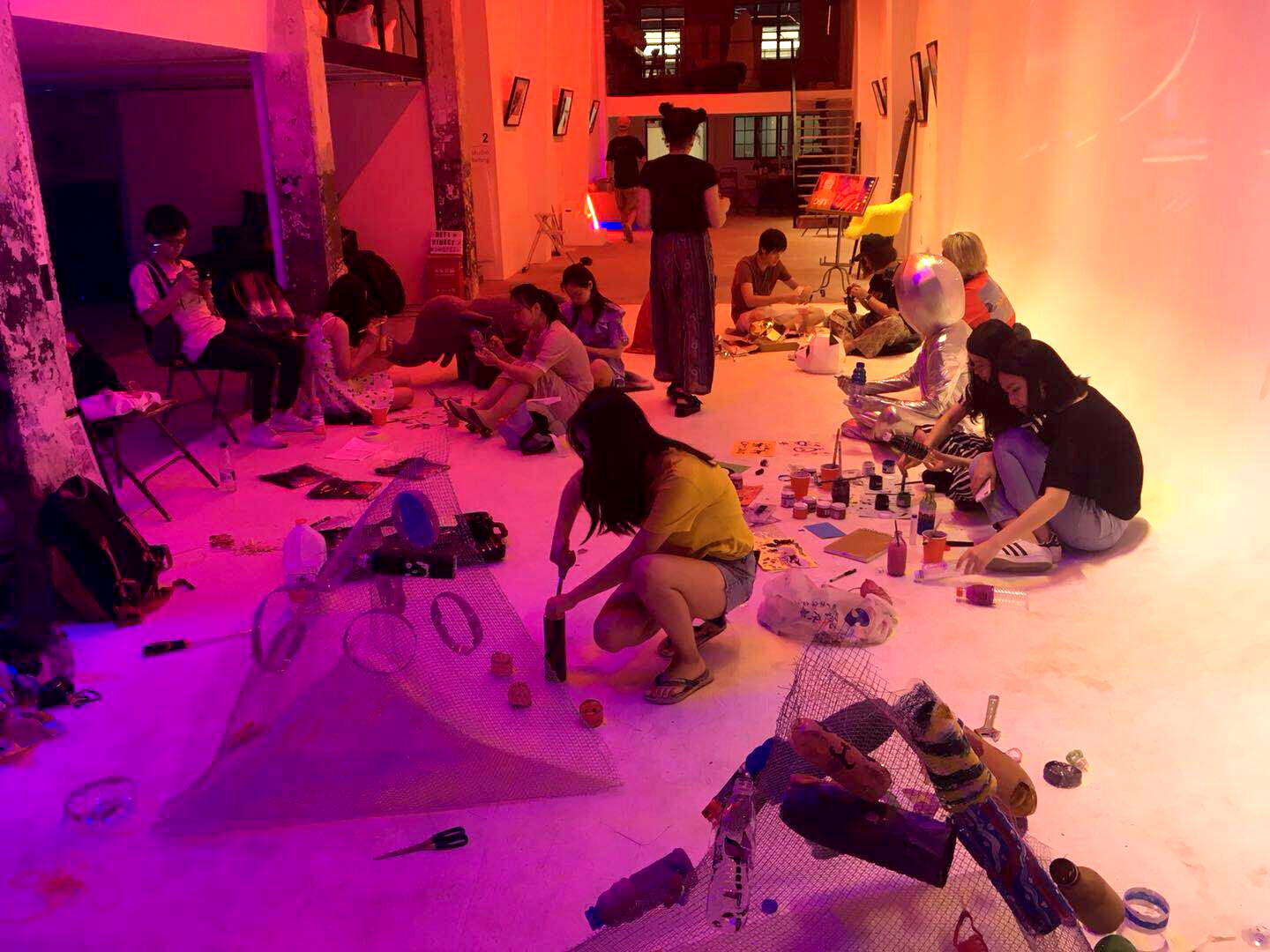 What's the biggest challenge you went through since you have started?
I think every organization or start up faces financial difficulties in the beginning, but somehow we have always managed to balance the costs and incomes of B人BEL . But the biggest challenge, I think, is more personal. Leading an organization requires a lot of different skills, from computer knowledge to being able to communicate well with others, from understanding legal processes to finding a balance between work and time off. Because our organization does a lot of different things, we constantly need to learn new skills to develop our ideas. I need to grow a lot, personally, which was and still is the biggest challenge. But despite or because of being a challenge, it is also enjoyable and the most rewarding part.
自从你开始以来,你遇到的最大挑战是什么?
我认为每个组织或初创公司一开始都面临财务困难,但不知怎的,我们总是设法平衡B人BEL的成本和收入。但我认为,最大的挑战是个人化。领导一个组织需要很多不同的技能,从计算机知识到能够与他人良好沟通,从理解法律程序到在工作和休假之间找到平衡。因为我们的组织做了很多不同的事情,所以我们不断需要学习新的技能来发展我们的想法。我需要亲自成长,这仍然是最大的挑战。但是,尽管或因为是一个挑战,它也是愉快和最有价值的部分。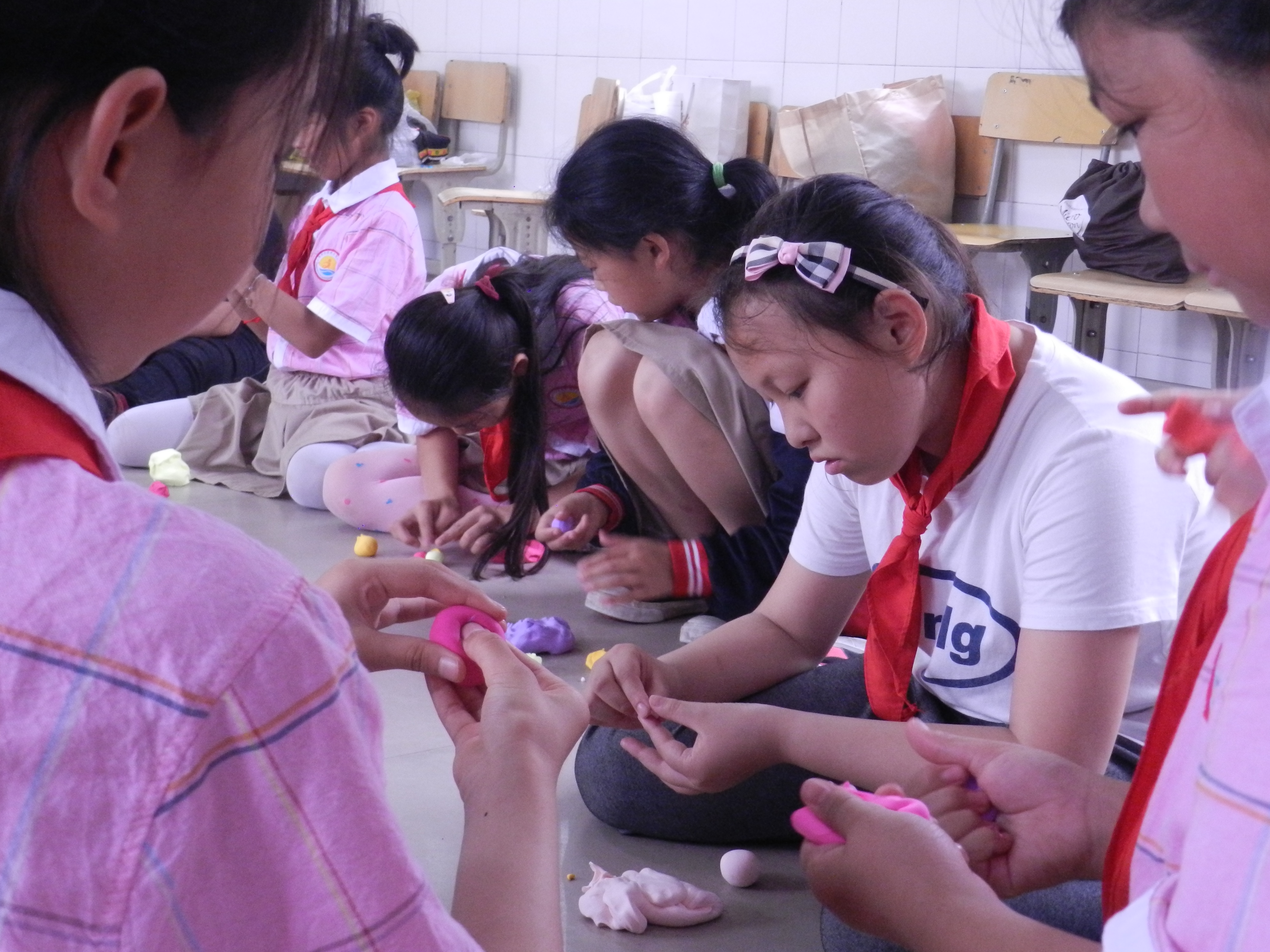 If you could wish for one thing that could help you have a greater impact tomorrow, what would it be?
What we try to do is change people's mindset, in order to maximize our impact in creating a more inclusive society. I think education itself should change, instead of focusing on learning facts, the curriculum should focus on the development of individuals. Instead of having B人BEL education as an extra-curricular option, it should be the main focus of the curriculum. This would completely change the way people see each other, interact, and consequently will completely change our societies.
如果你希望有一件事可以帮助你明天产生更大的影响,它会是什么?
我们努力做的是改变人们的思维方式,以最大限度地发挥我们对创建一个更具包容性的社会的影响。我认为教育本身应该改变,而不是专注于学习事实,课程应该关注个人的发展。它应该是课程的主要焦点,而不是将B人BEL教育作为课外选择。这将彻底改变人们相互看待,互动的方式,从而彻底改变我们的社会。
Which person or which project has been or is a great source of inspiration in your job or in your life?
People who have inspired me are mostly people who do something. People who believe they can change something, and do anything in their power to make this change become reality. People who persist and don't give up.
Ever since meeting Maria, she inspired me a lot. She is very creative, has a good vision and is very proactive in pursuing her dreams. She inspires me to try different things, and helps me find the confidence I need to continue.
在您的工作或生活中,哪个人或哪个项目已经或者是一个很好的灵感来源?
激励我的人大多是做某事的人。那些相信自己可以改变某些事物,并尽其所能地做出改变的人成为现实。坚持不放弃的人。
自从遇见玛丽亚以来,她给了我很多启发。她非常有创造力,有良好的视野,并且非常积极地追求自己的梦想。她鼓励我尝试不同的事情,并帮助我找到我需要继续的信心。
Related Articles:
Ingmar Rentzhog - We Don't Have Time, A Social Media To Collectively Solve The Climate Crisis 一个召集用户齐心协力解决气候危机的社交媒体
Matt Holas - Shanghai Soup : 上海Soup
To join the movement and receive our best stories directly in your inbox