The purpose tour is back with inspiration. Proof of work. With more people connecting more people together with innovations and concepts always more sustainable.
Every month, we take you on a tour over the world to explore what tomorrow is made of and meet with pioneers shaping a new economy. They are the ones addressing the urge of change with meaningful and ethical solutions, based on the most innovative business models and technologies, while creating economic value. Here is how.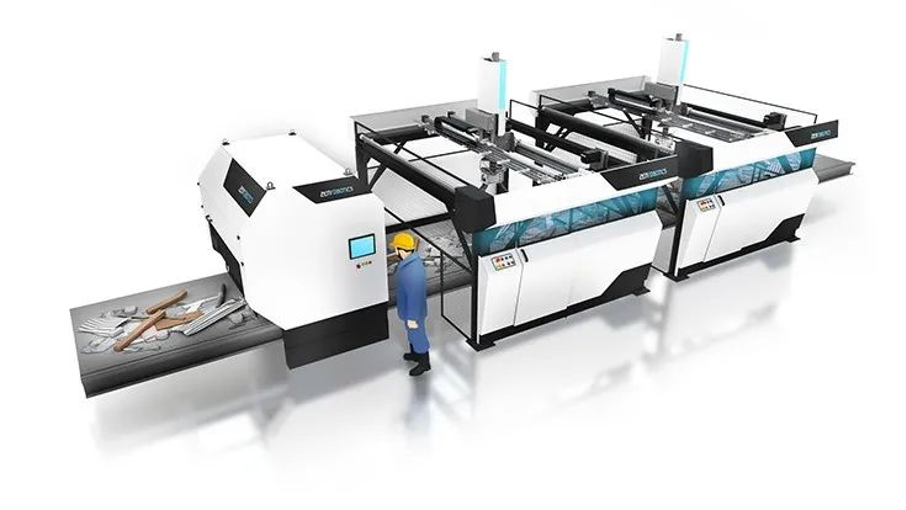 ZenRobotics : waste-sorting robots in Finland (Europe)
ZenRobotics Ltd., founded in 2007, is a global leader in smart robotic recycling and the first company to apply AI-based sorting robots to a complex waste-sorting environment.
The company has been focused on its goal of creating a robot that's capable of separating recyclables from garbage. The robot uses complex and multiple sets of sensors in order to do this. For example, it uses cameras to detect normal light, as well as spectrometers. It also uses 3-D scanning, haptic feedback, and metal detectors.
The new robot model is a result of the company's decade-long experience in waste robotics and couples the most intelligent software with high-speed picking. Designed to improve the efficiency of MRF's, ZenRobotics Fast Picker is ideal for lightweight material such as packaging (LWP) and dry mixed recyclables (DMR)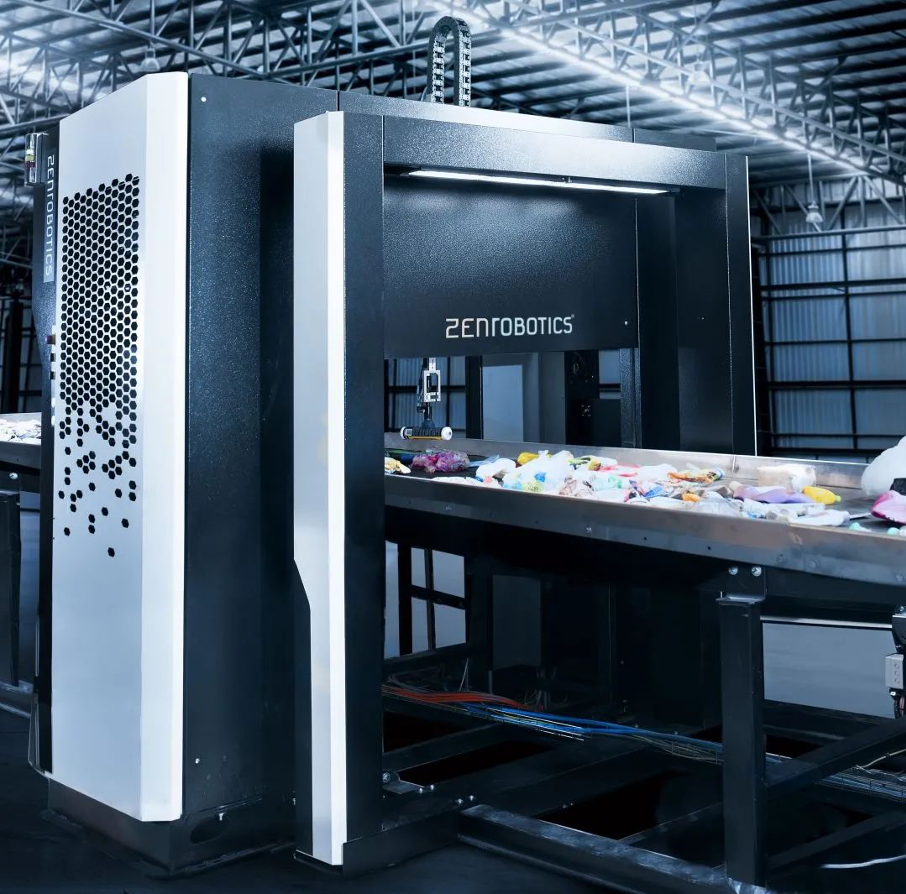 ZenRobotics and its Chinese distributor, China Jiangsu Intertech Intelligent Environmental Protection Equipment Co., Ltd, have agreed last year on a delivery of a Picker unit to a sorting site in Shanghai. The robotic sorting line for construction and demolition waste is the second of its kind in China.
Find out more here :
https://zenrobotics.com/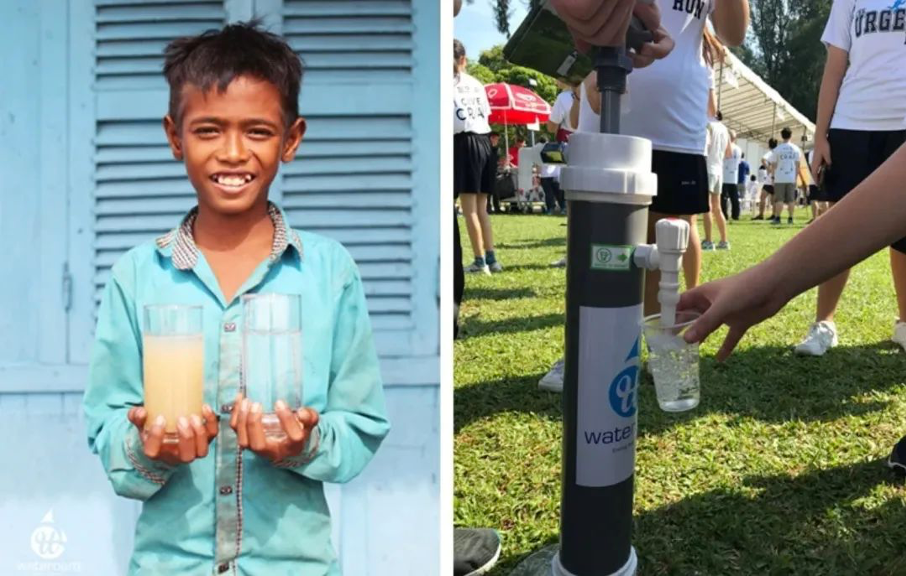 Wateroam : The Singaporean portable water filtration system (Asia)
Wateroam is a Singapore-based social impact startup founded in 2014 that has designed a small, lightweight and simple filter to be used on the ground, providing clean drinking water access to those lacking it.
According to the co-founders of Wateroam, the world is in need of water solutions, as it faces more natural disasters and emergencies. One such solution is their portable water filter.
The ROAMfilter Plus is a patented portable water filtration system that weighs only 2.7kg, but is capable of filtering 200 litres per hour, sufficient for an entire community of 100 people daily. The system produces high quality of water (99.9999% removal of bacteria), is simple to operate, and highly affordable (USD2 per person per year).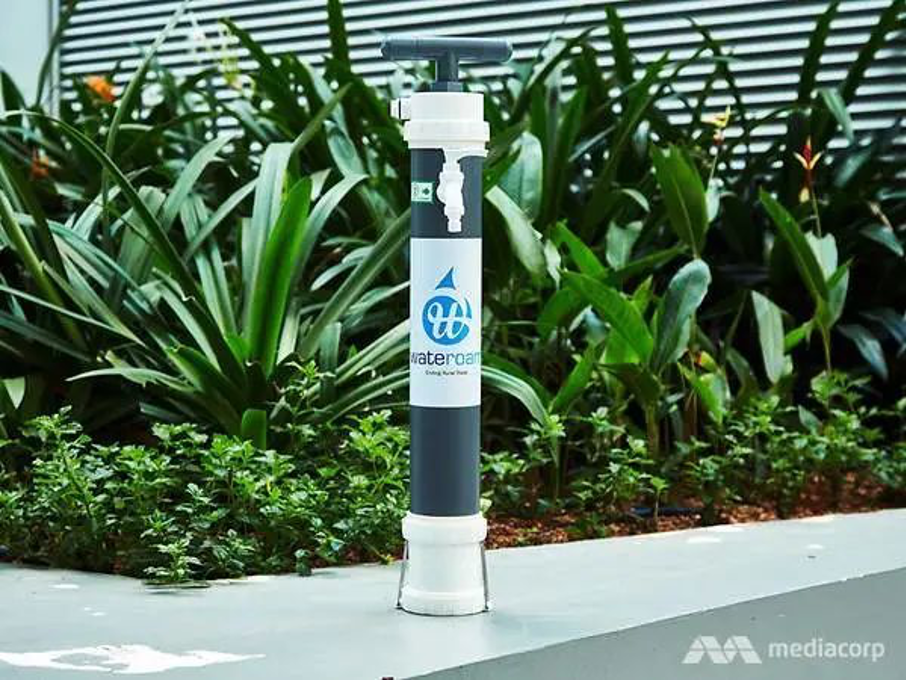 The company has, through its portable water filtration system, already supplied clean drinking water to more than 88,000 people in rural villages and disaster-struck zones across South-east Asia.
Its client list reads like a roster of Singapore's far-reaching humanitarian organisations, including the Singapore Red Cross, World Vision International Singapore and Mercy Relief.
Find out more here :
http://wateroam.com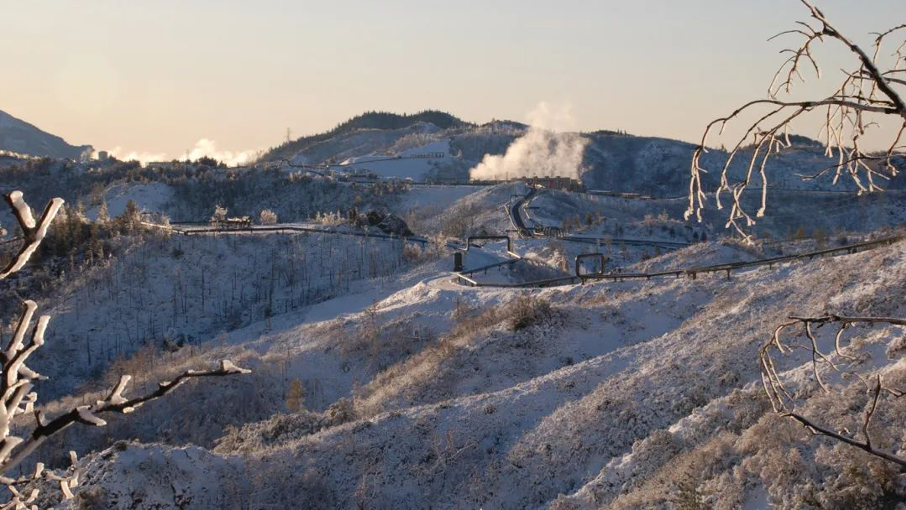 Altarock Energy : Drilling for an infinite renewable source of energy (North-America)
AltaRock Energy is a renewable energy development company focused on the research and development of Engineered Geothermal Systems.
There are tremendous sources of geothermal power under the Earth's surface, and AltaRock Energy intends to make it easier to access. AltaRock Energy claims that a tiny 0.1 percent of the Earth's heat could accommodate the world's needs.
The goal is to drill through high pressure conditions and dense rock. The technology involves the development of high frequency microwave beam generators designed specifically for this purpose. They would make it possible for driller to make it through dense rock at greater depths considerably faster and at a substantially lower cost than using current techniques.
"Today, we have an access problem," said Carlos Araque, the CEO of one of the company's affiliate, Quaise. "The promise is that, if we could drill 10 to 20 kilometers deep, we'd basically have access to an infinite source of energy."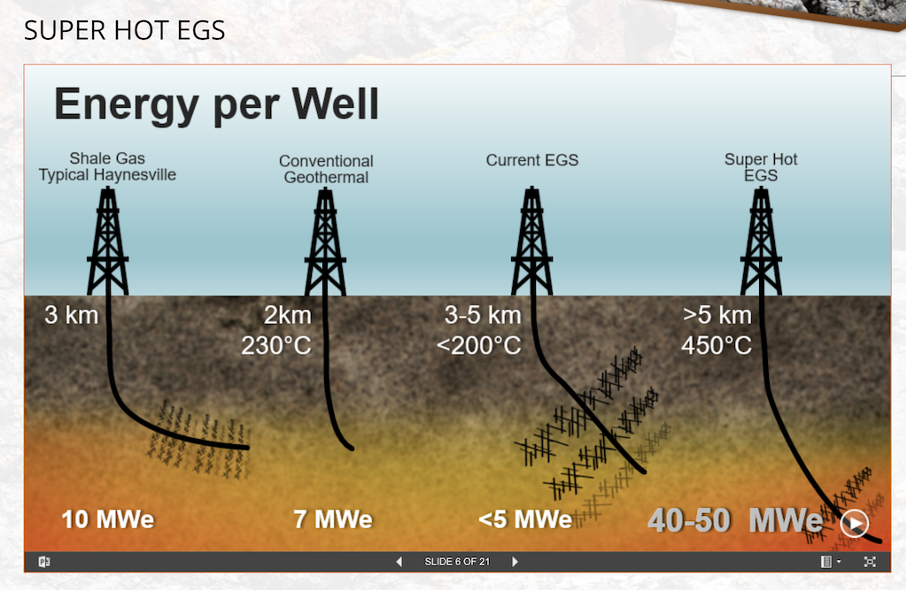 The U.S. Department of Energy gave AltaRock Energy a $3.9 million grant through its Advanced Research Projects Agency-Energy (ARPA-E) division to test and demonstrate their technology.
Find out more here :
http://altarockenergy.com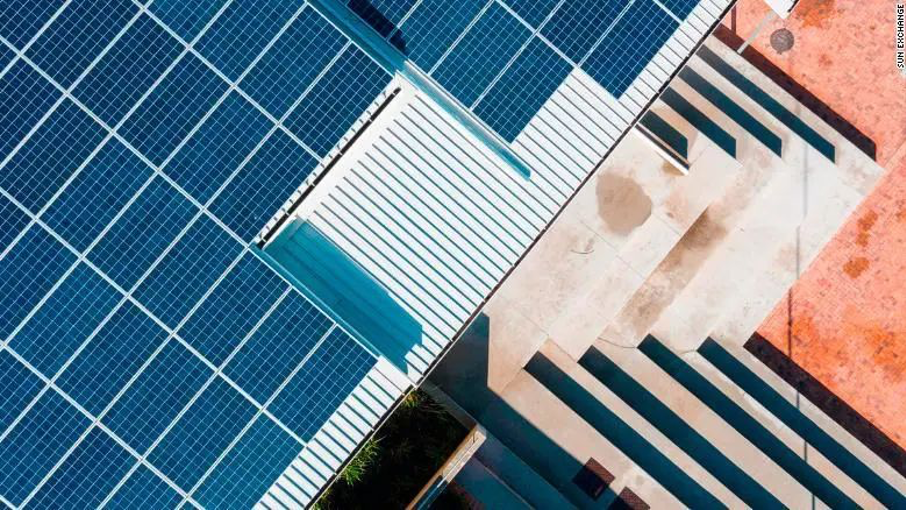 The Sun Exchange : connecting the world with South-African solar energy (Africa)
The Sun Exchange is an online platform that sells solar cells (the parts which make up a solar panel) to online buyers around the world and leases them to schools and businesses in South Africa. The buyers then receive monthly payments based on how much electricity is used.
Abraham Cambridge, the startup's founder, had the idea when he moved to South Africa in 2014. "When I got here, I realized there were no solar panels on any of the roofs," says Cambridge. He says one reason is that the country doesn't offer the same kind of subsidies to install solar power that are available in Europe and the U.S.
Sun Exchange hopes to close that solar funding gap and connect people to clean energy.
Once Sun Exchange approves an installation project, it offers individual cells for sale through its online marketplace at about $6 each. After all the cells for a project are sold, the entire system is installed. Cell owners then are due to receive monthly rental payments from Sun Exchange for the lease period of 20 years.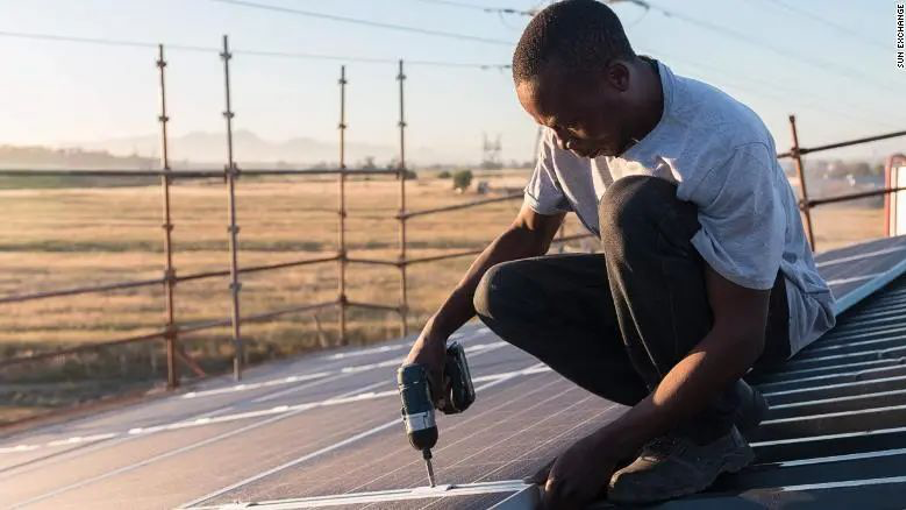 More than 9,000 people in 145 countries are now signed up to Sun Exchange as buyers or leasers on its platform, the company says. Its 580,000 solar cells power over 1 megawatt of solar panels at 14 locations, including schools, supermarkets and a wildlife center.
Find out more here :
https://www.thesunexchange.com/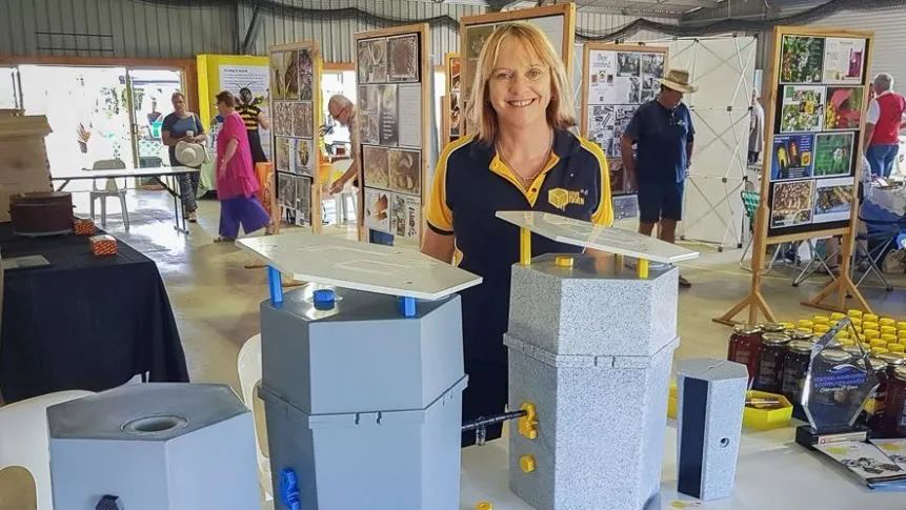 Hive Haven : Building a Commercial Future for the Australian Native Bee (Australia)
Hive Haven is a startup founded in 2014 on a mission to build a commercial future for Australian Stingless Native Bees. Founders Ann and Jeff Ross have designed an industry-specific Australian Stingless Native Bee hive assembly which is capable of producing a range of native bee products (pollination, honey and cerumen).
Native bees are critical to the future of food production in Australia. Scientists have just discovered what Aboriginals have known for thousands of years about the healing qualities of native honey and propolis.
The product, the V9 native bee box is a huge industry shift in regards to function, appearance and features. The design enables a variety of insulation to be used depending on the temperature and geographical region.
The hexagonal shape is designed to mimic a natural tree log. It has four ventilation holes which enables the native bee to regulate temperature and air flow. The bees have the option to open and close the holes when they need too. The Hive Haven V9 is manufactured from recyclable plastic that won't rot or require painting.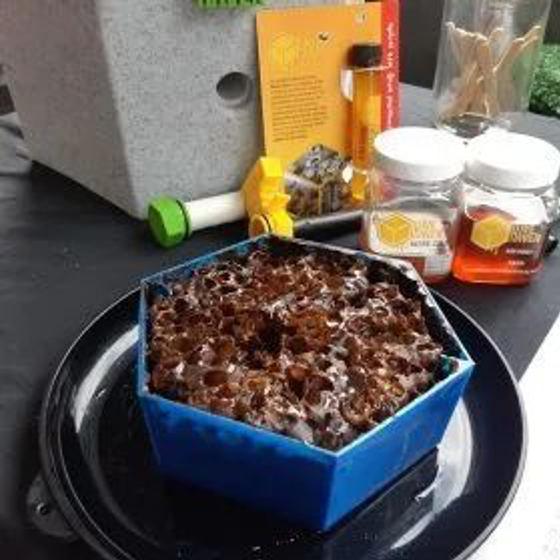 10% of gross sales from Hive Haven Stingless Native Bee Honey & Hive Haven Betty Bee Beneficial Pollinator Mix is channelled into the supply of stingless native bee hives for schools, retirement villages and public spaces.
Find out more here :
https://www.hivehaven.com.au/