The purpose tour is back with inspiration. Proof of work. With more people connecting more people together with innovations and concepts always more sustainable.
Every month, we take you on a tour over the world to explore what tomorrow is made of and meet with pioneers shaping a new economy. They are the ones addressing the urge of change with meaningful and ethical solutions, based on the most innovative business models and technologies, while creating economic value. Here is how.


Lagazel : Powering Burkinean mobile lamps with sun (Africa)
Lagazel is the first Burkinean start-up to scale up the manufacture of solar lamps on the African continent to provide a local lighting solution for families without access to electricity. Lagazel has proven effective, creating an initial workshop in Burkina Faso which has already produced 60,000 solar lamps that meet Lighting Global's quality standards.
On the environmental plan, Lagazel plans on 640,000 tones of CO2 emissions saved by the end 2020 : solar lamps do not release greenhouse gases and rechargeable batteries limit waste. Their decision to produce locally reduces carbon footprint of the all value chain and enables to collect end-of-life products.
On the social level, it aims at improving the living conditions of over 6 million people by providing a free and unlimited clean energy for lighting. Access to lighting and energy will contribute to develop small businesses, encourage education and improve conditions in health center.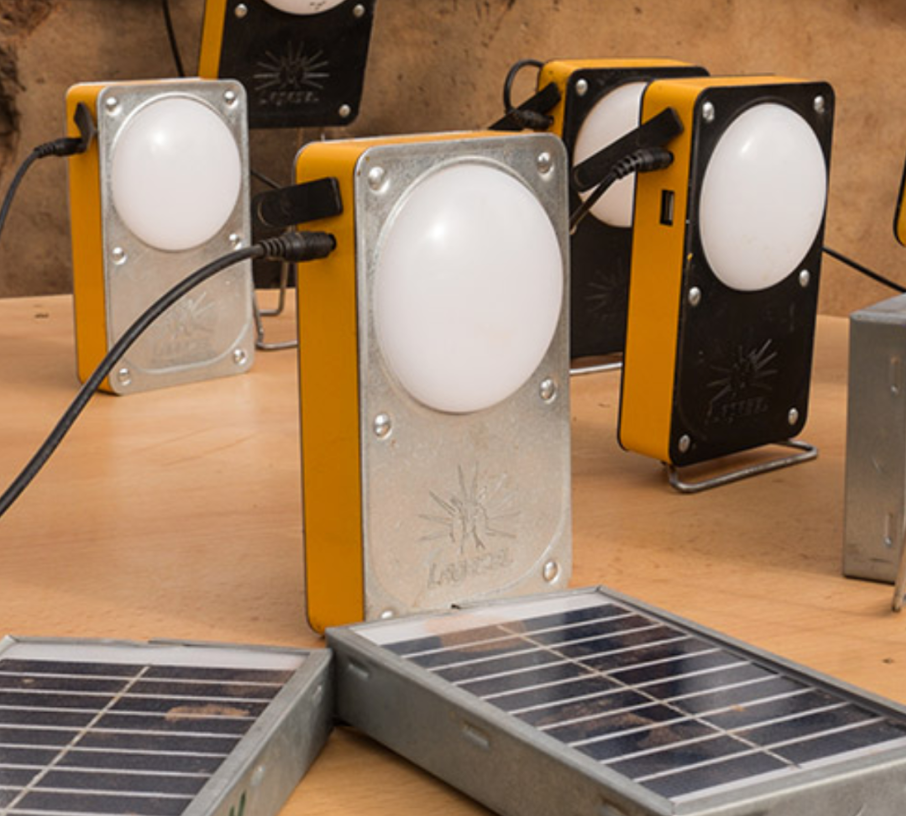 Before the end of 2020, LAGAZEL expects 10 active production workshops in Western and Eastern Africa, and 1 million solar lamps sold.
From € 15 to 30, LAGAZEL solar lanterns are affordable and offer the best quality in the market : a metallic hull unbreakable, 2-year guarantee, 25-hours autonomy.
Find out more here :
https://www.lagazel.com/?lang=en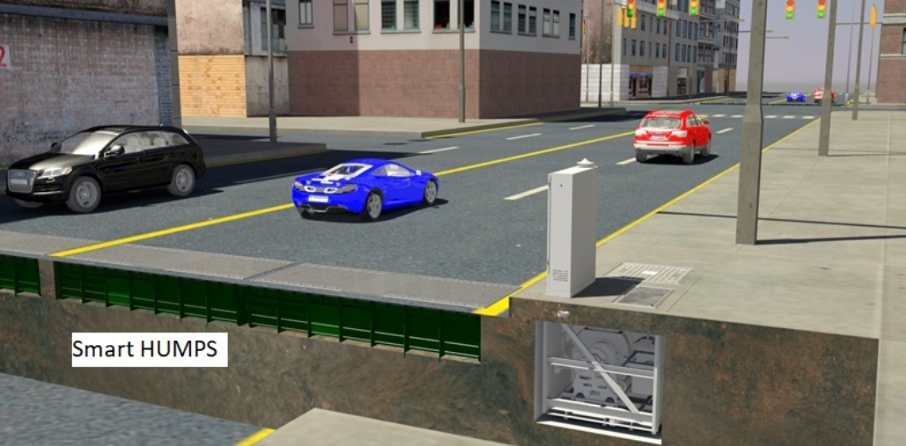 Transkinect : Turning Singaporean roads into pathways for sustainable energy (Asia)
Transkinect is the Singapore-founded company befind the revolutionary "smart hump" technology called Movnetic™, an innovative take on the traditional speed breaker that captures energy from decelerating or braking vehicles and converts it into electricity.
Movnetic™ is based on converting part of the lost kinetic energy in moving vehicles, specifically when vehicles have to de-accelerate or brake. This happens usually when drivers are facing speed humps, low speed zones, traffic lights, car park gantries and toll gates on any public road.
Unlike other sources of renewable energy such as wind or solar power, the smart hump does not need specific weather conditions to work. It instead relies on traffic, which is found abundant in cities and therefore ensures a consistent source of energy.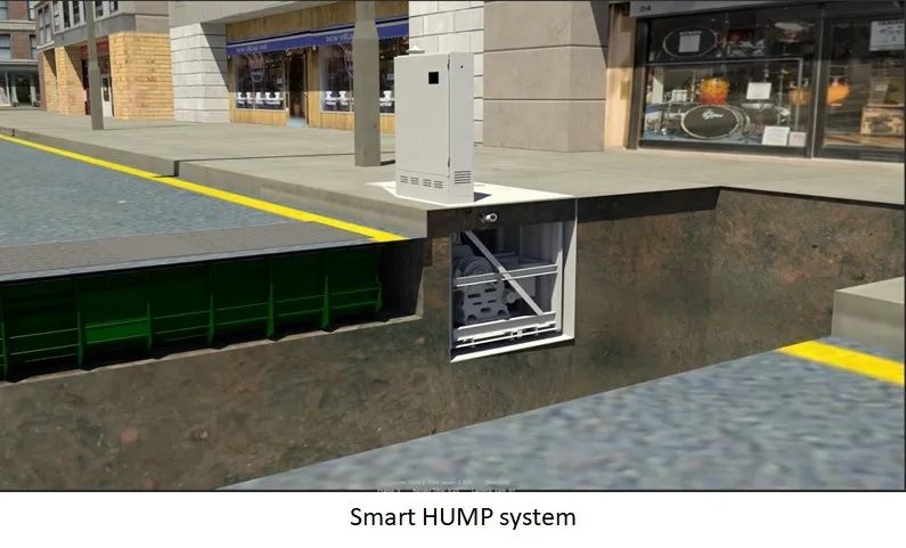 Opportunities to install the technology on roads worldwide are also set to grow as there will be 1.8 billion vehicles and more than 200 million kilometres of paved roads globally by 2050.
"We look forward to making the Movnetic even more energy and cost efficient and replacing more dead speedbumps with our smart, clean technology", says its founder, Ihab Abdelkarim Seidy.
Find out more here :
http://transkinect.com/movenetic/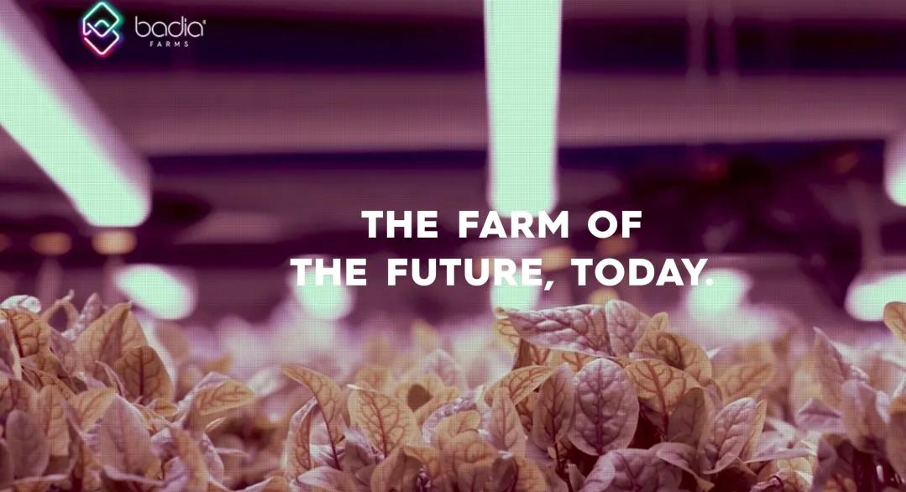 Badia Farms : The Emirati vertical farm of the future (Asia)
Badia Farms - the word means 'oasis' in Arabic - grows greens like radish, kale, mustard, basil and arugula in a controlled, indoors environment using hydroponic technology and LED lights.
In a region that has struggled to grow crops due to largely hostile desert landscapes, the farm offers a viable solution to farming that produces harvests 365 days of the year. The products are not only cheaper than imported goods, but fresher too, as the farms produce all year round.
The farm, which began production two years ago, is on an 800-square-meter plot of land in one of Dubai's main industrial areas, and produces two hundred boxes of green vegetables a day.
The techy term for it all is hydroponics, which is a technique for growing produce without soil. Seeds are planted in a sterile, soil-less growing environment and then grown in nutrient-rich water. Water is recycled, and everything from air and water temperature through to humidity and lighting are controlled to create the perfect growing environment.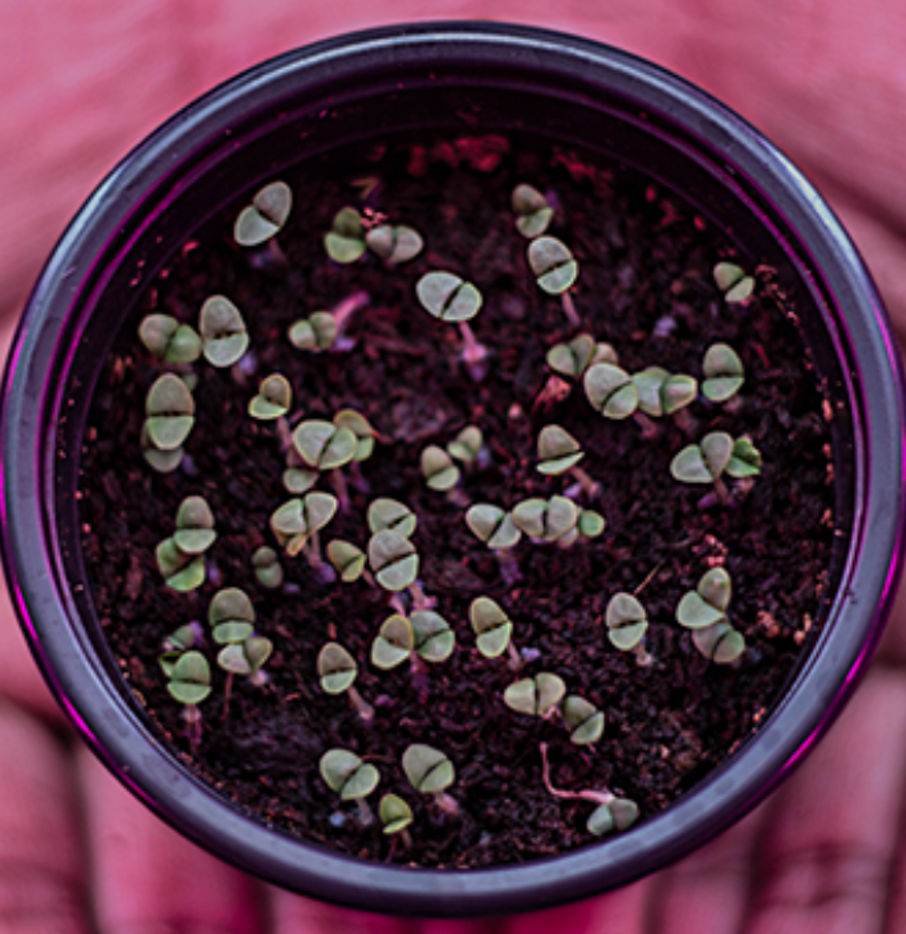 Vertical farming brings some important benefits : because greens are grown in a controlled environment there is no need for pesticides or chemicals.
And they use much less water - 90 percent less than open-field farming. Growing food locally for the firm's 30 UAE clients - mainly restaurants and hotels - means a smaller carbon footprint, and saves on transport costs.
Find out more here :
https://www.badiafarms.com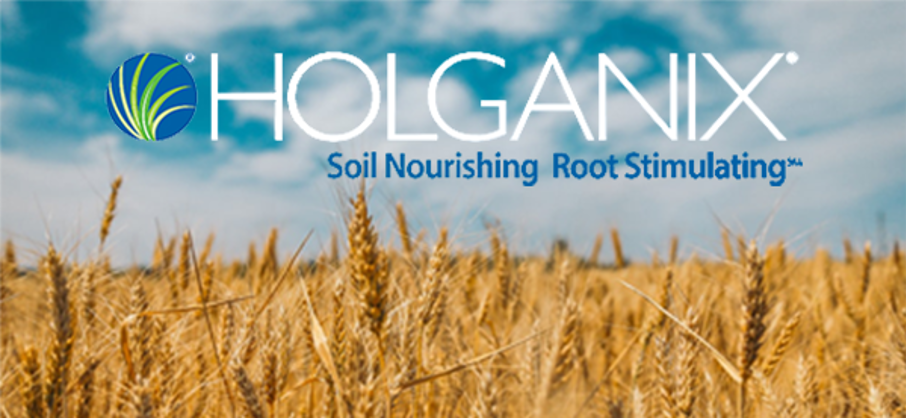 Holganix : American microbes for a sustainable agriculture
Holganix was born in Chesapeake Bay in 2010 where the CEO Barrett Ersek spent his weekends fishing for striped bass and wondering the effects fertilizers were having on the fish population and marine life of Chesapeake. Holganix is a 100% organic fertilizer that uses plant probiotics to improve soil health and promote healthy plants.
Holganix Bio 800+, the flagship line, functions as a plant probiotic and contains over 800 species of beneficial microbes, microbe food, and nutrient enhancers. By supplementing the soil with beneficial organisms, it helps plants grow deeper, taller and more lush.
That means building soil and root health which translates to improved yield on crops, better playability on golf courses and a reduced need for fertilizers and pesticides on lawns.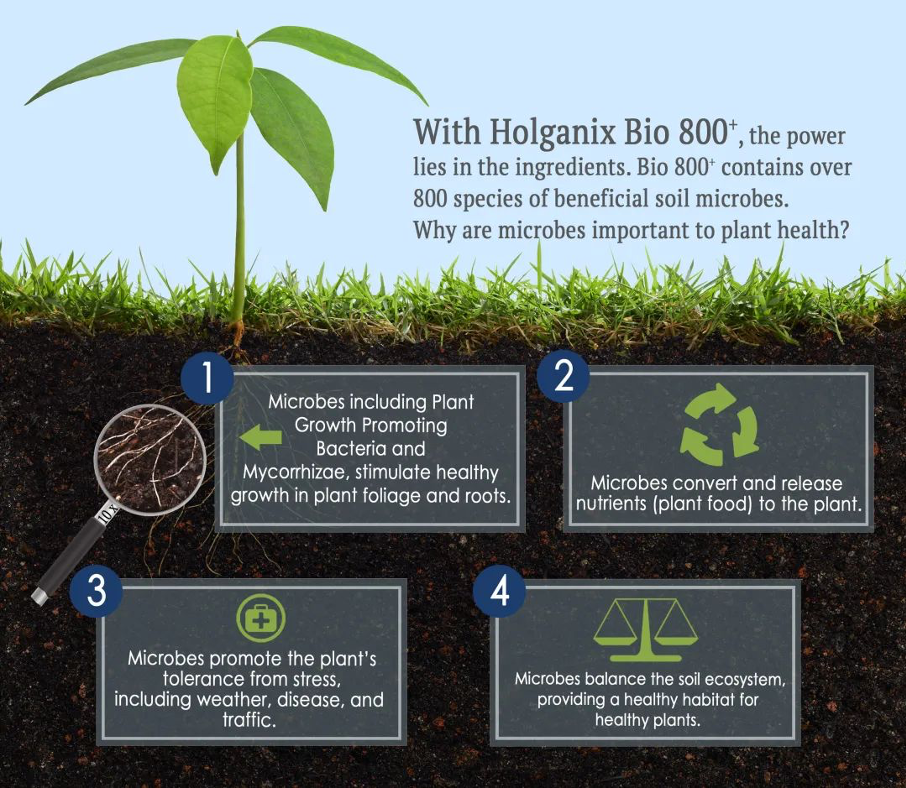 By crafting products that build soil health, Holganix Bio 800+ provides the agronomic results fertilizer users need in a way that is naturally sustainable.
Holganix pledged to eliminate 100 million pounds of nitrates, 25 million pounds of phosphates and 100 million ounces of concentrated pesticides from entering the lands by 2022.
Find out more here :
https://www.holganix.com/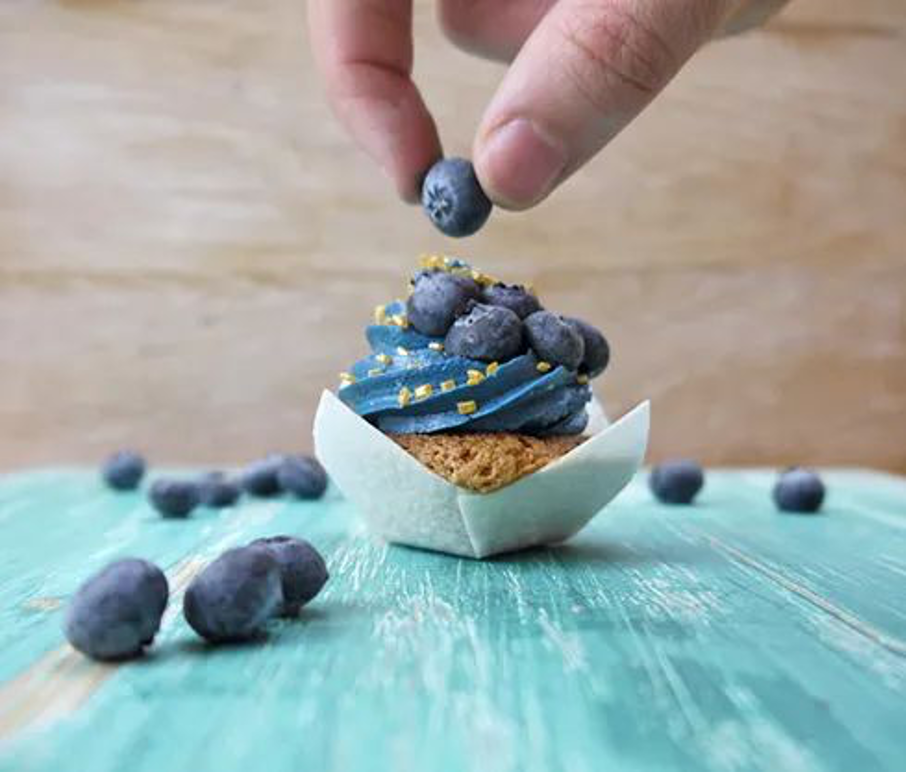 Do Eat : Eating food and packaging at the same time in Belgium (Europe)
Do Eat produces edible containers for snacks, appetisers, and sandwiches, as alternative single-use packaging. The items are gluten free and can be customised with edible-ink felts.
The Do Eat material is made from water and potato starch and is completely neutral in taste. The items are aesthetically designed for serving food – salty or sweet, hot or cold – at any catering events and for restaurants serving sandwiches and other items that are usually wrapped in paper or plastic.
The appetizer containers can be purchased online in three versions, named after their shape: the tulip, the lotus, and the boat. The snack packets can also be made with the Do Eat-yourself kit. Using a sponge and a bit of water, the containers can be shaped and decorated with edible-ink felts.
Plastic, paper, and more recently, wood, are common materials used to present and package food at events or takeaway restaurants. The end-of-life stage for these products depends completely on the situation but many find their way either into the trash or the environment.
The company estimates more than 300,000 of the snack wrappers have been consumed, helping to reduce waste from alternatives.
Find out more here :
http://www.doeat.com/