Let us start with a simple and an obvious fact, plastic takes approximately 1000 years to completely decompose. So, the first plastic ever produced in any factory around the world hasn't decompose yet. Almost, annually, 95 billion plastic bags are produced around the globe - which equates at 1.9 million plastic bags per minute. Different countries have different usage levels depending upon their needs.
让我们从一个简单而明显的事实开始:塑料大约需要1000年才能完全分解。所以,世界上任何一家工厂生产的第一个塑料都还没有腐烂。几乎每年全球生产的塑料袋数量达950亿个,相当于每分钟190万个塑料袋。不同的国家有不同的塑料使用水平,这取决于他们的需求。
Plastic is taking over the whole world, almost everything that we buy from the markets comes with plastic packaging are plastic bags. Scientists and statisticians predict that there will be more plastic in the oceans then the fish, yeah you read it right, more than the fish. Plastic is the largest source of ocean litter followed by cigarettes on the second place.
塑料正在席卷全球,几乎所有我们从市场买到的东西的包装都是塑料袋。科学家和统计学家预测海洋中塑料会比鱼更多,是了你没看错,比鱼还多。塑料是海洋垃圾的最大来源,其次是香烟。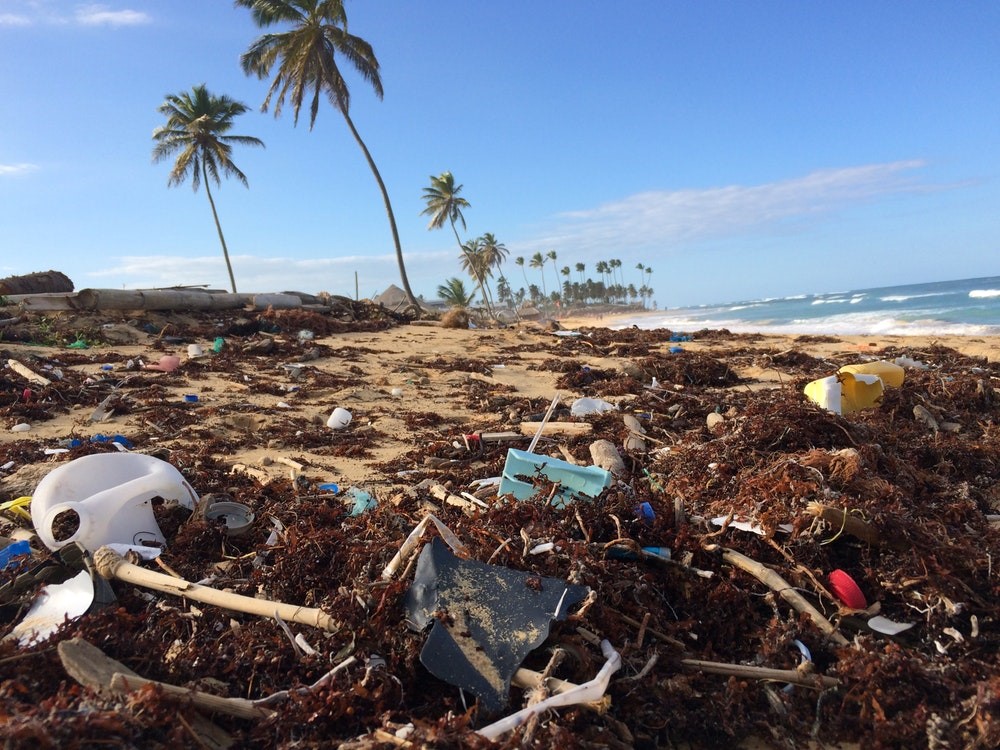 In 1957, first plastic sandwich bags were introduced and then in 1970s departmental stores started using plastic bags for packaging and in 1980s big supermarkets introduced plastic bags. Plastic bags were very cost effective as compared to other alternatives like cloth bags and paper bags. So, with a strong flux plastic took over the whole world, people started using and manufacturing plastic bags without knowing the consequences.
1957年,第一个塑料三明治袋被引进。20世纪70年代,百货公司开始使用塑料袋包装。20世纪80年代,大型超市推出塑料袋。塑料袋比其他的替代品,如布袋纸袋更划算。所以用强助熔剂的塑料占领了整个世界。人们开始使用和制造塑料袋而不知道后果。
Some decades later the problem came in front of the consumers which were mainly the humans. In an effort to reduce unnecessary waste, environmentalists and scientists started looking out for the alternatives. While, the scientists strived for the alternatives, environmental activists started awareness campaigns to tackle the problem. These problems were taken in front of politicians and lawmakers to handle the problem more genuinely and effectively. So this started a positive and constructive wave of struggle against plastic. Many countries and governments around the globe started banning plastic and other synthetic fibers which were very hard to naturally decompose. Below we have discussed some of the laws passed by the governments around the world.
几十年后,问题出现在主要是人类的消费者面前。为了减少不必要的浪费,环保主义者和科学家们开始寻找塑料替代品。然而,科学家们努力寻找替代方案。环保活动人士发起了环保意识运动来解决这个问题。这些问题是在政治家和立法者面前采取的,以更真诚和有效地处理这个问题。因此,这开始了一场积极的、建设性的反对塑料的浪潮。世界上许多国家和政府开始禁止塑料和其他合成纤维,这些纤维很难自然分解。下面我们讨论了世界各国政府通过的一些法律。
Plastic ban started in 1993 from Denmark where fees are charged for the use of plastic bags. This caused the use of plastic to drop by 62% very quickly.
1993年从丹麦开始执行塑料袋禁令。因为塑料袋的使用要收费,这导致塑料袋的使用迅速减少了62%。
Ireland was the second to follow this course which took concrete measures against plastic by passing "bag tax" in 2002. This law charged extra money on plastic bags. So, the shops and markets stopped giving plastic bags along with the groceries and other buy-ables. Due to which plastic use dropped by 90% in Ireland and in 2007 tax was increased to further tighten the grip on the neck of plastics and synthetic fibers.
爱尔兰是继2002年通过"塑料袋税"之后采取具体措施抵制塑料的第二个国家。这项法律对塑料袋征收额外费用。因此,商店和市场不再为商品或其他可买物品提供塑料袋。因此爱尔兰的塑料使用量下降了90%,而2007年的税收增加了,从而进一步收紧了塑料和合成纤维的颈部。
Over 95% of the birds and fish have plastics in their stomach which ultimately ends up in the stomach of humans. In order to protect the migrating Whales in Tasmania, Australia banned the plastic bags locally in 2003. Before the plastic bags ban, 7 billion plastic bags were used in Australia.
超过95%的鸟和鱼的胃里都有塑料,而它们的生命最终在人类的胃里终结。为了保护在塔斯马尼亚岛迁徙的鲸鱼,澳大利亚在2003年禁止了当地的塑料袋使用。在澳大利亚禁用塑料袋之前,有70亿个塑料袋被使用。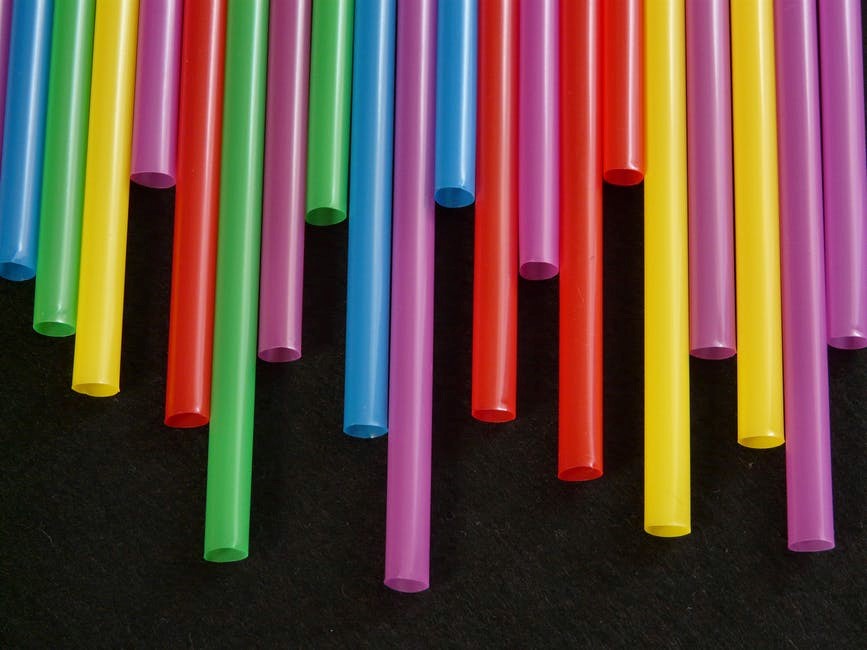 China, which is not best known for its environmental concerns, in fact, started the Limited use of plastic bags in 1990s, although this effort wasn't very successful. In 2008 prior to Beijing Olympics, China banned the thinnest plastics bags and charged extra for thicker ones. Sadly the compliance of this law is very low. But the bright side is that bag ban in China saved up to 1 million tons of oil.
中国并不以环境问题而闻名,事实上,它在1990年开始限制塑料袋的使用,尽管这一努力并不是很成功。在2008年北京奥运会之前,中国禁止了最薄的塑料袋,并对较厚的塑料袋收取额外费用。不幸的是,这项法律的遵守程度很低。但积极的一面是,中国的塑料袋禁令节省了多达100万吨的石油。
Seemingly, Rawanda's strategy to tackle this problem is the strictest one. The ban started in 2008, and passengers have to hand their plastic bags to the authorities before entering the country.
看起来,罗安达解决这个问题的策略是最严格的。这项禁令始于2008年,在进入该国之前,乘客必须把塑料袋交给当局。
San Francisco was the first US city to ban plastic in 2007. In 2014, San Francisco Board of supervisors passed an ordinance prohibiting the sale and manufacturing of plastic water bottles that contain less than 21 ounces of plastic.
旧金山是2007年美国第一个禁用塑料的州。在2014年,旧金山的监事会通过了一项法令,即在旧金山市出售和制造含有不到21盎司塑料的塑料水瓶。
Some South American countries like Chile, Argentina and Brazil only use biodegradable bags. In first Sao Paulo banned plastic bags 2012 but unfortunately took back this law.
一些南美国家,如智利、阿根廷和巴西,只使用可生物降解的袋子。一开始在2012年,圣保罗禁止使用塑料袋,但不幸的是,这条法律被取消了。
Kenya becomes the latest country to ban plastic bags with some very tough loss. The country has totally banned the manufacturing, importing and uses of plastic bags. The persons who do not comply with these laws have to face up to 4 million Kenyan shillings - which come equates to $38,000 or a 4 years' jail. Kenya has now joined the list of countries like Cameroon, Eritrea, Mauritania, Morocco and Bangladesh.
肯尼亚成为最新一个禁止使用塑料袋的国家,带来了一些不幸的损失。这个国家完全禁止制造、进口和使用塑料袋。那些不遵守这些法律的人必须面对高达400万肯尼亚先令——相当于38,000美元或4年的监禁。肯尼亚现在已经加入了喀麦隆、厄立特里亚、毛里塔尼亚、摩洛哥和孟加拉国等国的名单。
In 2018, France is the first country to ban plastic cups and plates to save environment. This new law will take effect from 2020. And no further plastic manufacturers and entrepreneurs will be allowed to build factories for plastic manufacturing.
2018年,法国成为第一个禁止塑料杯和盘子的国家,从而保存环境。这项新法律将于2020年生效。此外,也不会再有塑料制造企业和企业家来建造塑料制造工厂。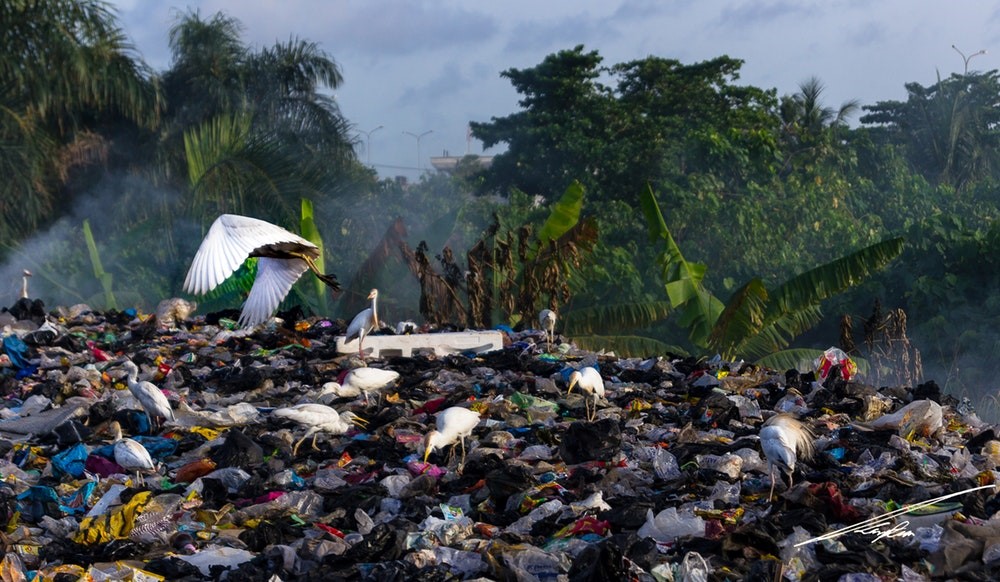 Different Countries have different reasons to ban plastic. For instance, Kenya is banning plastic to stop malaria. In Bangladesh, Cameroon and Philippines it is being done to avoid floods. In India, for protection of cow and in Mauritania for the protection of animals related to plastic ingestion.
不同的国家有不同的理由禁止使用塑料。例如,肯尼亚禁止使用塑料来阻止疟疾。在孟加拉国、喀麦隆和菲律宾,这是要采取措施避免洪水。在印度,这是为了保护奶牛。在毛利塔尼亚,禁止塑料可以保护与塑料摄食有关的动物。
Whatever the reasons, it doesn't make sense today to continue using so much disposable plastics when we know the environmental impacts and do have alternatives at our disposal. And even though we can all act at our own scale to reduce our plastic consumption, it's firstly the responsibility of any governments to start acting upon those issues.
不管原因是什么,当我们知道塑料对环境的影响,并有可供选择的替代品的时候,今天继续使用这么多的一次性塑料是没有意义的。尽管我们自己可以采取行动,减少塑料消费,但首先,任何政府都有责任对这些问题采取行动。
Want to adopt a more sustainable lifestyle and reduce your waste in a fun way? Take a look at Zero Waste Shanghai and Precious Plastic!
Related article: The Sea Cleaner: Removing Plastic Islands with a Sailing Boat 用一艘帆船清除塑料岛
Chinese version: Wei Yichen
To join the movement and receive our best stories directly in your inbox