For Feiy's Impact Series we are talking to entrepreneurs who pursue a path greater than just profit and strive to contribute to the greater good with their products and services.
Today we are meeting Nanou from Baluchon. Who with her social enterprise wants to help people live a zero waste lifestyle, by providing alternatives to the single use products that we use every day.
对于Feiy的新系列,我们想介绍的是一些不仅只为追求利润的企业家们,他们更追求并致力于通过其产品和服务为更大的利益做出贡献。
今天,我们Nanou 的Baluchon,她是一名致力于帮助人们能生活在一个"零浪费"环境的社会企业家,她的企业提供人们每天使用的一次性产品的替代产品来帮助人们慢慢达到一种"零浪费"的生活方式。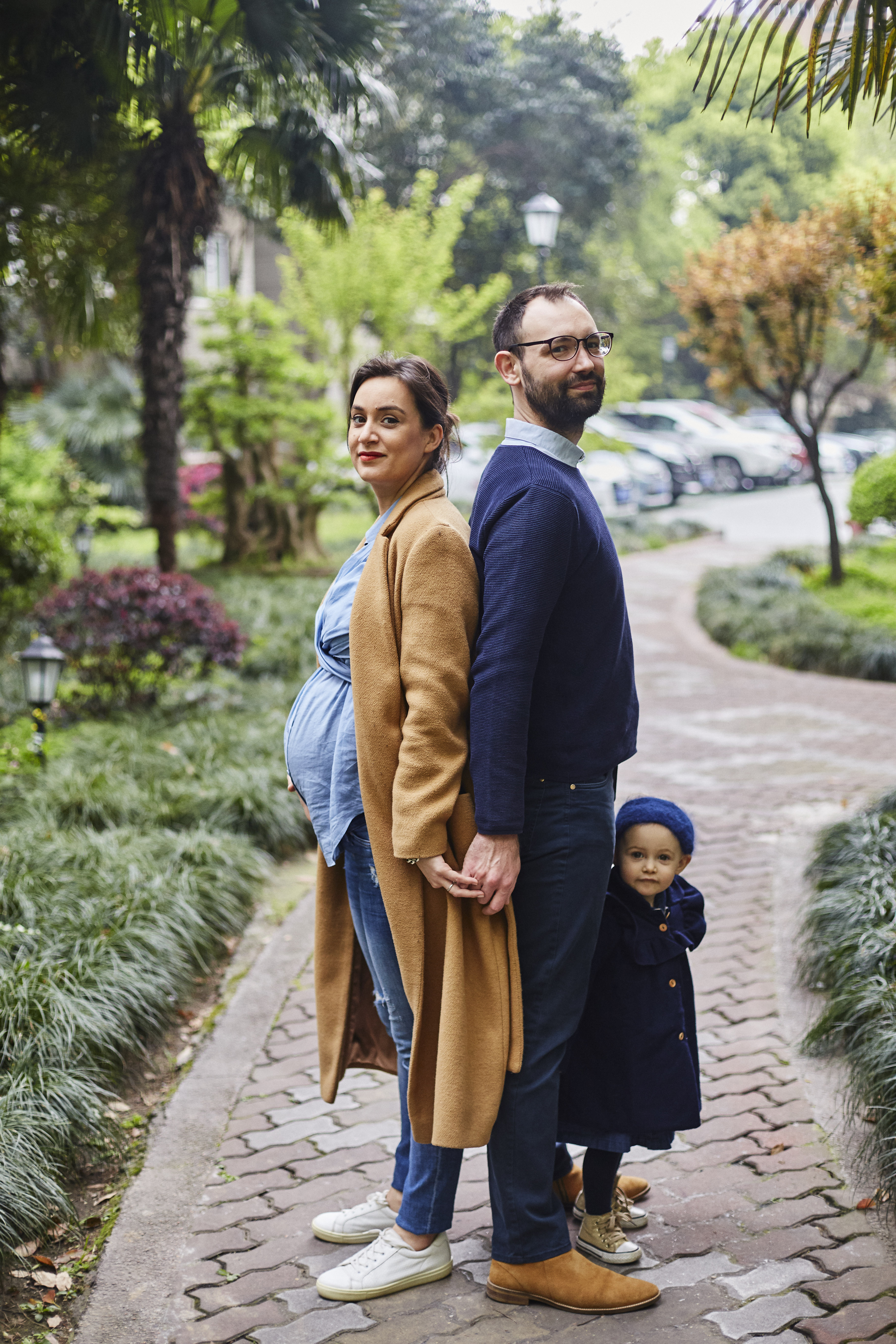 Can you introduce us to Baluchon? What's your company's why?
Baluchon is a "Made in Shanghai" brand I founded in December 2017, aiming at promoting a zero waste lifestyle by proposing trendy zero waste alternatives for people's homes. Starting with only a single product at the time, the reusable gift wraps, Baluchon quickly grew to propose more products like produce bags, netbags, make-up removal pads, beeswax food wraps. All of them washable and reusable, of course.
您可以介绍一下Baluchon吗?还有您的公司为何创立?
Baluchon是一个我在2017年12月创立的"上海制造"品牌,旨在透过提出新潮的零废弃替代品给家庭,来提倡零废弃的生活方式。当时只有从一个产品开始,就是可重复使用的礼品包装。 Baluchon迅速的发展,提出更多的产品,像是蔬果袋、网袋、卸妆棉、食物蜂蜡模。当然,这些都是可洗式而且可重复使用的。
What does "Baluchon" mean and where does it come from?
Baluchon means "bundle" in French, in reference to the Japanese art of wrapping cloth, the "furoshiki". Basically, every gift you make will come bundled in sustainable materials and love :)
"Baluchon" 是什么意思?它源自何处?
Baluchon在法语中的意思是「捆绑」,参考日本包装布的艺术-furoshiki。基本上,你制作的每一份礼物都会用可永续性的材料和爱包裹着。 : )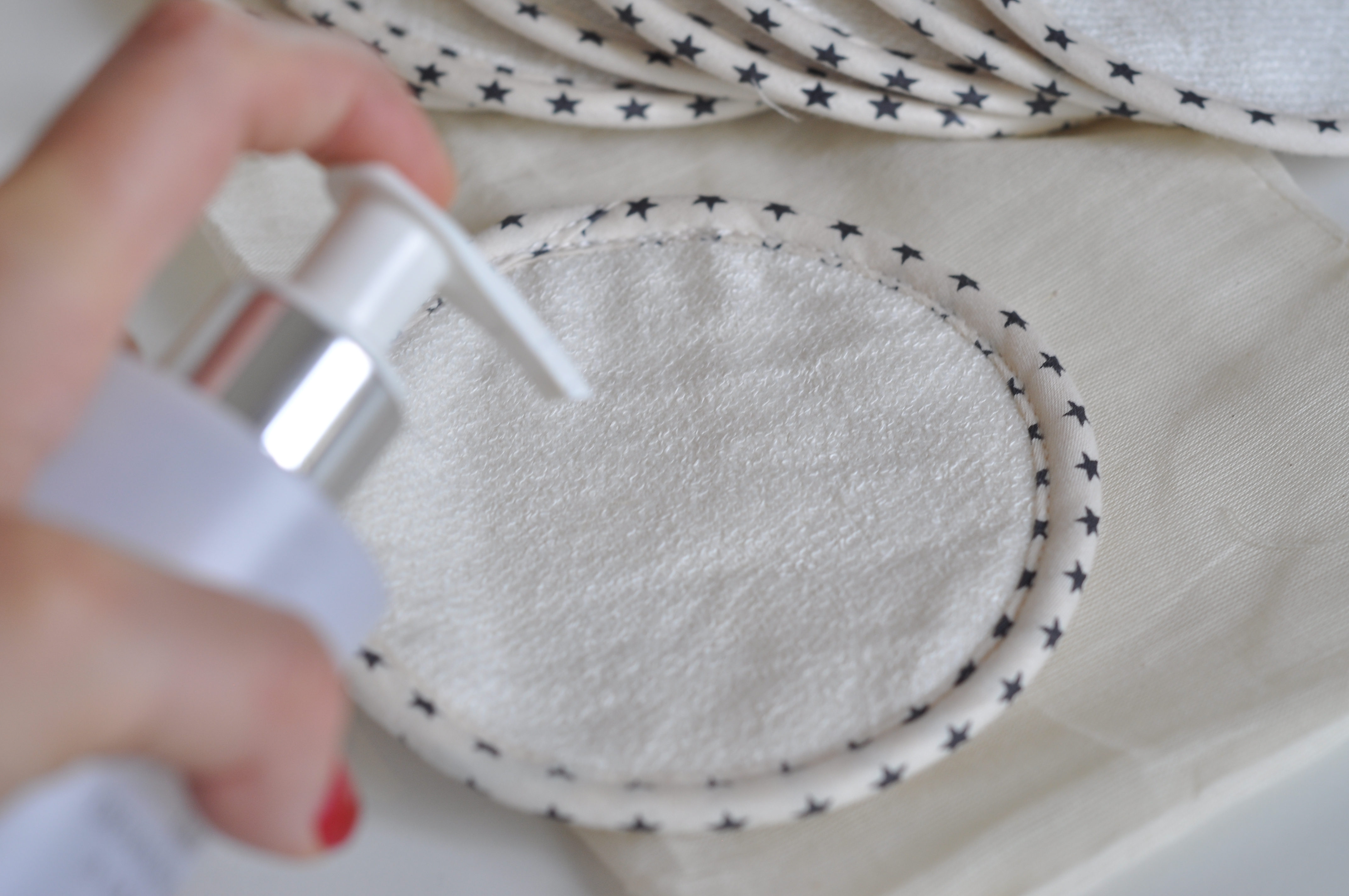 Can you give us concrete examples of the products and how people use it in their daily lives?
My aim with Baluchon is to replace the toxic, wasteful single-use items people use in their daily life. I am hoping to normalise the use of cloth as the convenient, green & cheap alternative to the current excessive use of disposable plastic, cotton & paper. For that, I designed a collection of five products, each replacing a disposable option, handmade piece by piece, in Shanghai.
My cloth gift wraps are beautiful pieces of fabric used to replace paper gift wrapping. My Panda pads are bamboo rounds making disposable cotton pads obsolete (for make-up removal). My Avoska bags and produce bags are cotton bags aiming at banning single-use plastic bags when grocery shopping. And, last but not least, my beeswax food wraps are wax-coated fabrics perfectly replacing plastic cling film or aluminum in the kitchen. They can be reused for months before they need to be freshened up or rewaxed (that, I do for free for all my clients, in the total zero waste spirit!).
您可以提供一个具体的产品例子给我们,以及人们是如何在日常生活中使用它们吗?
我对Baluchon的宗旨是取代人们在生活中使用的有毒、浪费的一次性使用物品。我希望将包装布普及化,来替代目前超用的抛弃式塑料、棉和纸,使其成为方便、环保和实惠的替代品。为此,我设计了五种一系列的产品,每样都取代抛弃式产品的选择,并且是在上海手工制作。
我的礼品包装布是用来取代礼品包装纸的漂亮织物。我的Panda垫像竹轮的圆,让一次式使用的棉花垫(卸妆棉)过时。而我的avoska网袋和蔬果袋旨在禁止在购物时使用一次性塑料袋的棉袋。最后,同要重要的是我的beeswax食物保鲜包装,他们是蜡涂层面料,完美的取代厨房的塑料或铝保鲜膜。它们可以重复使用好几个月,才需要再清洗一番或是重新上涂层。 (而我以完全零废弃的精神,免费为客户提供!)
What's your personal background, how and why did you decide to start this adventure?
My name is Nanou, and I am the founder of Baluchon zero waste supplies. I am a French mother of two, who has lived in Shanghai for 9 years. By day, I am an environmental engineer who specializes in contaminated land management, which means that I investigate & remediate industrial soil and groundwater in China. "By night", I'm an entrepreneur dedicated to letting the world know that zero waste can be trendy, accessible to all, and easy!
Like many things in Shanghai, everything for Baluchon happened very quickly, without me having any intention of starting a business! You see, Christmas for me has always been a very magical time. Come Christmas, you would find me buying all the fancy stuff, spending hours wrapping gifts one by one. That was me until I discovered the Japanese art of Furoshiki; beautiful folds and knots, made with cotton cloth instead of paper, that you can reuse for years. This was right before Christmas 2017, my daughter's first Christmas. It was the inspiration I needed to show her that magical holidays don't need to be wasteful ones. Sustainability can be a hard concept for adults to grasp, let alone children. She now wraps her gifts in cloth fabric, and I can't help but feel emotional (and proud!) every time I see her do it. When you have kids, incorporating eco-friendly practices into your family routine is key, and my products are designed to help people do just that.
您个人背景是什么?您为什么以及您是如何决定要开始这个冒险?
我是Nanou,Baluchon零废弃供应的创立者。我是一位在上海居住9年的法国人,是两个孩子的母亲。在白天,我是环境工程师,专攻于土地污染管理,这代表我调查并且修复在中国的工业土壤和地下水。而在夜晚,我是创业家,致力于让世界知道,零废弃可以很新潮,并且简单,而且所有人都合适!
如同在上海的很多事,Baluchon的一切发生的很快,但我没有打算创业!你看看,耶诞节对我来说一直是一个非常神奇的时刻。耶诞节的时候,你会看到我购买各式昂贵花俏的东西,花数个小时包装一个个礼物。直到我发现日本Furoshiki的艺术,美丽的折线和扭结,是用棉包装布而非包装纸,并且可以重复使用许多年。这正是2017年耶诞节前,我女儿的第一个耶诞节。这是我需要和她分享的灵感,来告诉她神奇的假期不需要是浪费的。永续性对成人来说可能是难以理解的概念,更不用说对儿童了。她现在用布织品来包装她的礼物,而每当我看到她这么做,我都感到好激动(而且自豪!)。当你有小孩时,将环保实践融入在家庭日常生活中是关键,而我的产品就是设计来帮助人们做到这一点。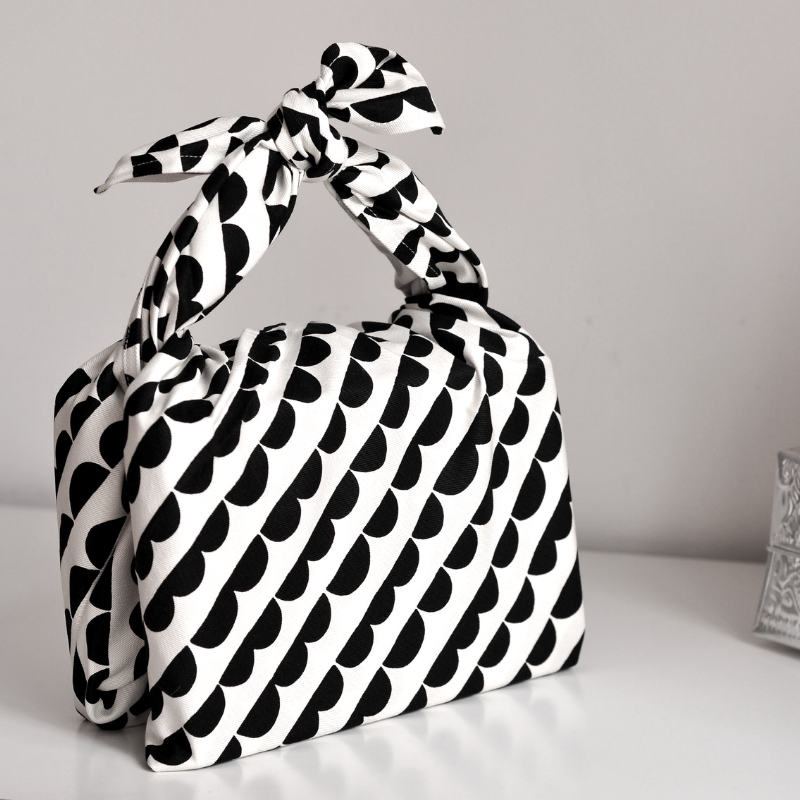 How is the eco lifestyle movement evolving in Shanghai and in China? Have you seen some evolutions/ changes since you've started, in consumer's expectations or engagement with your products?
China, and especially Shanghai, is a place like no other. Things here can go so quickly (for the better or for the worse), it's almost impossible for us (Europeans) to grasp. The green/sustainable movement is no exception. As of recent July 2019 Shanghai Domestic Sorting law is a current and telling example. Overnight, people all around Shanghai were expected to sort their waste into four (quite confusing for some!) categories, and failing to do so would get you fined at least 200RMB. This is something that could have never happened overnight in Europe. In 2018, China also decided to ban the importation of domestic waste from abroad, causing a trash crisis in the US. China has understood the importance of environmental protection and is stepping up its (green) game! Many families are now conscious of the impact their lifestyle has on the world, and are trying to go greener. I'm happy to see that Shanghai is ready for a change. People from many different communities are responding very positively to zero waste initiatives or brands like Baluchon.
中国上海的环保生活运动发展的怎么样了?自建立以来,您是否在消费者的期望,或对您的产品互动,看见了变化?
中国,尤其是上海,就一个与众不同的地方。这里的一切可以进行的很快(无论更好或更差),对我们(欧洲人)是几乎不可能去理解的。而绿色/永续性行动也不例外。 2019年7月的Shanghai Domestic Sorting law (上海市垃圾分类条例)是最近的一个例子。一夜之间,上海市的人民被要求要将垃圾分四类(对许多人来说很困惑!),违反者会被处以至少200人民币的罚锾。这是在欧洲一夜之间从未发生过的事情。在2018年,中国也决定禁止进口海外的家庭垃圾,导致美国的垃圾危机。中国已经意识到环境保护的重要性,并且正在加强其(绿化)比赛!很多家庭也意识到他们的生活方式对全世界的影响,并且努力绿化。我很高兴看到上海已经准备好改变。很多来自不同社群的人们对零废弃倡议或像是Baluchon等等的品牌,都给予非常肯定的反馈。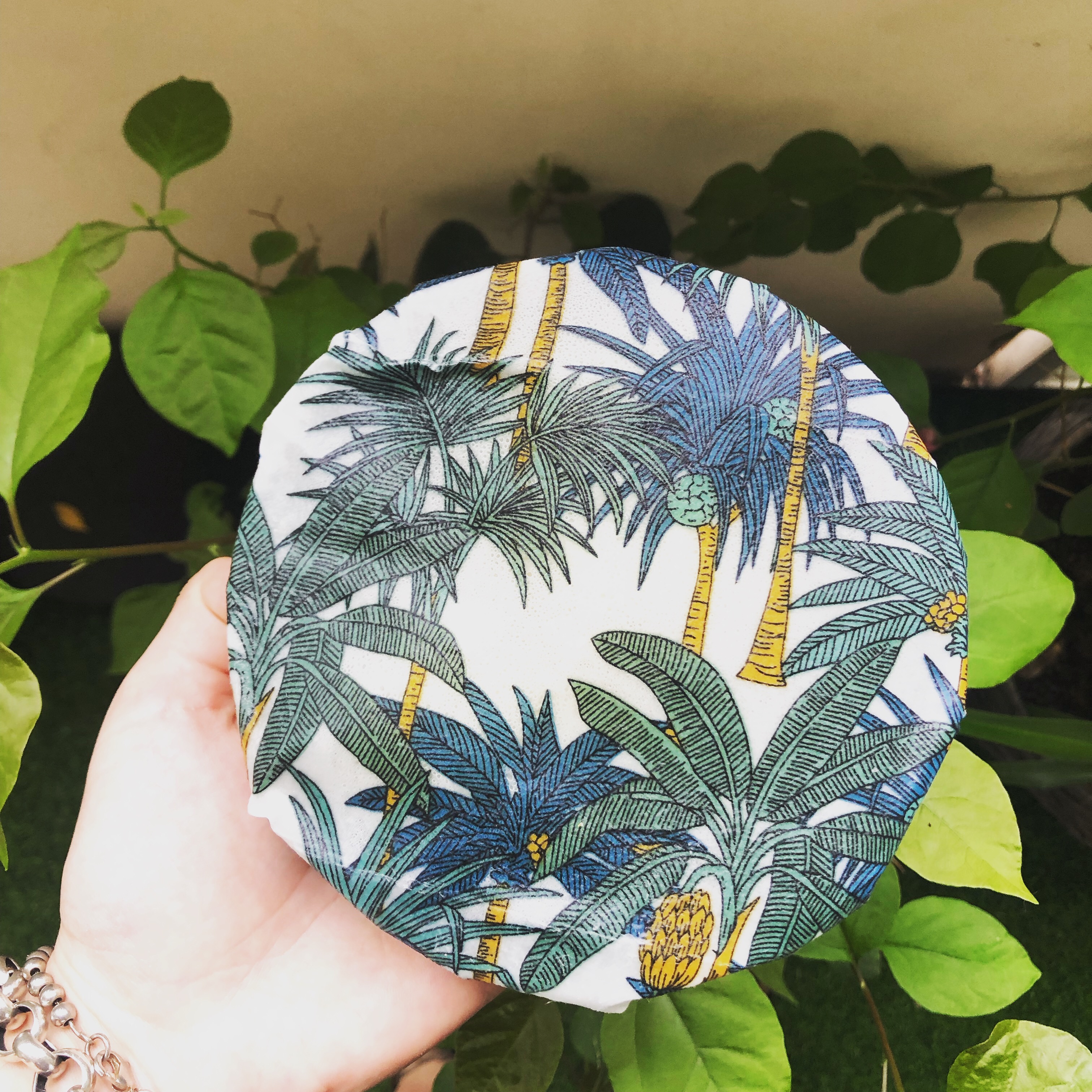 You have just co-started a Sustainable Club in Xintiandi with other sustainable brands, can you tell us a bit more about the goals and next steps of this project? And what about its slogan "Blue is the new green"?
The Sustainable Club in Xintiandi was a pop-up store that 10 Shanghai-based eco-friendly brands started together in May 2019, under the direction of UseDem, to promote sustainable lifestyle in Shanghai via events, workshops and conferences. The shop opening was a huge success, a who's who of the green shanghai scene :). Being located in Xintiandi, an area known for its luxurious boutiques and restaurants rather than for its green businesses was a total game changer, showing that commercial building management companies now consider sustainable brands like Baluchon bankable and worth investing in.
您刚与其他永续品牌在新天地共同创办了永续社团,您是否能与我们分享更多有关这个计画的目标以及后续的发展呢?还有Blue is the new green(蓝色是新的绿色)这一个标语。
在新天地的永续社团是由10个上海的环保品牌在2019年5月开始的快闪店。由UseDem执行,在上海藉由活动、工作坊和会议论坛,来提倡永续的生活方式。开幕非常的成功,一个绿色上海名人录的场景。 :)座落在新天地,以豪华精品店和餐厅闻名,而非绿色产业的地区,大大改变了形势。这代表了商业大楼管理公司认为,像Baluchon的永续发展品牌是可赚钱并值得投资。
What's the biggest challenge you have faced in your journey with Baluchon?
Being a green start-up in China can be very challenging. For the first year and a half, I single handedly managed all aspects of the business from home, be it production, supply chain, marketing, sales, order packaging, and even the farmers markets. At the time, my daughter was not even one yet, I could not have managed without the support of my husband, Guillaume, who has been nothing short of amazing. Not only did he support me at home, he also came with me to the farmers market on the weekends for a whole year, interacted with clients & took care of our daughter at the same time. He's an amazing man.
When I became pregnant with my second baby, I decided to hire a part-time intern to support the daily operations, and renting a studio to be able to produce out of my family home! Today, I'm still almost in charge of every aspect of the business, so it won't come as a surprise if I tell you that finding time is the most challenging thing for me. Between my daily job, my two kids, and Baluchon, things can get…let's say… difficult :) This is why I am on the lookout for a partner, willing to invest his/her time & heart in the Baluchon adventure with me!
Overall, I find the difficulties challenging and Shanghai is a perfect city to start a business. It is bustling with energy, businesses, activities & interesting people from around the globe, sharing ideas & offering their support.
您在Baluchon的旅程中,面临的最大挑战是什么?
在中国作为一个绿色新创非常具挑战。在第一年和一年半间,我单枪匹马在家里处理所有生意,无论是生产、供应链、营销、销售、订单包装,甚至是农夫市集。当时,我的女儿甚至不到1岁,而如果没有我先生Guillaume的支持,我可能无法做到。他一直都很棒。祂不仅仅在家时支持我,一整年的时间,他也在周末时跟我一起到农夫市集,和客户互动并同时照顾我们的女儿。他是一个了不起的人。
当我怀上第二胎时,我决定聘雇一名兼职实习生来协助日常营运,并且租下一间工作室,才可以在家之外生产产品!今天,我仍然负责所有的生意,所以如果我告诉你找到时间对我来说是最具挑战性的事情时,你就不会感到意外。在我日常工作、两个小孩和Baluchon之间,事情变的更…这么说好了…困难:)这就是我在寻找合作对象的原因,一个愿意付出他/她的时间和心力和我在Baluchon冒险!
整体来说,我发现这些困难充满挑战,而上海是创业的完美城市。它充满了来自世界的能量、企业、活动和有趣的人们,分享想法并给予支持。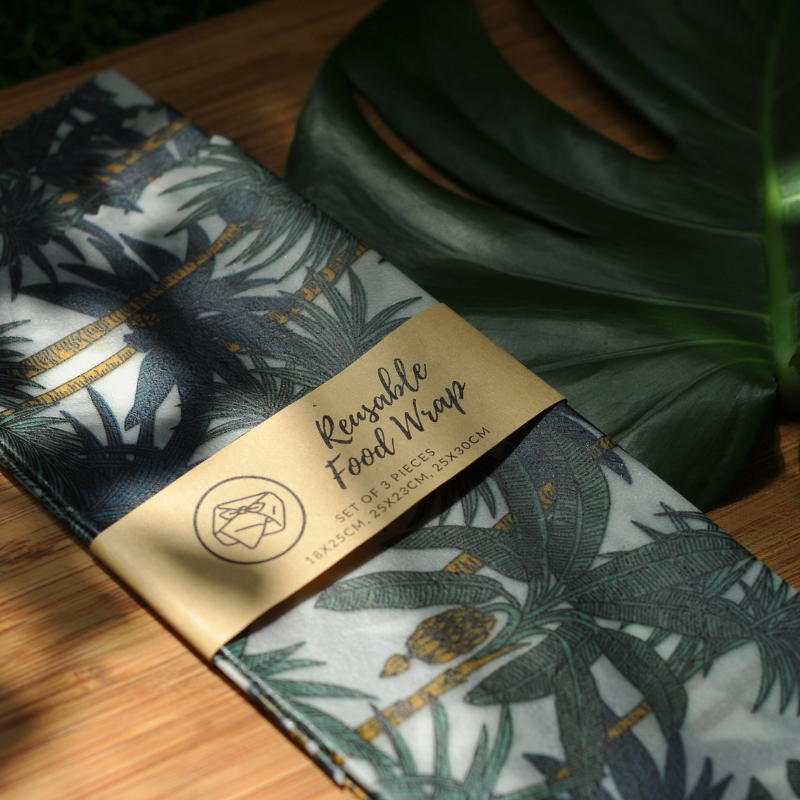 Where do you see Baluchon going in the next few years? Do you already have some exciting next steps in mind?
Baluchon is still a small almost home-based start-up for now, but I have great things in mind for the brand! I want to keep developing my products range, as well as extending to the Asian and European markets. I am looking for investors and partners, to develop Baluchon to its full potential. If you're willing to help me achieve my goals, do send me a note, by the way!
您看到Baluchon未来几年会在哪?您已经考虑过许多​​振奋人心的下一步吗?
Baluchon仍然是一个小型,而且几乎是以家庭为基础的新创公司,但我对品牌有绝佳的想法!我要持续开发我的产品项目,还有发展到亚洲和欧洲市场。我在寻找投资人和伙伴,来充分发挥Baluchon的潜力。对了!如果你愿意帮我一起达到目标,一定要发给我信息!
If you could wish for one thing that could help you have a greater impact tomorrow what would it be?
My biggest wish would be for countries to start banning single-use, disposable products made of plastic, so people would have no choice but to look for reusable alternatives. We somehow lost the reflex to "bring our own", be it a bag, a cup, a jar… Some people still believe going green is a "new" trend. I believe "going green" is just going back to basics. It takes no effort after all; most of the time, all we need to do is mimic the ways of our parents or grandparents.
如果你希望一件事,它可以协助您在明天能产生更大的影响,那会是什么?
我最大的希望是让国家开始禁止使用一次性、抛弃式用塑料制成的产品,这样人们就没有其他选择,只能寻找可重复使用的替代品。我们不知为何失去对「自备」的反应,无论是袋子、杯子、罐子…等等。许多人仍相信绿化是个新潮流,而我相信,「绿化」就是回到根本。毕竟它不费力,而且很多时候,我们只需要模仿我们父母或是祖父母。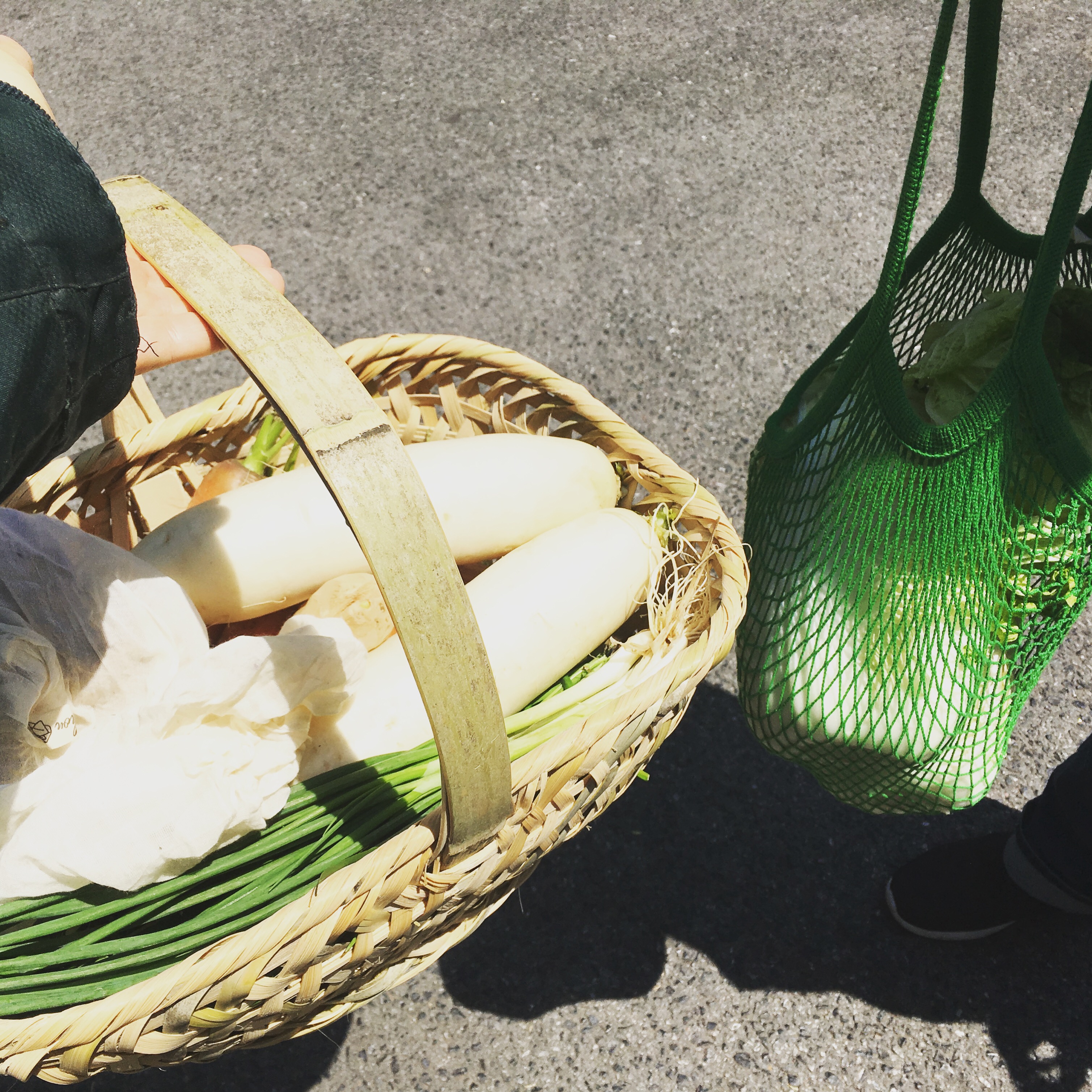 Which person or which project has been or is a great source of inspiration in your job or in your life?
My mom has always been an inspiration, for many many reasons. She would never call herself "green", and that is what is crucial; she simply believes all she does is "the norm". I realize that the way she brought us up, plus later my study of environmental sciences, are the reasons I am the anti-waste person I am now.
Growing up, my mother would reprimand us for leaving the TV on, or not turning off the lights when leaving a room. We did not have paper towels at home, we would simply wash and reuse our cloth ones most of the time. My mom would not be OK with any kind of food waste, she would find a way to cook food before it would go bad. She would also re-paint and re-design furniture so it wouldn't go to waste, yet it would feel like a change. Her house is very stylish, yet she very rarely buys a new piece of furniture. She finds ways to follow the trends while repurposing things she already owns, at home. She line dries even if she owns a dryer, and cold washes when hot washes are not necessary. Now that she is a grandmother, she is fighting the Christmas craze of buying dozens of (often plastic) toys to kids, and the fast fashion industry. She goes to the local farmers market in my hometown of Dieppe, France, every Saturday, with her own paper bags! No need to say she's now a big fan of Baluchon! People stop her at the fruit stand to ask her where her produce bags come from :).
There are some modern things that are just too convenient to let pass by. We can, however, re-condition ourselves to going back to basic practices, like my mom and her mom before that. "Going Green" is easy. It's just committing to make a couple of small changes in our own household. I hope I can be green inspiration to my kids the as my mom has been for me without realizing it :). Just imagine the difference it will make to our planet, if each household in the world made a commitment to go green in just one way.
在您的工作或生活中,哪个人或项目是您的好榜样以及灵感的重要来源?
由于许多原因,妈妈一直是我的灵感来源。很重要的是,她永远不会给自己的生活方式标上一个"绿色"的标签。她只是认为自己所做的就是"规范",是应该的。我意识到她抚养我们的方式,再加上后来对环境科学的研究,是我成为现在的反垃圾者的重要原因。
长大后,妈妈也会责备我们一直开着电视,或者在离开房间时不关灯。我们家里没有纸巾,大部分时间我们只会洗一下并重复使用我们的抹布。我妈妈尤其对食物的浪费非常不满意,她会在食物变质前想到烹饪食物的方式,以免浪费。
她的房子很精致,但她很少买新的家具。她会亲自粉刷和重新设计家具,以免浪费,但她的房子不会一尘不变,特别时尚。她找到了在家里重新利用自己已经拥有的东西的同时又追寻潮流的方法。即使拥有烘干机,她也不会频繁去使用它,不需要热洗时也可以将衣物冷洗。
现在,她已经成为了祖母,她正在与圣诞节的狂热作斗争,比如给孩子们买好几箱的塑料玩具或者从快时尚行业消费圣诞礼物。
每个星期六,她带着自己的纸袋去我家乡法国迪耶普的当地集市!不用说她现在是Baluchon的忠实粉丝!人们常常在水果摊上拦住她,问她的农产品包装袋来自哪里:)。
有些便利的东西是现代社会的产物,让我们觉得不能缺乏它们。但是,我们可以重新调整自己以恢复基础的、简单、环保的生活方式。例如我的妈妈和我的祖母。 "走向绿色"其实可以很容易,我们自己可以从家庭里的一些小改动开始,慢慢养成习惯。我希望我可以不刻意的对我的孩子们传达,就像我妈妈一直给予我的环保观念。试想一下,如果世界上每个家庭以一种方式实现绿色环保,这将对我们的地球产生巨大的改变。
Related articles
[Part 2] Robin Dell - imondi - Create Sustainable Change
Miao Wang - In Shark We Trust, From Swimwear To Conservation将鲨鱼保护带到主流文化是个创造性的冒险
To join the movement and receive our best stories directly in your inbox