Green Initiatives is launching in collaboration with Plastic Oceans and FINCH, 'Plastics Are Forever', an impact project that aims to raise awareness on, and eliminate single-use plastic items.
"Scientists predict that there may be more plastics in the ocean than fish by 2050," says an article in The Washington Post.
"Worldwide, we consume over a million plastic bottles every minute," according to an article in The Guardian.
"..around 50% of plastic is used just once and thrown away." according to Plastic Oceans.
"Every item of plastic ever produced still exists in our planet today," says a Greenpeace article.
With so much being said about the plastic waste problem globally:
Why are we still playing deaf to the eventual catastrophe of our oceans and our planet?
Why aren't corporations taking action to reduce disposable plastic use?
Why aren't governments creating policies to ban its production, sale and use?
And why do we consumers continue to take-away our food and beverages in single-use plastics with little regard to the waste we are creating, assuming someone will clean it up for us some day?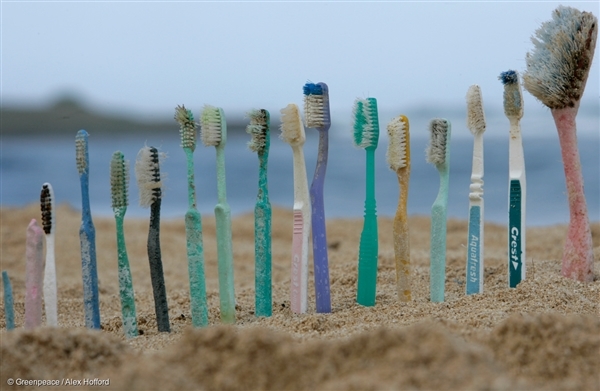 Green Initiatives, in conjunction with Plastic Oceans and FINCH, is launching 'Plastics Are Forever' in November 2017, a high-impact project that will educate young Shanghai citizens through to working professionals and corporate leaders about the toxic consequences of single-use plastic.
This is Green Initiatives third impact project, after the [WE] Project and RE:FORM, that focus on electronic waste and textile waste respectively.
Green Initiatives believes that part of the above problem is because we are extremely disconnected from the waste we produce. The project will combine field trips, clean up activities, film screenings, discussions and interactive workshops to develop empathy between participants and their environment, demonstrating to them its gradual degradation through unintended actions. The team will also keep track of various metrics to demonstrate to the community how their positive action has resulted in tangible positive impact.
Participating organizations will be able to purchase a unique educational package from the Plastic Oceans Foundation, including the original documentary, 'A Plastic Ocean' and full curriculum materials to facilitate a vigorous post-viewing discussion. Organizations may also request Green Initiatives to conduct workshops, clean-up activities and field trips to engage students/employees.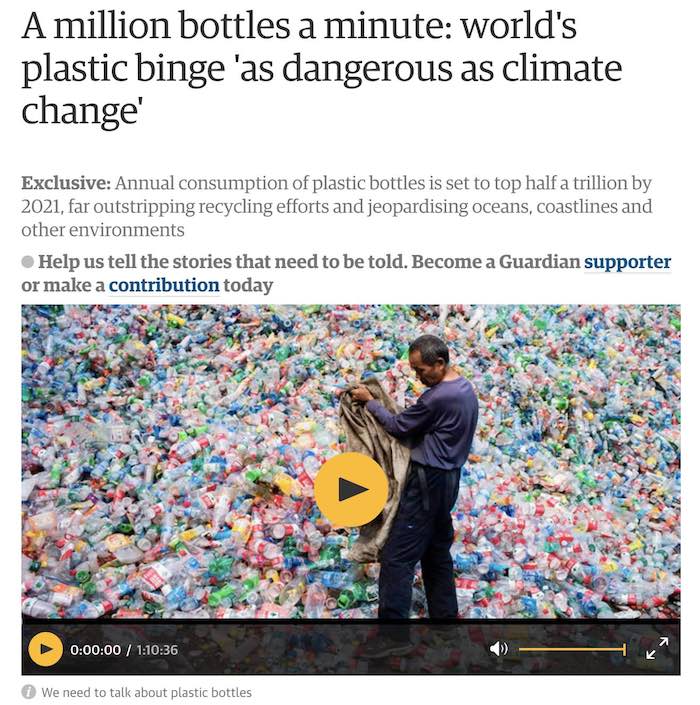 GI hopes that 'Plastics Are Forever', and the knowledge and understanding gained as a result of participation in the project can help us all rethink our plastic consumption. Reducing, in the case of single-use plastics, is currently the only rational solution. Recycling is an option, but needs to be done systematically and transparently, and there aren't yet enough systems in place in China.
In the mid 50's we were told that plastic was suitable for single use and could simply be thrown away. We now know that to be untrue yet we continue to treat it as such. Let us rethink our plastic consumption, change our habits, and ensure that Our Plastics Don't Last Forever!
Click here for more information about the project
Or contact Green Initiatives: info@greeninitiatives.cn / +86 135 2412 1424
About Green Initiatives
A non-profit organization that promotes awareness, facilitates actions, implements projects, and stimulates change toward sustainable models of growth and consumption.
绿色倡议是一个非盈利性的公益组织,旨在唤醒环保意识。绿色倡议积极开展环保行动,落实环保项目,以创造可持续且环保的发展模式和消费模式。
About Plastic Oceans Foundation
The Plastic Oceans Foundation is 501(c) US nonprofit that engages people of all ages, in all social situations, to understand the danger of continuing to perceive plastic to be disposable. They plan to tackle this issue, through an awareness campaign using film and media – their documentary feature film, A Plastic Ocean. They continue to spread the message of the film activating students through education, engaging with industries through entrepreneurship and partnering with global organizations actively changing their communities.
About FINCH
FINCH eco-swimwear launched in 2014 with the global eco-conscious traveler in mind. Founders Itee Soni and Heather Kaye have a combined 25 years of apparel design and manufacturing experience, and founded FINCH with print design and sustainability at the core of their DNA. The FINCH design and operations team are based in Shanghai, China.