Shari, Monte and Andrew are sharing with us the extraordinary journey of how they came together to revolutionize special education in Shanghai. A truly inspirational journey of entrepreneurs and changemakers that won't take no for an answer and pursue their dream to make a difference.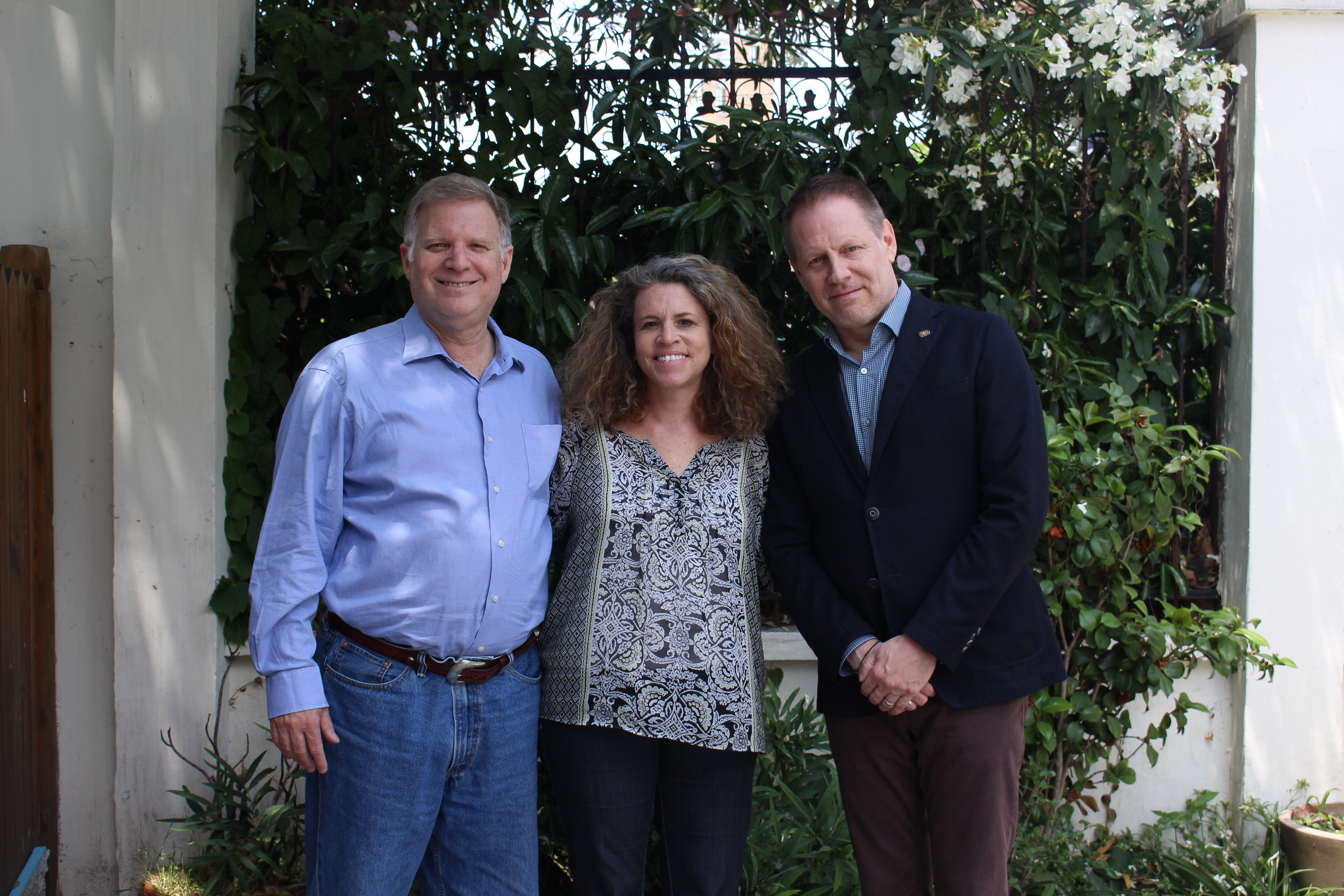 First could you explain to our readers, what does children with "special needs" is referring to?
首先,你能给我们的读者解释一下,"有特殊需要的孩子"是什么意思?它指的是什么,在儿童生活中意味着什么?
Monte: The term "special needs" refers to the extra help needed by a child to learn or develop. In the US, approximately 15% of all children in schools receive some special assistance. It covers a very broad range of needs including visual, hearing, cognitive, physical, developmental, emotional – actually too many to list here, each with its own special requirements or accommodations. All it implies is that the children either learn differently or need extra help in their daily activities.
Monte:"特殊"这个术语指的是一个孩子学习和发展需要的额外帮助。在美国,约15%的所有儿童在学校得到了一些特殊的帮助。这些需求覆盖的范围非常广泛,包括视觉、听力、发育生理、认知、情绪上的,不胜枚举,每个孩子都有它自己的特殊要求 。所有它意味着无论是孩子们学习方式各有不同,在平常的生活中需要额外的帮助。
Andrew: When we meet a child, we do our best to learn about what is happening in that specific child's world and try to identify areas where we can help that child achieve their goals. Some kids, more than others, need some extra, special help to reach certain achievements. These children are very welcome at ELG and we are built to help them.
Andrew:当我们遇到一个孩子时,我们都尽最大努力了解这个孩子内心的所思所想,并试图找出我们可以帮助孩子实现目标的方式。有些孩子,比其他孩子更需要一些额外的特殊帮助来取得一定的成就。这些孩子都在ELG很受欢迎,因为我们成立的目的就是去帮助他们。
How long have been in China and how did you first become aware of the lack of support for children with special needs?
你在中国待多久了?你是如何第一次意识到有特需的儿童缺乏支持?
Monte: We've been in China since 2003.
Monte:我们2003年第一次来中国。
Shari: I'm a speech-language pathologist with a PhD in speech-language disorders, with her specialties being in autism and learning disabilities. We came to China for Monte's work and I started consulting in international schools. At the time, I was the only international resource in special education, and I saw a total lack of services in the international schools. I also did volunteer work at a Chinese hospital training doctors on how to diagnose autism but I realized (back then) there weren't any services for these children. Each experience where a family had to leave China made me incredibly sad but also determined to make a difference.
Shari:我是一个研究语言障碍的博士,也是语言病理学家,专业是自闭症和学习障碍。为了Monte,我们来到中国工作,我开始在国际学校做咨询。当时,我是特殊教育中唯一的国际资源,我看到国际学校的服务完全不足。我也在一家中国医院做志愿者工作,培训医生如何诊断自闭症,但我当时意识到没有为这些孩子得到任何服务。每次发生一家人不得不离开中国去寻求帮助,都令我非常伤心但也立志有所作为。
Andrew: I've been in China for 28 years. When you do not have children and most of your friends do not have children, children's issues are not really on your radar. When I was beginning my family, I met Shari and she is the one who showed me the condition of special education in Shanghai and parts of China.
Andrew: 我已经在中国28年了。当你没有孩子,你的大多数朋友没有孩子的时候,在孩子的问题上你不会想太多。但当我建立了我的家庭,我遇到了Shari,她给介绍了上海和中国部分地区特殊教育的情况。
From this finding, how did you decide to take a step further by creating your own special education center?
从这一发现,你是如何决定进一步建立自己的特殊教育中心?

Monte: Shari would come home every night with a new story about a child not getting services, always ending her story with, "Somebody should really do something." After a year or two of hearing this, I thought "Why not us?". With Shari's background in education and my organizational background we thought this would make the perfect partnership. That's how the idea of ELG was started. We quickly realized we didn't know how to get started in China, so Andrew Hill joined the effort.
Monte:Shari会每天晚上回家都会告诉我一个新的故事,总是关于一个无法得到帮助的孩子,故事的结束,她都会说"总有人真的应该做点什么"。听到这些故事一两年后,我想"为什么不是我们呢?"Shari的教育背景和我的组织背景,我们认为这将是很完美的伙伴关系。我们从那时候开始筹划ELG。我们很快意识到我们不知道如何在中国开始这一计划,所以Andrew Hill加入了我们。
Andrew: After I heard Shari's story, I sat down with Monte and asked what I could do to help. It turned out that Monte and Shari really needed a Chinese literate partner so I decided to join the team filling this need.
Andrew:我听说Shari的故事后,我问Monte说,我能帮上什么忙呢。后来发现,Monte和Shari真的需要一个懂中文的合伙人,所以我决定加入团队,填补这方面的需要。
Monte: Shari started by working on the development of the programs while Andrew and I focused on the organizational side of getting licenses. Andrew and I went to hundreds of meetings where people either said "impossible" or asked us to pay for guanxi. We refused to accept "impossible" and finally found the right person who helped us get a license because she saw we were trying to do something good.
Monte:Shari专注于开发这些项目,而Andrew和我专注于获得组织的许可 。那时候Andrew和我去了数百次会议,人们都说"不可能"或让我们"找关系"。我们拒绝接受"不可能",最终找到了帮助我们获得许可证的合适人选,因为她看到我们正在努力做好事。
What type of programs do you create and provide to the children to deal with this lack of support in special education?
你们为孩子们提供什么样的课程来解决这种特殊教育中缺乏支持的问题?
Shari: Our programs do so much more now than just special education. We work with parents, consult to schools, offer counseling, and support for community organizations. We have a full-time center for children who cannot get their needs met in international or local schools., as well as an international and multidisciplinary team of 25 specialists, who go out to schools to consult and provide on-campus services. We also support our sister NGO, Xiersen, whose mission is to improve special education in China. Being a very community-minded group of people, we participate in and support groups like Health Executive Group (HEG) (health care management in China), Lifeline Shanghai (the crisis intervention hotline), REACH (a community effort to focus on domestic violence). We also run free trainings for professionals and parents. Outside of ELG, our staff do so many more community-oriented activities, for instance, Andrew was just past president of the Shanghai Rotary Club.
Shari:我们的课程比现在的特殊教育要多得多。我们与父母一起工作,为学校提供咨询并支持社区组织。我们有一个全职的儿童中心,为无法从国际或当地学校得到足够帮助的孩子提供帮助,我们还有一个由25名专家组成的国际多学科小组,他们去学校咨询并提供校园服务。我们也支持我们的姐妹非政府组织,Xiersen,他们的使命是改善中国的特殊教育。作为一个非常有社区意识的群体,我们参与并支持诸如卫生行政小组(HEG)(中国的医疗保健管理),上海生命线(Lifeline Shanghai)(危机干预热线),REACH(致力于解决家庭暴力)。我们还为职场人士和家长开展免费培训。在ELG之外,我们的员工还做许多社区活动,例如Andrew就是上海扶轮社的主席。
What is the situation of children with special needs in China when they are not taken in charge by a dedicated organisation like ELG? What is the general mindset related to mental heath diseases?
中国有特殊需要的儿童,如果没有像你这样的组织负责,那么情况会如何呢?一般人对精神疾病有关的看法是什么?
Monte: The situation in China is quickly improving with all kinds of new centers and government efforts. There is a long way to go, like everywhere in the world, but there are many more services that exist, many more options for families, and we hope we can help support and train those centers too. We want ELG to be a model program for best practices where others can learn from us and Xiersen has a goal to train paraprofessionals who can support families, schools and programs because there is a huge shortage of trained workers, especially in autism.
Monte:随着各种研究中心的涌现和政府的努力,这一情况正在迅速改善。就像世界上任何其他一个地方一样,改善这个局面还有很长的路要走,但是我们已经有了许多的服务,给家庭提供了许多选择,我们也希望我们能够帮助和培训现在的机构。我们希望ELG能成为其他人可以从中学习到的典范,Xiersen的目标是培养能够帮助家庭和学校的专家,因为现在有专业培训的人才十分短缺,尤其是自闭症方面。
Andrew: China has had so many things to modernize and change over the last 30 years. The government has done amazing things, but there is still a lot of work to do. When we started ELG in 2005, very few people in the government had heard of special education. I am happy to say that this has changed and there is a very positive response from the government to improve the condition of special education in China.
Andrew:在过去的30年里,中国有很多方面都已经现代化并发生了改变。政府完成了了不起的成就,但仍然有很多工作要做。 2005年创建ELG时,政府里很少有人听说过特殊教育。我很高兴地说,这一切已经发生了变化,政府对改善中国特殊教育状况的反应非常积极。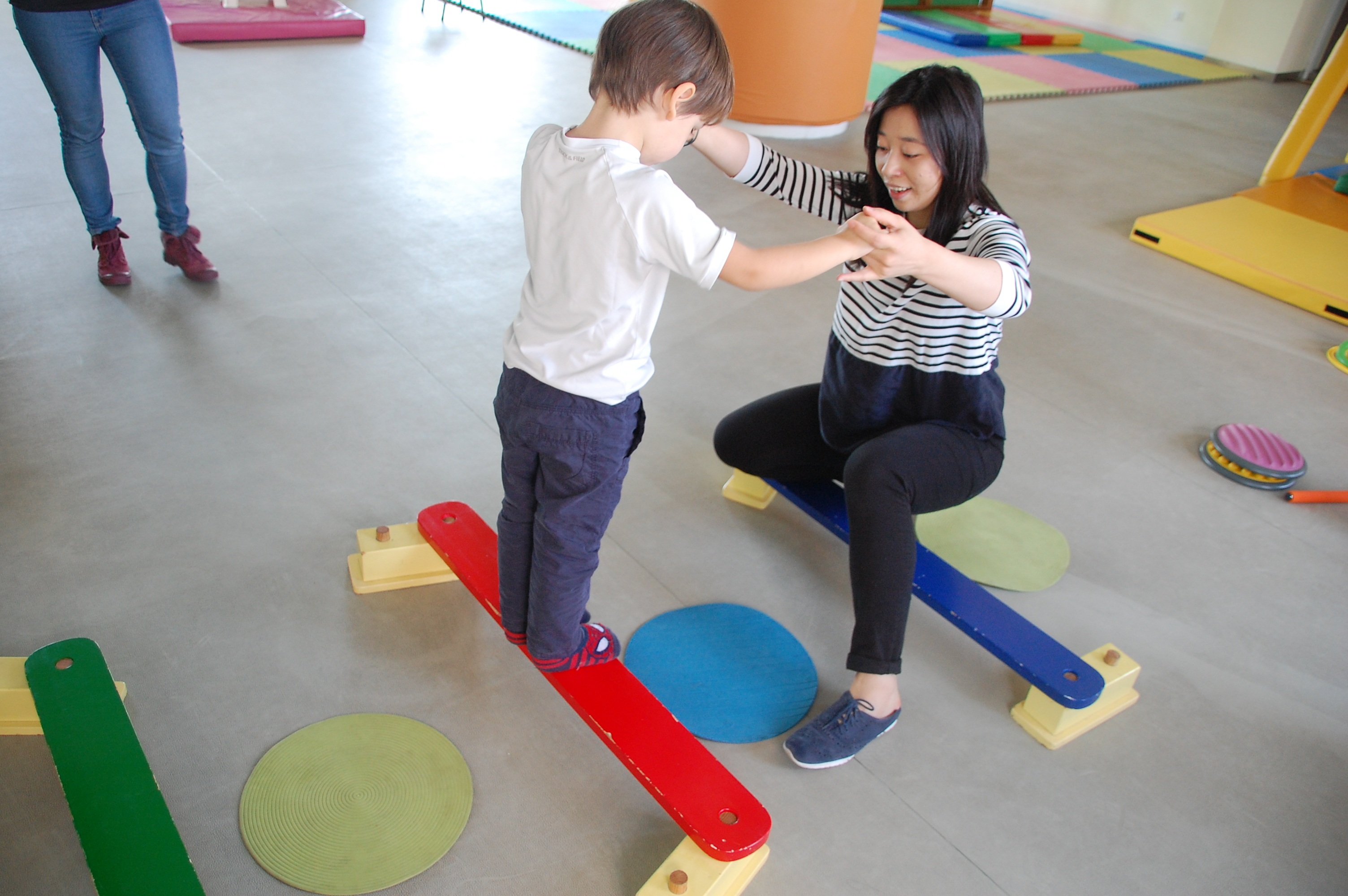 In more than 10 years of existence what has been the key achievements that led you where you are now?
在十多年的实践中,促使你达到目前成就的关键原因是什么?
Shari: The first thing that came to mind is people, people, people. We have a great team of specialists from around the world and a great team of support staff. Everything we do is aimed at improving outcomes for children and families. We aren't perfect but we think we provide a great atmosphere for our staff to grow, contribute, and feel part of our overall goals. Our staff comes from over 15 counties, which makes for an exciting work environment and we work in a multi-disciplinary methodology, which we are finding out is very unique around the world. All our support staff from professionals, office staff, ayis, and drivers all play important roles in supporting children.
Shari:首先想到的是人和,我们拥有来自世界各地的优秀专家团队和一支优秀的人才队伍。我们所做的一切都是为了改善儿童和家庭。我们并不完美,但我们认为我们为员工提供了一个良好的氛围,让他们成长,贡献并让他们感受到成为我们目标的一部分。我们的员工来自超过15个国家,这为我们创造了一个创造性的工作环境,我们采用了独特的跨学科方法。 我们所有的专业人员,办公室的工作人员,阿姨们和司机的后勤保障都在帮助儿童方面发挥了重要作用。
10 years is a lot of experience in the quite young sector of social entrepreneurship in China. If you take a look back, what are your insights on the evolution of the social entrepreneurship ecosystem in Shanghai since you've started?
10年来,你肯定在中国这个年轻的社会工作的创业领域获得很多经验。回头看,你对上海社会工作的创业环境发展的看法如何?
Monte: When we started, I don't remember anyone else talking about social entrepreneurship but I had been immersed in this idea at the Stanford Graduate School of Business where I did my MBA. Nowadays, everyone wants to be a social entrepreneur, it seems! Companies have embraced corporate social responsibility and companies are going more green, we hope. I think there is much more awareness of these ideas and that we can make changes through both non-profit and profit businesses.
Monte:当我们开始时,我不记得有任何人谈论社会创业家精神,但我一直沉浸在斯坦福大学商学院的这个想法中,我在那里读了工商管理硕士学位。如今,每个人都想成为一名社会创业家。公司已经承担了公司的社会责任, 正在变得更加环保。我认为现在人们对这些想法有了更多的认识,我们可以通过非营利和营利性的业务来改变我们的社会。
As a social enterprise, how do you use your business model to maximize your positive impact?
作为一个社会企业,您如何利用自己的商业模式来扩大您的积极影响?
Monte: One of the biggest challenges is staying focused. There are so many things we could be doing in Shanghai and around China, but it is impossible to have all the resources to help everyone. We have to be sustainable so we can hire people and so we can grow, otherwise we are nothing. So we look for opportunities to help, for example, we help support Xiersen, a Chinese NGO, to provide training services; we offer free community trainings and professional development days; and many of our staff volunteer at local agencies. We invite other agencies to learn what we are doing so they can apply it in their own settings. For example, one year we had four orphanage workers spend the summer learning what we do, and then they were able to apply the concepts for their children.
Monte:最大的挑战之一是保持专注。我们可以在上海和中国各地做很多事情,但是不可能用全部的资源去帮助每个人。我们必须是可持续的,使得我们可以雇人,可以成长,否则我们什么都不是。所以我们寻求机会去帮助他人,例如,我们帮助中国的非政府组织Xiersen提供培训服务;我们提供免费的社区培训和举办专业发展日。我们的许多工作人员都在当地机构当志愿者。我们邀请其他机构了解我们正在做什么,以便他们可以将其应用于自己的实践中。例如,有一年我们有四个来自孤儿院的工作人员在暑假里学习了我们所做的事情,然后他们能够将这些概念应用到他们的孩子身上。
Andrew: We wanted to change the general mentality of how China was going to develop its special education field by bringing the overseas talent to the market. Too often people left China looking for services that did not exist here or would fly experts in for a few days, which never really has the impact people are looking for. With our ELG specialists seeing over thousands of clients over the years, we know that this is creating a solid foundation for China's future.
Andrew:我们想通过把海外人才推向市场,来改变中国发展特殊教育领域的总体思路。人们经常到国外去寻找这里没有的服务,或者让专家来待几天,而这些专家事实上并没有到人们的期望。我们的ELG专家多年来接待了成千上万的客户,我们知道这为中国的未来奠定了坚实的基础。
What are the next steps you would like to achieve in terms of impact? Do you have a "dream" project to go even further in bringing positive value for the children that need your services?
在影响方面,你希望实现的下一步是什么?为那些需要你帮助的孩子,你有什么梦想吗?
Monte: That is a great question, because we are always balancing the day-to-day challenges with our dreams. I would say Shari is our main dreamer who wants to open innovative pre-school programs, work in the rural areas of China, conduct innovative research, train parents, etc. She has a million dreams, while I want to keep the program steady and growing year over year. We balance each other out nicely!
Monte:这是一个很好的问题,因为我们总是在日常的挑战和梦想权衡。我觉得,Shari是我们的主要的创想者,她在中国农村地区开设创新的学前教育项目,开展创新性研究,教育家长。她负责畅想,而我负责保持我们项目的稳定并逐年增长。我们能很好地平衡彼此!
Xiersen is our dream project. Helping support an NGO was one of our goals from the beginning but it was nearly impossible (there's that word again). Through contacts Andrew had developed at Rotary he was able to stay aware of the changing regulations, and when the time opened up, he worked with a group of Chinese professionals, business people, and supporters to get Xiersen registered. We hope it can make a big impact in resources for special education in China.
Xiersen就是我们理想的项目。从襁褓里就支持一个非政府组织是我们的目标之一,这几乎是不可能的。通过许多的接触,Andrew能清楚地了解法规的变化,他通过一些国内专家、商界的支持,帮助Xiersen取得执照。我们希望它能在中国特殊教育领域有很大的影响。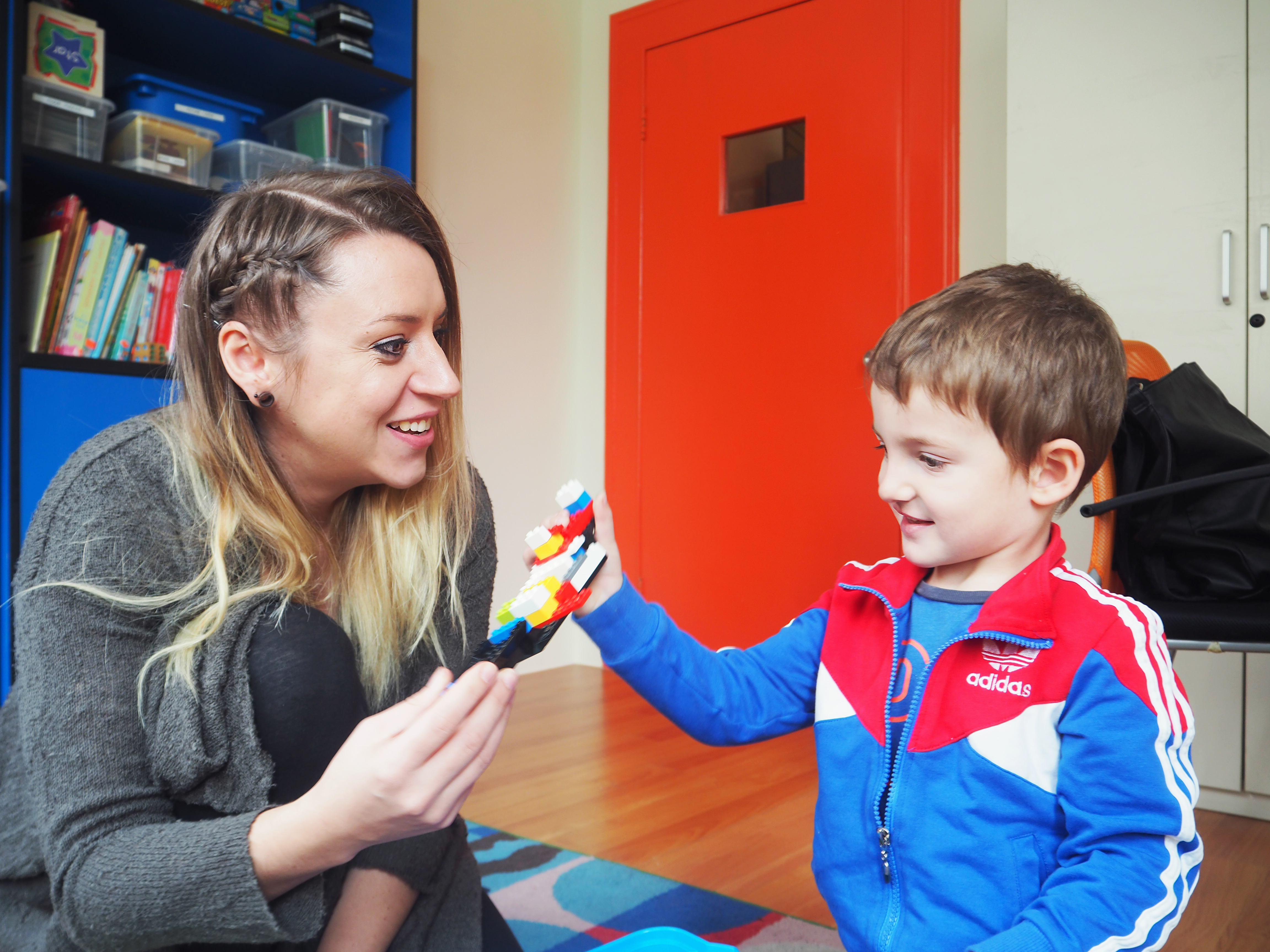 What makes you optimistic and keeps you going every day?
是什么让你乐观并让你每天都坚持下去?
Shari: Monte and I both think we have the greatest jobs in the world. I get to work with children on a day-to-day basis and work with our wonderful staff, and I get to see first-hand all the progress the children make.
Shari:Monte和我都认为,我们做着世界上最伟大的工作。我每天都和孩子们一起工作,与我们优秀的员工一起工作,我可以亲眼目睹孩子们所取得的一切进步。
Monte: I don't work closely with the children but I am surrounded by them every day. Nothing makes me feel better or more optimistic than when we receive a thank you note from a parent telling us how much we have helped their child and family. How many MBAs do you know that have literally received a note from a parent saying, "You saved our lives." That will keep me going for years!
Monte:尽管我不和孩子们在一起,但我每天都被他们包围着。当我们收到父母的感谢信,告诉我们对孩子和家人的帮助有多大时,没有什么比这更让我感到高兴或乐观的了。有多少MBA能收到写着"你救了我们的命"的信呢?这将使我坚持很多年!
Andrew: When I see our experts with the children or parents, I know that there is change happening in front of me and it gives me strength and hope for reaching all the families that need our support.
Andrew:当我看到我们的专家和孩子或父母在一起时,我知道在我面前发生了许多可喜的变化,它给了我力量和希望去满足所有需要我们帮助的家庭。
What project or who has been the greatest source of inspiration in your life?
什么项目或谁是你生命中最大的灵感来源?
Monte: I don't think there is one project or person that I can point to. Hearing stories of other social innovators, meeting families that struggle every day, having access to stories from around the world all provide inspiration. There are millions of people who everyday impact their world in small and big ways. I take my inspiration from hearing the stories of everyday people, not the "famous" people.
Monte:我不认为这是一个特定的项目或人 。听到其他社会创新者的故事,帮助那些艰难生活的家庭,有机会从世界各地的故事都找到灵感。每天都有数以百万计的人以各种方式影响他们的世界。我从听日常人的故事,而不是"名人"的故事中获得灵感。
Thank you Monte, Shari and Andrew.
Sharing is Caring
----
To receive our best stories directly in your inbox