As the globe's population continues to increase, so is the volume of plastic pollution that people produce. Current customs and lifestyles demand easily disposable items, such as tin cans or bottles of cold drinks and water, but the stockpiling of these items has caused to increase the bulks of plastic pollution around the globe. Plastic is composed of many harmful pollutants, it can effect harmfully to the environment in the form of air, water and land pollution.
随着全球人口的不断增加,人们生活所带来的塑料污染也在不断增加。日前人们生活习惯和生活方式都需要容易处理的一次性物品,如锡罐或瓶装冷饮和水。但是这些物品的储存堆积导致了全球范围内塑料污染的增加。塑料是由许多有害的污染物组成的,它对于空气、水和土地的污染都是塑料对环境有害影响的表现。
The problem with Plastic Pollution
塑料污染所带来的问题
Plastic is an omnipresent in packaging for edibles, toys and in every type of item in between. Despite doing and carrying out remarkable recycling labor; plastic cannot—as opposed to aluminum and glass—be recycled constantly. Plastic is also ill-famed as it is hard to decompose, it takes between 500 and 1,000 years (depending upon the nature of plastic) for plastic to decompose properly.
As much as 12.7m metric tons of plastic goes into oceans annually. More than 90% of plastic waste goes into the oceans and rivers. And near about, 70% of that waste is produced by food and cold drink packaging. According to World Economic Forum, there would be more plastic in water than fish. Every plastic ever made still exists and turns into micro and nano plastics, sea animals mistaken plastic waste as food. Around one in six fish is contaminated with plastic particles. Micro-plastics are killing fish before they even reach their reproductive age.
Carbon usually, it's produced from oil, a fossil fuel byproduct which is harmful for the environment. Moreover, many types of plastics aren't biodegradable. And although some plastics can be recycled, most can't (either because aren't recyclable or because its nor done). For example, 25% percent of the more than (3.2 billion KGs) of discarded PVC is recycled annually in the U.S., and PVC is one of the world's widely used plastics.
塑料是无所不在的,使用于包装食品,玩具和各种类型的物品。尽管进行了大量的回收工作;与铝和玻璃相反,塑料不能经常回收。塑料的恶名也源于它很难分解,需要500到1000年的时间(取决于塑料的性质)以使塑料能够适当分解。
每年有多达1270万吨塑料流入海洋, 超过90%的塑料垃圾流入海洋和河流。大约70%的废物是由食品和冷饮包装产生的。根据世界经济论坛(World Economic Forum)的数据,江河湖海中的塑料比鱼多。每一种塑料制品依然存在,并转化成微型和纳米塑料。海洋动物把塑料垃圾误认为是食物,六分之一的鱼被塑料微粒污染。微塑料在鱼类达到生育年龄之前就开始残害它们。
碳通常是从石油中炼制的,它是一种对环境有害的化石燃料副产品。此外,许多种类的塑料都不能生物降解。尽管一些塑料可以回收,大多数是不能回收的(因为不能回收利用,或者因为它没有被回收)。举例来说,美国每年回收的废弃聚氯乙烯(PVC)(32亿公斤)中的25%都是回收的。聚氯乙烯是世界上广泛使用的塑料之一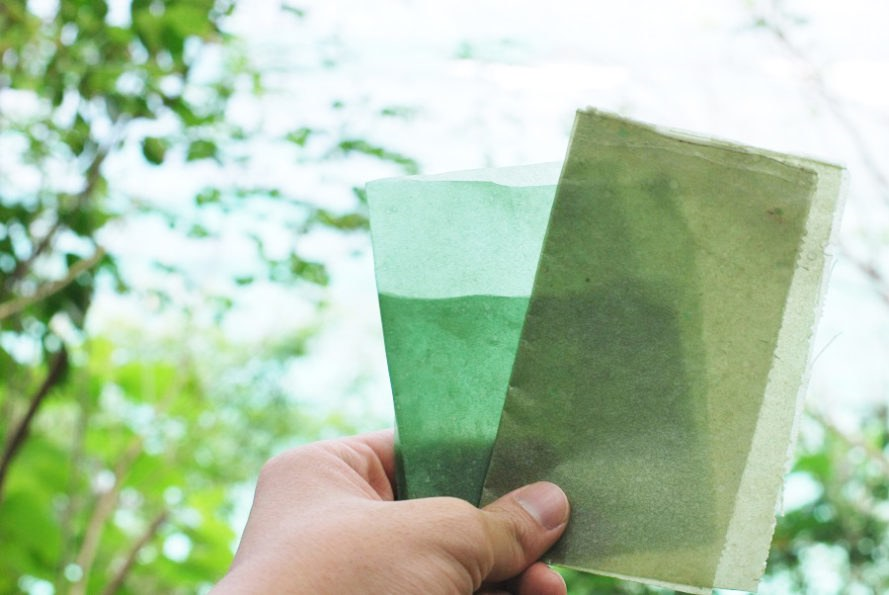 Why should we find alternatives?
为什么要寻找塑料的替代品?
There are rock-hard reasons for seeking eco-friendlier alternatives to ordinary plastics — namely, plant-based plastics. These so-called bio-plastics are bio-degradable They'll also reduce our dependence on fossil fuels, reducing plastic's carbon footprint.
寻找环境友好的塑料替代品的原因是十分名正言顺的。这里所说的替代品即植物塑料(plant-based plastics)。这些所谓的生物塑料是生物可降解的,它们也会减少我们对化石燃料的依赖,减少塑料的碳足迹。
An alternative; Evoware's Edible Packaging
另一种

选择

:Evoware食用包装
Evoware, an Indonesian company, succeeded in developing an eco-friendly and amazingly an edible packaging in an effort to eliminate waste. Evoware's founder, David Christian, hopes to replace plastic with newly developed biodegradable seaweed packaging that can be eaten with the food inside the packaging. He shares his story by saying, "I am collaborating with my friends who see seaweed as potential material to create products that can change the future."
David Christian's country, Indonesia, is the world's second biggest plastic pollution creator. Most of the plastic waste ends up in oceans and rivers. Evoware utilizes seaweed as it does not create pollution, also it is biodegradable, it absorbs a lot of carbon dioxide while growing and does not require fertilizers to, water, or any other resources to grow up. This plant is very nutritious as it is very high in fiber and vitamins.
As Indonesia is largest seaweed producer. A big part of seaweed is not consumed and is wasted. "Because of long marketing chain, and most of the seaweed farmers are poor, causing their children to be malnourished, and they cannot afford to go to a school", adds Christian. If seaweed is further used to develop similar things than this could help the farmers to become economically strong and earn a sophisticated livelihood.
It can be used for making coffee sachets, seasoning sachets, burger wraps, sanitary napkins and toothpicks.
Seaweed packaging has many remarkable advantages over ordinary packaging as it is biodegradable and can be used as a fertilizer, it is printable and can also be heat sealed, these packaging have 2 years of shelf life without preservatives. Edible bioplastic sachet can be customized for taste, color and brand logo.
As of now, seaweed packaging costs more than plastic packaging, but with growing interest the company hopes that this will become cheaper.
印度尼西亚的Evoware公司成功地开发了一种环保的、神奇的可食用的包装以消除浪费。Evoware的创始人大卫·克里斯汀(David Christia)希望用新开发的可降解海藻包装来代替塑料,这种包装可以与包装内的食品一起食用。他分享了自己的故事:"我正在和我的朋友们合作,他们认为海藻是创造能改变未来的产品的潜在材料。
大卫·克里斯蒂安的故乡印度尼西亚是世界上第二大塑料污染制造国。大部分的塑料垃圾最终流入海洋和河流。Evoware使用海藻是因为它不会产生污染,也可以生物降解。它在生长过程中吸收了大量的二氧化碳,不需要化肥、水或任何其他资源来生长。这种植物很有营养,富含纤维和维生素。
印尼是最大的海藻生产国。海藻的很大一部分没有被消耗掉因而被浪费了。克里斯蒂安说:"由于营销链比较长,大多数的海藻养殖户都很贫穷,导致他们的孩子营养不良,他们负担不起去学校的费用。"如果海藻被进一步用于开发类似的东西,这将有助于农民变得富有并获得较好的生活
植物塑料可以用来制作咖啡袋、调味包、汉堡包、卫生巾和牙签。
海藻包装具有比普通包装有许多显著的优点,因为它是可生物降解的,可以作为肥料使用,它是可打印的,也可以加热密封。这些包装有两年的保质期并且没有防腐剂。可食用的生物塑料香囊可根据客户的口味、颜色和品牌标识进行定制。
到目前为止,海藻包装的成本超过了塑料包装。但随着人们对其日益增长的兴趣,公司希望成本将变得更便宜。
http://evoware.id/