In the mobile technological era we are living, smartphones are a sort of extension of our bodies and presence. They keep us in touch with the whole world, okay, but what is the price of the connection? Is there anything we can do to keep the use of mobile devices under control?
在我们生活的这个移动技术时代,智能手机是我们身体和存在的延伸。
的确他们让我们与整个世界保持联系,但是这种联系的代价是什么?我们能做些什么来控制移动设备的使用吗?
We are all addicted to our smartphones
How many people have you come across today? How many of them were just walking with a smartphone in their hands, paying so little attention to what was going on around them? I bet they were quite a lot. Researches show that, for example, Millennials unlock and check their smartphones 150 times a day. The instant, little gratification you get when you see your friends like your posts on the social networks or you get an answer to an e-mail message you sent is not worth the time you spend staring at your mobile phone.
我们都沉迷于智能手机。
你今天遇到了多少人?他们中有多少人手里拿着智能手机,对周围发生的事情毫不在意?我打赌有很多人。研究表明,例如,千禧一代每天解锁并查看他们的智能手机150次。当你看到你的朋友们点赞你在社交网络上的帖子,或者你收到一封你发送的电子邮件的回复时,你所得到的即时满足感并不值得你花时间盯着手机看。
What you are missing while phubbing
Some years ago a new word has been created by Sydney University: the word is phubbing. It comes from phone + snubbing, which is what we do when we grab our mobile phone and stare at it instead of interacting with real-life people.
当你低头的时候,你失去了什么
几年前由悉尼大学创造了一个新词:phubbing。它由电话(phone)和冷落(snubbing)两个词拼成。这就是我们的行为,当我们拿起手机盯着它而不是与现实生活中的人互动时。
You can literally ignore the person who is sitting right next to you because you are watching and commenting a video a friend posted on WeChat. This happens with strangers (on the train, in a waiting room, at the shops, for example), but also with your friends and relatives (how many times have you checked your mobile phone during a meal you had at you parent's house), and with your children as well.
你可以完全忽略坐在你旁边的人,因为你正在观看和评论一个朋友在微信上发布的视频。这种情况发生在和陌生人接触的时候(比如在火车上,在候车室,在商店里),也发生在和你的朋友和亲戚交往的时候(你在你父母家吃的一顿饭里看了多少次手机?),还有和你的孩子在一起的时候。
What is digital detox?
A digital detox is a period (from few hours to a whole week) during which you keep your digital devices turn off or in flight mode. No one can reach you during this period, unless they do it "the old way", with an analogical call or showing up.
During the offline period, you can restart appreciating everyday things you probably never noticed before, and immediately feel how free you can be simply keeping your mobile phone out of reach for a couple of hours.
什么是"数码戒毒"?
数码戒毒是指一段时间(从几个小时到一整个星期),在此期间让你的电子设备关闭或在飞行模式下。期间没有人能联系到你,除非他们做"老方法",比如打电话或亲自拜访。
在这段下线的时间,你可以重新开始欣赏你以前可能从未注意到的日常事物,并立刻可以感觉到你在手机不在身边的几个小时里多么自由。
Why you should go on a digital detox from time to time?
You should consider making a habit of digital detoxing. For example, you could decide your mobile phone is going to be switch off every Saturday, or every weekend. Even a few hours without your smartphone in your hands would be better than nothing. You will start moving your eyes away from that small screen and discover a world you were ignoring or taken for granted.
你为什么要时不时地去数字戒毒?
你应该考虑养成数码戒毒的习惯。例如,你可以决定你的手机将在每个星期六或每个周末关掉。即使是几个小时,没有你的智能手机也比什么都没有好。你会开始把视线从那个小屏幕移开,发现一个你忽略了的世界。
Digital detox will make you appreciate what is around you.
With your hands and eyes free, you will start immediately enjoying the advantages of being "device-free" for some time. You will be exploring the reality that surrounds you and be present "here and now". No distractions, no notifications, no casual photos taken without even looking at the subjects.
You are going to be very busy collecting sensations, feelings and memories.
数码戒毒会让你欣赏身边的一切。
你的双手和眼睛自由了,你就很快会开始享受"无设备"的好处。你将会探索那些围绕着你并在此时此刻出现的现实。没有干扰,没有通知,没有不看主题就随意拍的照片。
你会忙于收集感觉,情感,和记忆。
What you should and should not do when you are on a digital detox.
I like to think about digital detox as a sort of rehab for tech-addicted. But this rehab needs to be a positive moment to experience, i.e you really have to enjoy staying out of the digital world for a while. Go out for a walk, read a book, call (or even meet!) a friend in real life. Your digital detox is being effective if you forget to check your smartphone for at least 4 hours.
当你在数码戒毒的时候,你应该做什么不该做什么
我喜欢把数码戒毒看作是对科技上瘾的一种康复。但这种康复需要在一个积极的时刻执行,也就是说,你真的必须享受远离数字世界一段时间。出去散步,读一本书,打电话给(甚至见!)一个现实生活中的朋友。如果你至少四个小时忘记查看你的智能手机,你的数字排毒是有效的。
Digital detox is time you gain
When you are not busy phubbing, you find out that you have more time then you may think. You can spend more time for something you care, and maybe it will be positive for others as well. Think about spending 2 hours a week, for example, helping or keeping an elder person company, or helping out in a dog shelter. Two hours a week is not a big deal for anyone, but could you make the difference both for you and the cause you are going to support with your time: every helping hand is a great relief for them, and you are going to feel better. You feel more important, useful, meaningful.
You will feel like you are not wasting your time, but you are spending for a cause you care about.
数码戒毒是你获得的时间
当你不忙于phubbing的时候,你会发现你的时间比你想象的要多。
你可以花一些时间做一些你关心的事情,也许对其他人也会有好处。比如,每周花2个小时来帮助或照顾老人,或者在狗窝里帮忙。每周两小时对任何人来说都不是一件大事,但可以改变你和你花时间做的事业:每一个援助之手都能让别人更轻松一点,你也会感觉更好。你会觉得自己更重要,有用,有意义。
你会觉得你不是在浪费时间,而是花时间你关心的事业上。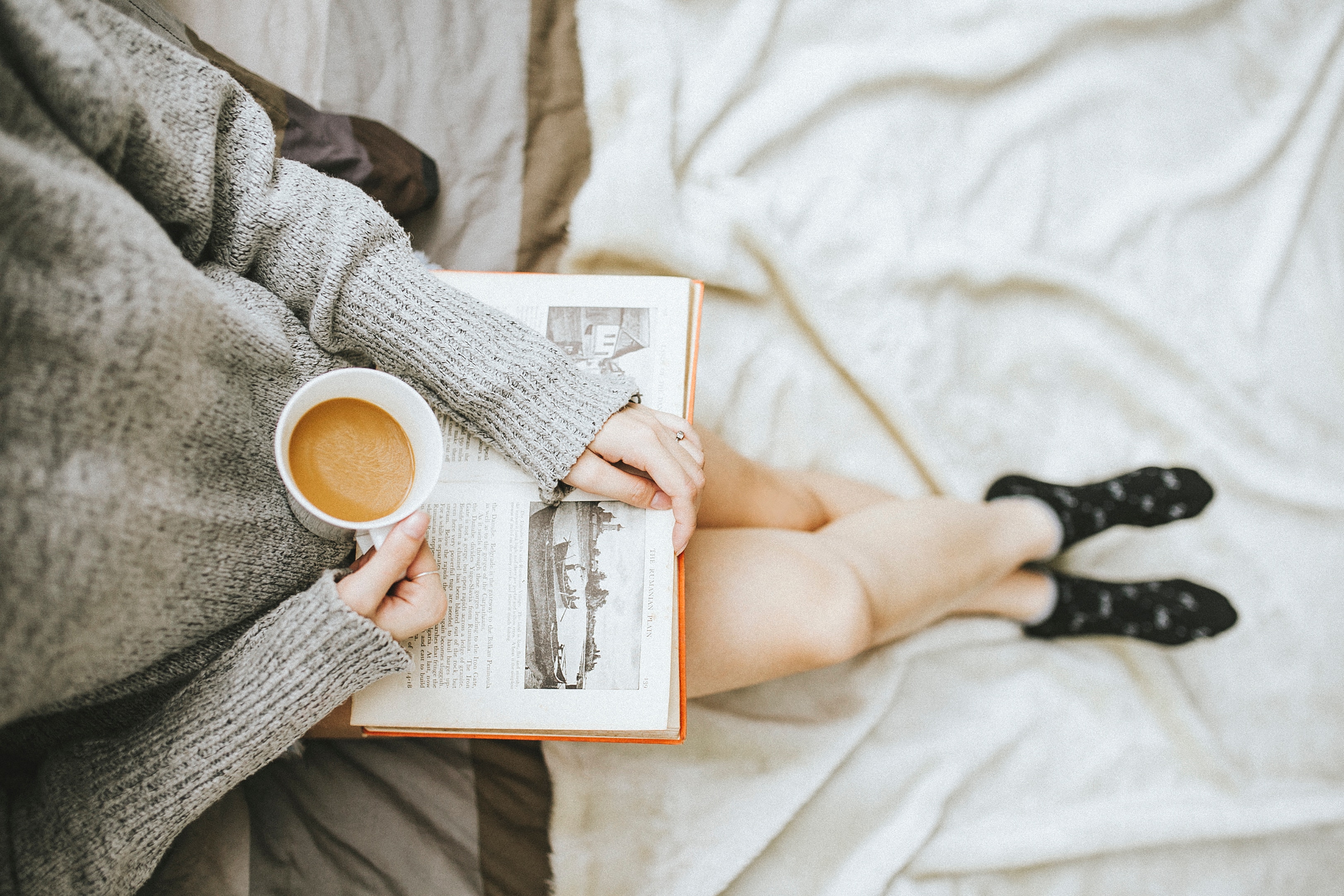 Enjoy your digital detox time
Once you experience digital detox as a positive, not imposed moment, you can gain more awareness and mindfulness in the time you spend with no connection to the digital world. Soon you will start thinking about digital detox as a sort of holiday, a day off for you and your personal, not shared, not posted, not connected activities.
享受你的数码戒毒时间
一旦你体会到数码戒毒是一种积极的而不是强加的时刻,你就可以在与数字世界没有任何联系的时候获得更多的意识和正念。很快你就会把数码排毒的当作一种节日,一天休息,只是为了你个人,而不是共享的,公布,连接他人的活动。

Chinese version: Wei Yichen
To join the movement and receive our best stories directly in your inbox