Challenges are solved with the innovation of global small business eager to forge ahead.

"Have we tried unplugging 2020 and plugging it back in?" is a sentence you might have come across a few times in your timeline in the past weeks.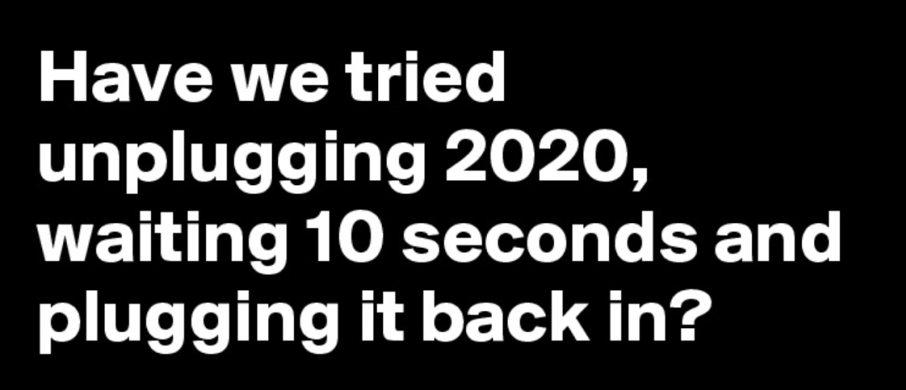 Its only 3rd quarter, but most of us are already done with 2020! We are overworked, bored, insecure or frustrated – for good reasons. Nostalgically, we look back on pre-corona times when we went to the office for work and to restaurants for dinner, and finally to bed not having the slightest clue of the calamities that would soon befall our daily life.

Shaky Zoom calls will never replace face-to-face conversations. The outlook on a global economic recession and travel restrictions are pretty dull, and so is not being able to see our closest friends and family.

However, unlike TVs or iPhones, years cannot be restarted, and we must face the fact that living with a pandemic (and its aftermath) will be our new reality for quite some time.

​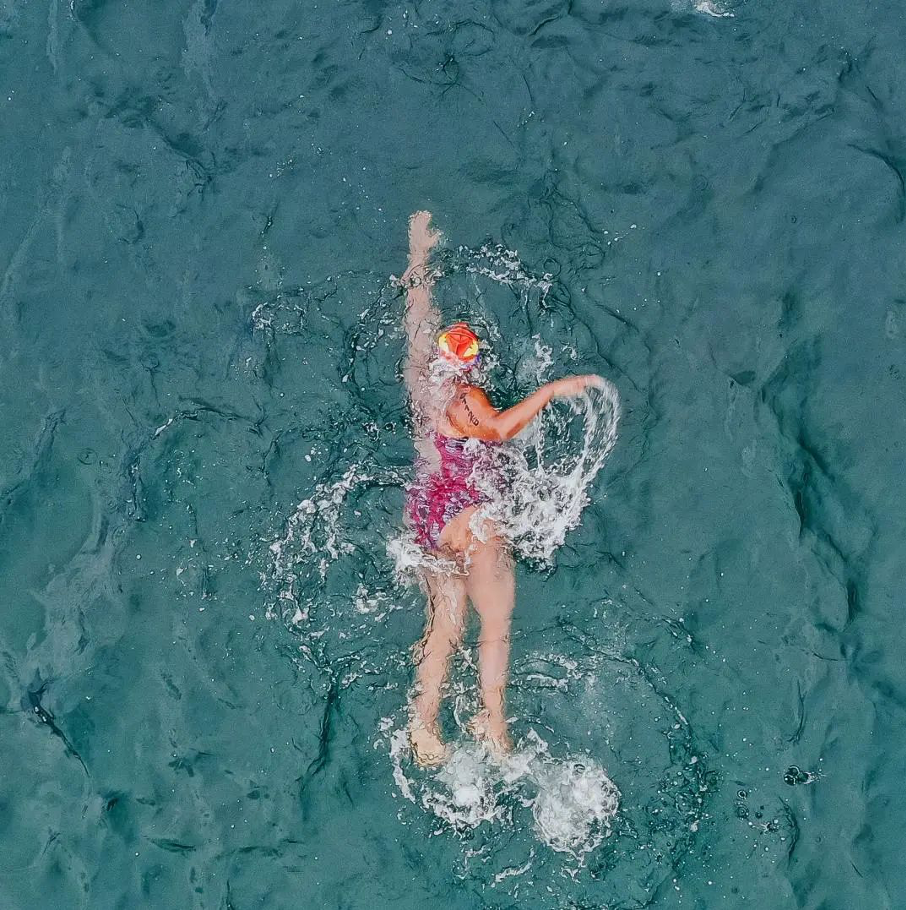 Now is not the time for indoor voices or sheltered thoughts

So, what are we going to do? Especially for entrepreneurs, my best advice is to go full speed ahead!

Get creative, restructure, reinvent yourself. There is no need to throw everything overboard, but there is potential in the pandemic.

Potential to strengthen crisis-mastering abilities and tune our startup ideas to contribute purpose to the post-COVID-19 economy.

So let's take a look at some examples of businesses all around the world that support others with their resources and technics.
Not the most creative, but the easiest way to do something for our communities.
Of course, not everyone can do like the big players of the fashion industry – Gigio Armani, Prada, LVMH – and donate Millions of Euros to hospitals, but not only cold cash counts.
Restaurants like Ideal Bite Community Kitchen from Michigan donated their left-over food to an NGO that works with disadvantaged communities. Fashion Brand Lucky Brand donates clothes and sanitary kits to community partners in Los Angeles.
And as many people rediscovered their love of music instruments, languages and IT classes, language schools like Rosetta Stone, music manufacturers and several Streaming platforms offer their services for free now.
Switch it up!
What do beer and hand sanitizer have in common? They both are based on Ethanol – and sanitizers can therefore be produced just as well in distilleries. So in several distilleries across America, it is no longer booze, but hand sanitizer that rolls off the assembly line, and some of them even distribute their sanitizers to the neighborhoods for free.
Other companies got even more creative: an Italian organization found out how to use a 3D printer to turn scuba masks into respirators, and as they shared the patent design for free, anyone with a 3D printer at home can turn their scuba mask into a lifesaver (you're most likely not going to the Bahamas this year anyways!).
Some companies now print visors for NHS workers, or provide public buildings with fever detection cameras, like Archangel Imagining, a startup originally setup for large scale monitoring of remote areas. Foxconn switched from iPhones to face masks, and Tesla from cars to ventilators to help people breath.
Be kind
This is no easy time for anyone. Many of us struggle financially or emotionally with worries about the future, and #socialdistancing keeps us away from a shoulder to lean on. Gladly, some entrepreneurs did what they could to make everyone's situation just a little better:
Talkspace, a matchmaker between therapists and patients, provides free messaging therapy for health workers, and Starbucks offers its partners free and confidential mental health sessions. Everytable, a Los Angeles-based café launched a helpline to ensure that everyone in its market has access to healthy meals during this time.
And we shall not forget the gastronomists that lost their jobs: Miller liter, an American beer company launched the #VirtualTipjar campaign to raise money for barkeepers out of work, and Irish Whiskey brand Jameson supports the tenders with the #LoveThyBartender initiative.
In Virginia, a marketing agency created a website to guide locals to restaurants and breweries struggling with the lacking revenues, so customers can buy gift cards to support them.
Go virtual
Good thing the pandemic hit us in the digital age which enables us to connect to each other virtually. And we can not only host our birthday parties online, but also use these great communication tools to exchange ideas and collaborate globally.
The Estonian startups Garage48 and Accelerate Estonia realized this potential and set up an Online Hackathon in blazing speed. Their "Hack the Crisis" Hackathon produced some very impressive outcomes. They came up with a live chatbot called SUVE during the hackathon. This chatbot answers all the citizens' questions about the coronavirus pandemic and is now being used by the Estonian government and many other websites.
Other startups developed handwashing solutions using ultraviolet light to disinfect, or voice recognition software to compare the sound of your voice against the ones of an infected person.
Linistry tuned its existing technology about queuing service to create a solution that reduces transmission of the virus in public spaces. And Velmio, a startup that before analyzed pregnant women's lifestyle with AI in order to prevent complications, can now use their expertise to analyze Coronavirus symptoms and tell risk levels of nearby locations.
Moreover, robots and AI rush to aid us: the startup OhmniLabs connects quarantined and elder patients to their families via a telepresence robot, basically a mobile stick with high-resolution cameras that facilitates virtual visits.
Hospital staff is also being relieved by robotic help: the Indian startup Asimov Robotics developed a robot that carries food and supplies. Their robots also dispend hand sanitizers at the entrance of public buildings and spread public health messages.
Arone, a Nigerian startup, uses autonomous drones to help with delivering logistics for hospitals and laboratories. These drones use AI and computer vision to plan flights and detect deliveries.
Even though the pandemic seems like it limits us, there are opportunities to step up, transform and give back. Entrepreneurs all around the world tap into new business fields, reinvent their business concepts and do the best they can to provide value.
Together, we are shaping the post-pandemic world, already today.
So let's not unplug. Let's rather try new channels and change the settings to make the post-COVID-19 economy more responsible and sustainable. Together, we can make this crisis a wake-up call to entrepreneurs, consumers and decisionmakers about the fragility of our society, our economy, and our planet.