How to bring must-have climate change knowledge to your organization and employees?
如何将气候变迁的必备知识带入您的组织和员工?
Ocean acidification, sea level rise, or extreme events like floods and hurricanes... While these phenomena are intensifying, do you really know why they are happening? Could they even be related to each other? The answer is yes.
Climate Change is for sure a hot topic, but a complex issue to understand. As climate change consequences are accelerating and multiplying, can you really tell how your business is going to be impacted? Does your employee have enough understanding of the phenomenon to proactively imagine how your company could effectively tackle some of those issues?
海洋酸化、海平面上升或是像水災和颶風的極端災害⋯。當這些現象加劇,你真的明白它們為什麼會發生嗎?它們可能甚至是彼此相關嗎?答案是:是。
气候变迁必然是热门的话题,但也是一个难理解的复杂议题。随着气候变迁的后果正在加速成倍的增加,你真的可以发现你的生意会如何被影响
你的员工对此现象是否有足够的理解,可以主动设想你的公司可以如何有效解决其中的一些问题呢?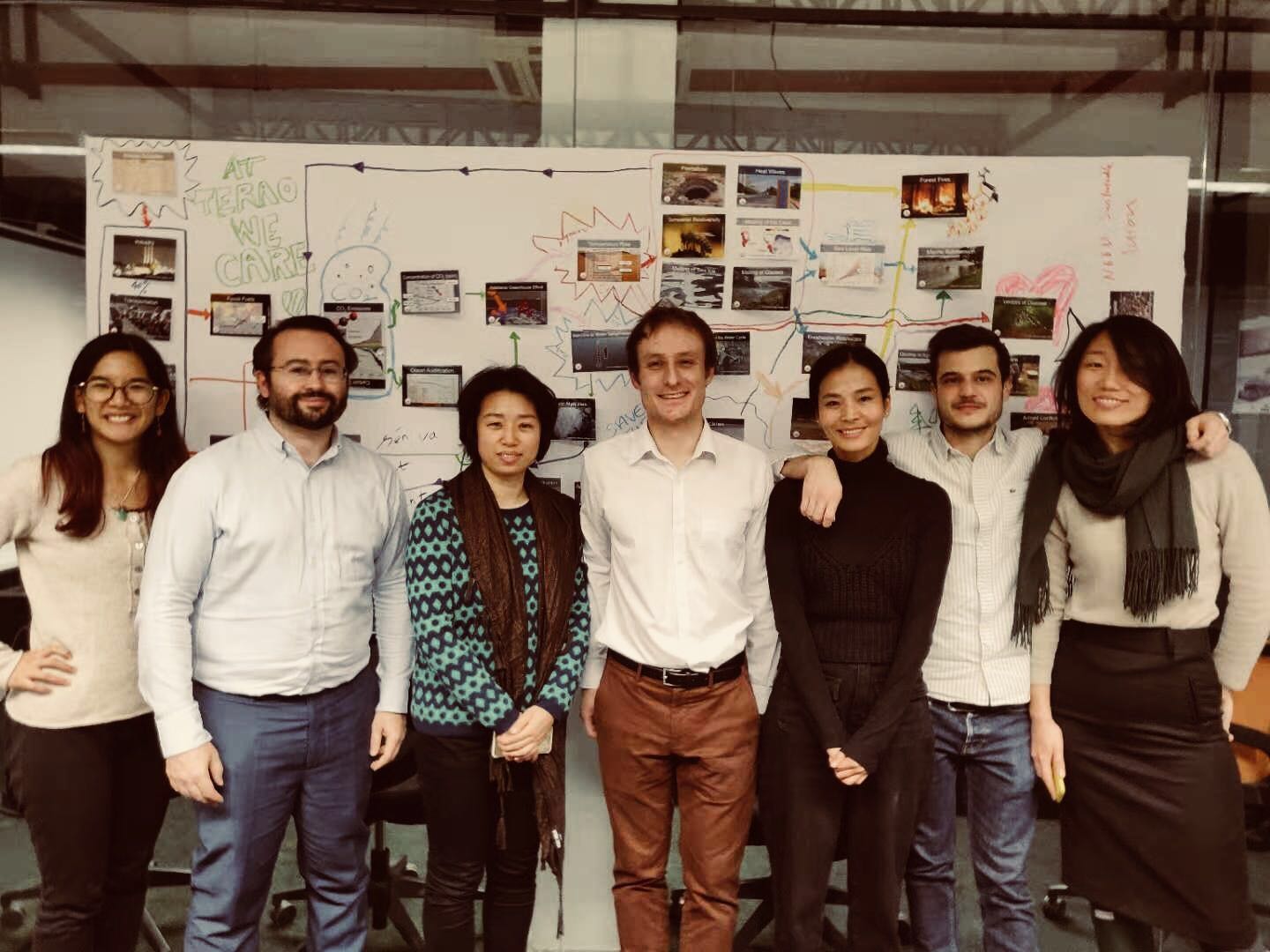 For Feiy, however, it is important that companies start unfolding its mechanisms to know where they stand in the climate system and how their employees can play a role to tackle it.
That's why we are delivering a 3 hours "Climate Change Collage" Workshop, created by a French Climate scientist, Cédric Ringenbach, that provides companies and employees a better understanding of the interconnected causes and consequences of climate change. Thanks to a clearer picture on the climate disruption employees gain the right skills and awareness to unlock efficient and targeted change
对Feiy来说,重要的是,公司开始展开其机制,以了解他们在气候系统的立场,以及他们的员工可以如何发挥来解决这些问题。
這就是为什么我们要举办3小时的"Climate Change Collage" (气候变迁学院) 工作坊。由法国气候科学家-CédricRingenbach创建,旨在帮助公司和员工更佳的了解气候变迁因果的相互关联。藉由对气候纷扰有更清晰的了解,员工能够获得更正确技能和体悟,从而实现有效且有针对性的变革。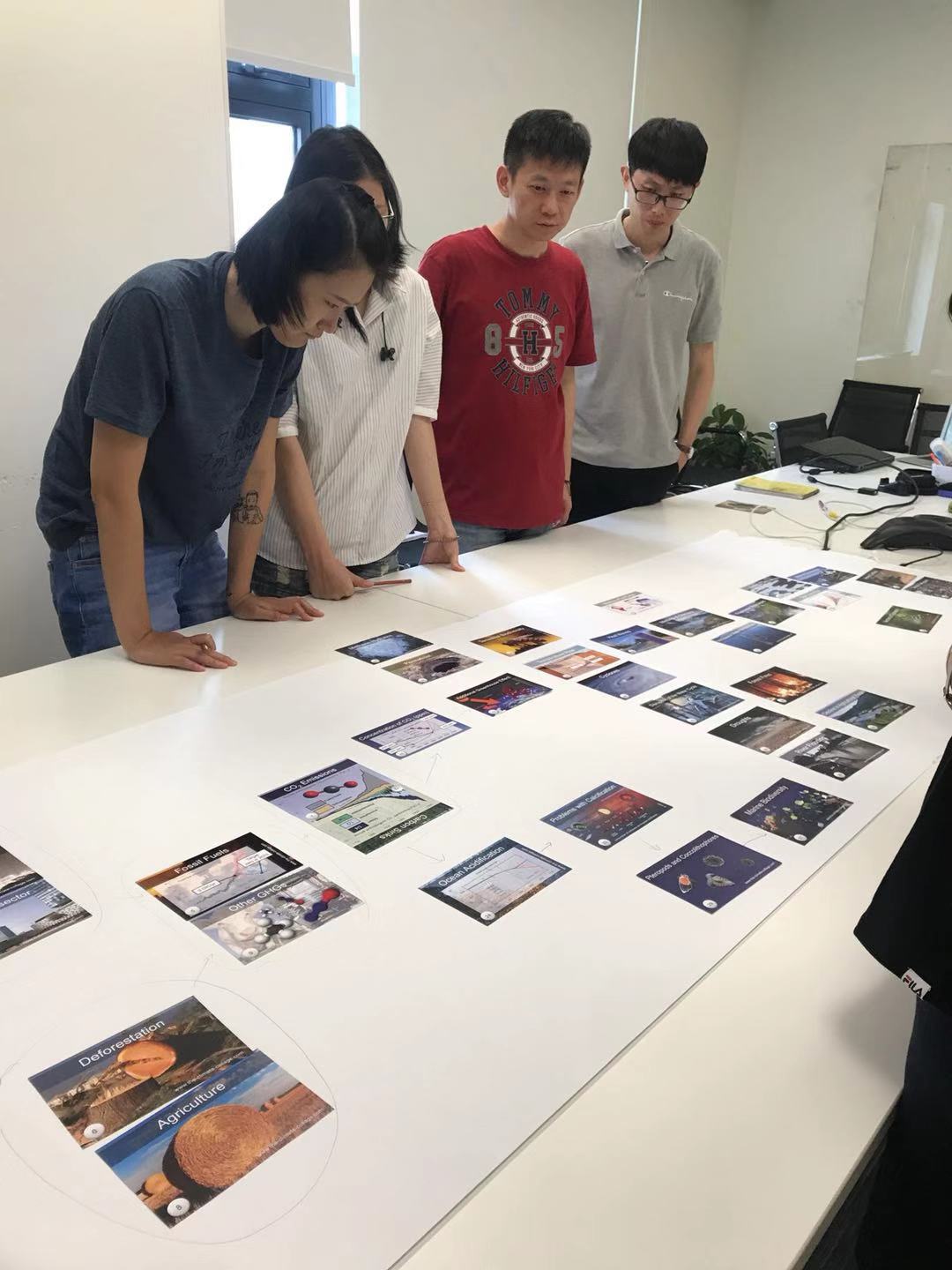 It is an ideal activity for team building, seminars or CSR projects launches as it enhances coöperation and cohesion: participants share knowledge to tackle the complexity of climate change and have to work collaboratively and creatively to recreate the collage together.
In small groups, employees will learn by doing. In a fun and pedagogical way, while creating a meaningful discussion about the role that individuals and businesses can play. Engage your employees in a workshop that provides them with concrete and must-have knowledge, that benefits them and your company!
这是对团队建立、会议或发布CSR计画的一个理想活动。它促进合作和凝聚力:参与者分享知识,以应应气候变迁的复杂性,并且有创造性地协作,一起重新创建拼贴画。
在小组中,员工将以有趣的教学方式中实践学习。同时就个人和企业可以发挥的作用,来进行一个具意义的讨论。让您的员工参与一个利于他们和您的公司的工作坊,为他们提供具体和必备的知识!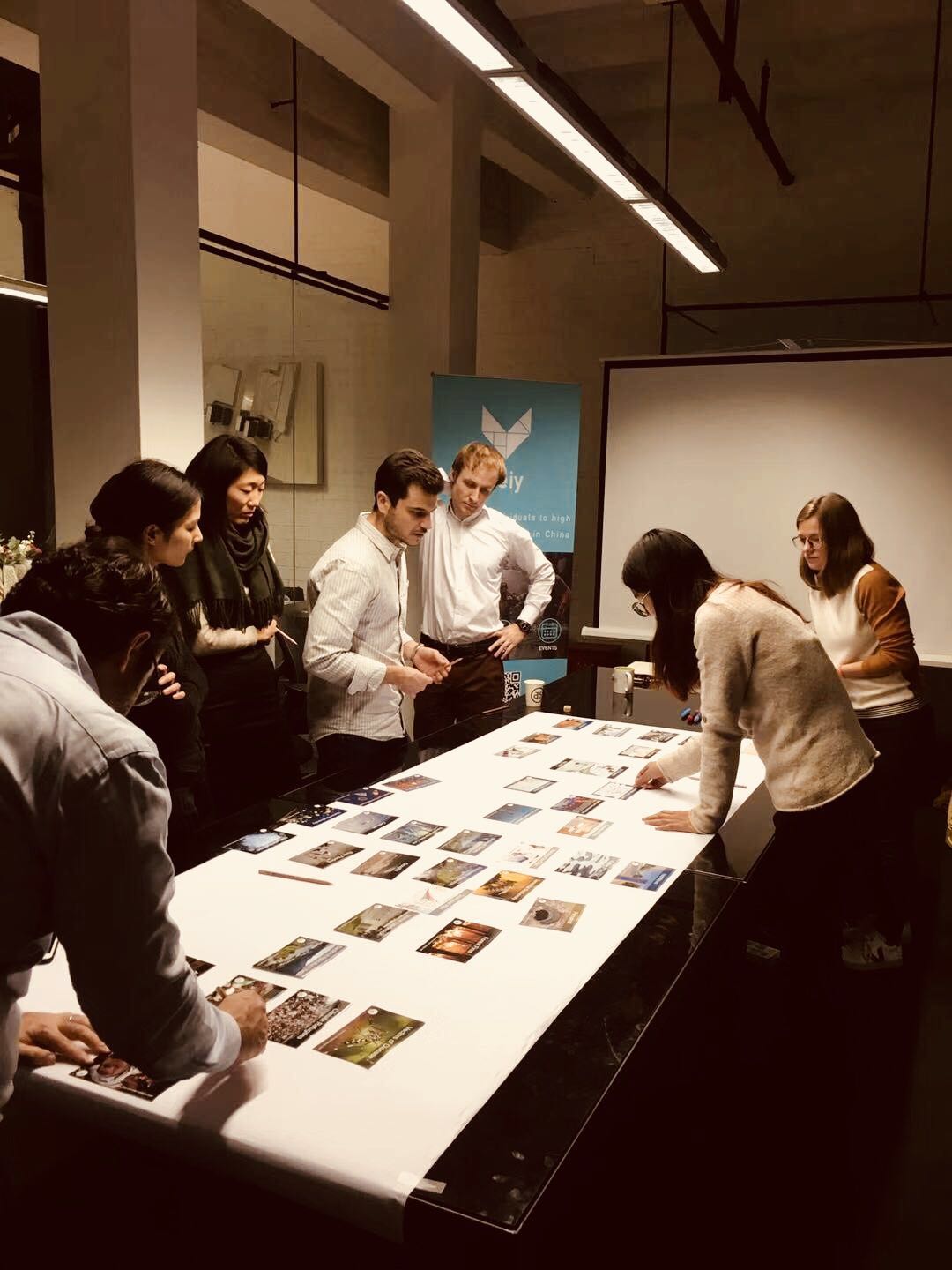 The workshop materials and facilitation are available in English, Chinese and French. So if you are interested to know more contact us directly at hi@feiy.co!
工作坊的教材和技能引导有英文,中文和法语版本,如果您有兴趣了解更多,请直接用微信与我们联系!