B人BEL and Upbeing are working together on Pyramid Impact Collective,
an event that aims
at bringing arts, technology and ideas together to find solutions for urban poverty.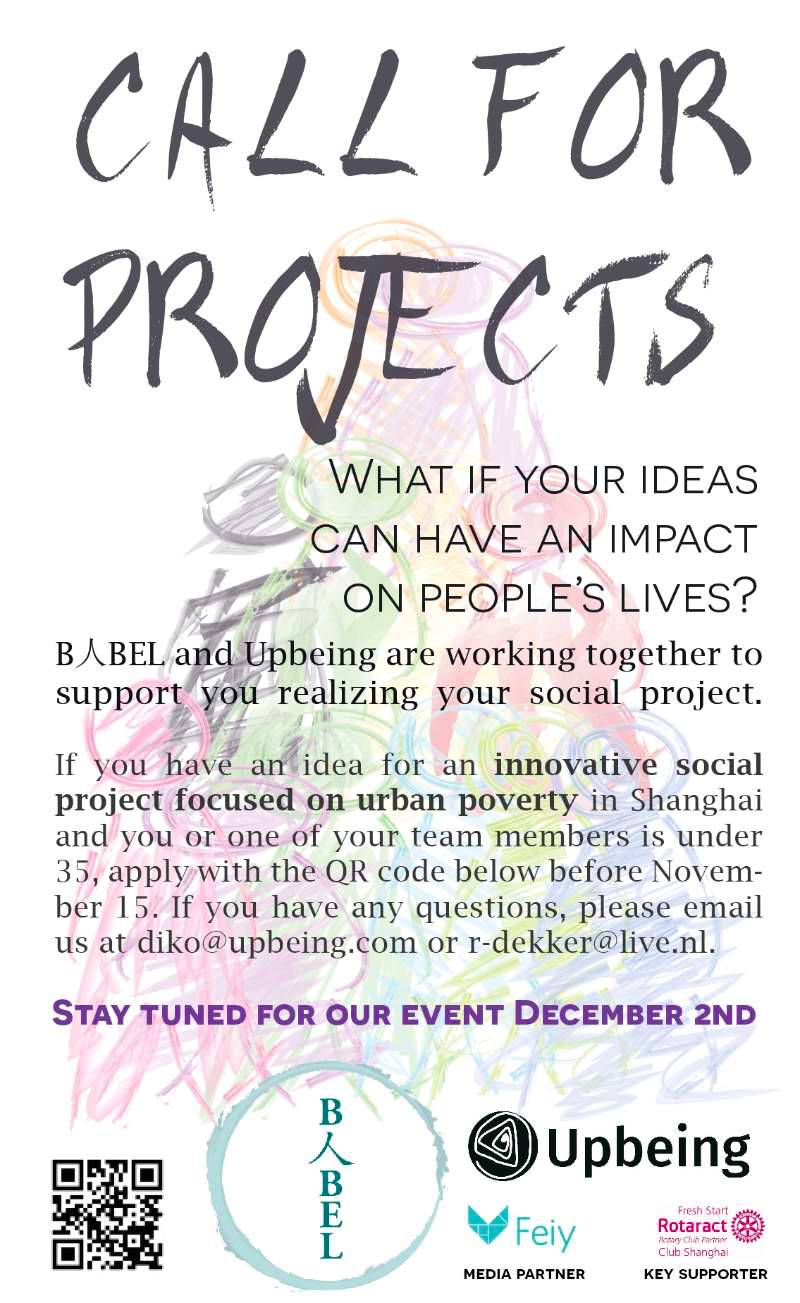 On the 2nd of December, exhibitions, performances, speeches and discussions, workshops and Idea Boards, will raise visibility and debate solutions for social problems in Shanghai.

The main goal of Pyramid Impact Collective is to support projects and ideas that tackle
the following social issues: Gender and Civil Society Development, Migrant
Workers, and Education.

Do you have an idea for an innovative social project focused on urban poverty in Shanghai? Do you want to receive initial financial support and mentorship?

Submit your project by scanning the QR code on the poster!

--------
B人BEL is a project that aims at creating a space where knowledge, skills, and talent are used to combat social problems and thus tackle poverty itself. B人BEL is created by a group of young and independent people who believe that everyone should live with dignity.
Upbeing is an edtech company with social purpose. We engage student in social innovation projects, design social innovation leadership curriculum, and create personalized personal and professional development plan for youth. We aim to help youth to discover and exploit their multifold talent and leadershipskills. While having fun and doing meaningful things they will create positive impact. Become more competent on the international stage and transform into a global changemaker and slash!