Businesses best positioned to survive climate change are building defenses in people and supply chains.
In our last article[1] , we took a close look at crisis management, namely resilience. We established why resilience is tied to adaption, and what resilience means in a world that becomes more and more unpredictable. Once we overcome the current crisis, there's more to come – climate change is just around the corner to give our economy the next big nudge.


So now it's time to roll up our sleeves and put resilience to practice. We gathered three strategies to make your business more resilient in the face of the next crisis.

#1 Know Your Purpose
Knowing your business's purpose is like a ship captain knowing the final destination. Over the course of the journey, winds and waves may alter the route, but the captain always knows where she's heading.
Commitment to purpose makes it easier on leaders to make decisions. Values are clear. This attracts engaged employees who are passionate and driven by the same purpose.
Even before COVID, 85% of the global full-time workforce were disengaged at work.
An economic crisis – which translates to lower salaries, future insecurities, and the pressure to acquire new skills and workflows – is not likely to get disengaged employees re-committed to their work. And forget stirring your employees' creativity about strategies on how to get out of the crisis once you're already knee-deep. Quite the contrary.
Future insecurities will further disengage employees unless they have a purpose to fight for. And how can you cope with a crisis with disengaged employees? You can't.
German philosopher Nietzsche knew long before us: "Whoever has a WHY to live, can endure almost any HOW."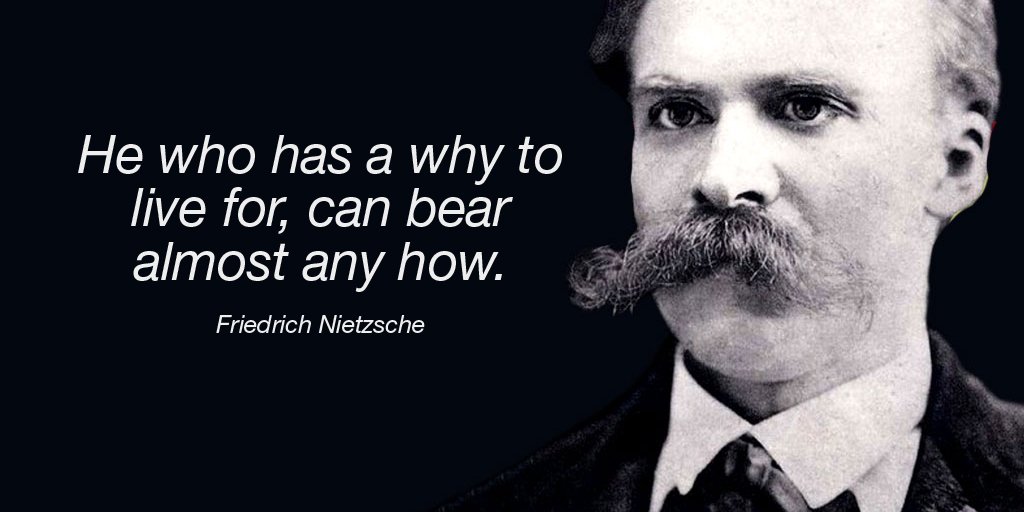 Today's workforce needs a purpose to be engaged. Your employees need to feel needed. They want their work to contribute to something meaningful. So explain to them your mission. Invest in them. Educate them. Consider their thoughts and ideas. Empower them with responsibility.

The return on your investment will be invaluable: a loyal and engaged workforce that wants their company to thrive. This is important in normal times, and indispensable during times of crisis. Your employees will be committed to their responsibilities and get creative to navigate their company out of the storm. And that's for the simple reason that they are passionate about the company and their workplace.
But to offer employees a purpose, you first need to find it by asking and answering: What do we stand for? How do we create value? What is our WHY?
Once your business has a watertight answer to this question, your business is much more likely to endure any HOW.
#2 Rethink Your Supply Chains
Put your purpose into action. And what better than looking at your supply chain!

Resilience exists not only metaphysically but manifests in stable supply chains with steady cash flows. The current pandemic shows us how fragile our globalized supply chains are: they collapse like a house of cards in the event of an economic recession.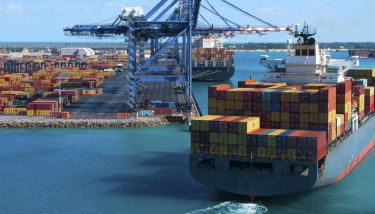 As trade networks extend across the planet, we easily forget how much we interdepend on each other. And we have an opportunity to improve them. From CO2 Emissions to the protection of human rights. We can do that by establishing sustainable criteria for our suppliers.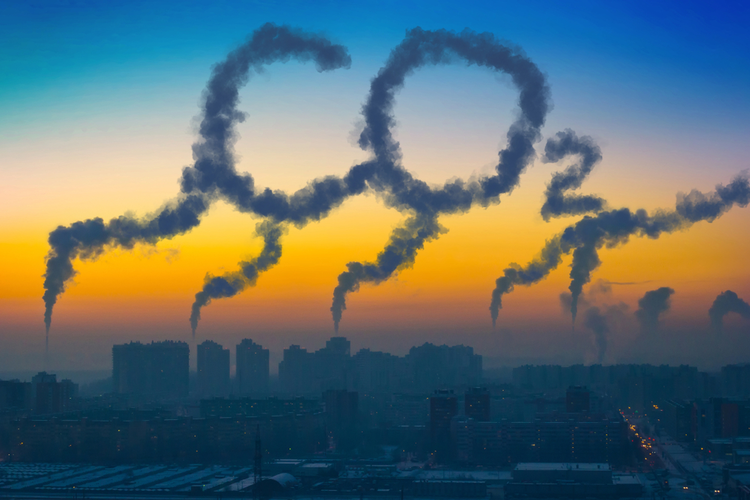 Stabilizing supply chains is important as is understanding what weakens our supply chains. Whether we want to admit it or not, we contribute to the weakening of our supply chains by increasing demands for over-exploited natural and human resources.
We can only maintain our supply chains as they are for another few years. But if we are striving for a sustainable relation to our planet and our business, we need to find better ways to source and produce.
We can shorten our supply chains by finding local suppliers. This is one of the most underrated steps in sustainable strategies: Many companies simply haven't made their mind up yet on how to source more locally and more socially responsible.
Apart from localizing supply chains, evaluate the risks that your resources are exposed to in the environmental crisis. Ask and answer questions like: how much longer will my resources be available? Is the supply secured, and is it responsible in an economy that will become more and more unpredictable?

After establishing sustainable criteria for suppliers, evaluate your current suppliers and communicate your standards. If you can, provide training and knowledge on sustainable performance, and reward suppliers that live up to your standard.
Learn from real-world examples:
● New Balance Athletic Shoe Inc reduced their supplier number based on their sustainability performance.
● CH2M HILL established a supply chain sustainability strategy
● HP scheduled trainings to educate suppliers and workers on energy efficiency and women's rights.
● The Sustainable Apparel Coalition developed the Higgs Index, a performance assessment tool for the apparel and footwear industry.
#3 Make Sure Your Stakeholders Are Engaged
Customers, employees, suppliers, investors, and local governments have a direct impact on the success and failure of a business. Therefore, aligning stakeholders with your business purpose and decisions is incredibly important to ensure their support.

Explain to them why you build your company on sustainable values and why they will benefit from sustainable business practices. Have strong relationships with your stakeholders so they are there, with you, during upcoming storms.

Engage stakeholders early, rather than later. Engaging stakeholders can take many forms: From questionnaires, one-on-one interviews to focus groups, materiality assessments and workshops. Keep in touch regularly to receive feedback on expectations and use the chance to update them on relevant changes and achievements.
The more they know about the current status- including challenges and future visions- the more likely they are to stay committed, loyal, and engaged in the progress of your business.
#4 Empower your employees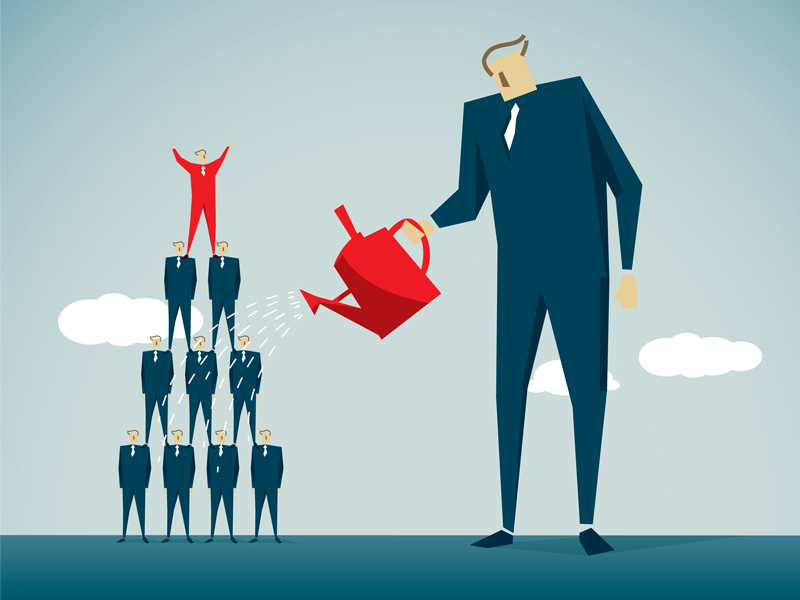 Proactive employees are a rare, much sought-after commodity! The reality is that employees often shrugs their shoulders and keeps quiet when problems come up.
However, it's not all their fault. Business leaders need to be proactive by training employees and giving them the skills they need to be successful.
Employees will only feel convinced to become proactive in a safe and honest environment that cultivates a productive feedback structure and opens doors for actions.
Proactive employees will be absolutely essential to survive future challenges, the climate crisis above all.

Knowledge empowers, and if employees understand how climate change will affect business, they can act in advance. Equipped with the right skills and knowledge on sustainability, they will become more proactive and more creative – they will be engaged employees, which closes the loop to our first point about creating a purpose-driven business.
As the current pandemic situation shows resilience isn't about waiting around for a vaccine.
Instead, resilience is a long-term strategy on which we build our businesses and strengthen our stakeholders.
Crisis is a reality that businesses will always face.
Resilience strategies cannot make the impossible possible – they cannot make us avoid crisis altogether. But they can make the crisis a lot more bearable for everyone involved. Resilience strategies will help steer businesses out of trouble faster and maintain course to 'business as usual'.
Resilience consists of strategic planning, sticking to your purpose and engaging in honest communication. More than that, resilience must be linked to sustainable supply chains and sustainability training for employees. Because, without secure resources and engaged employees-- no business will be immune to crises to come.
To learn how to:
● develop and communicate your purpose,
● stabilizing your supply chain,
● engage stakeholders and
● empower employees
Contact Feiy at Pauline.Soudy@feiy.co for an hour-free consultation OR to download our free E-BOOK.