Everyone knows that we only have one planet (unless you're counting on moving to Mars soon) and limited resources, yet humans use the planet and its resources as if they are infinite. Developed countries like the United States (U.S.) and China use so many resources at such a high rate that we would need more than one planet to sustain the consumption and the waste that follows. Developing countries are looking to follow suit as they gain more resources and higher GDPs, but we cannot let overconsumption be a goal that people seek to reach. There are even holidays made up to make people buy even more stuff; there's Single's Day in China and Black Friday in the U.S., not to mention that every major holiday has been turned into a way to get people to buy more stuff.
我们是在通过消费走向灭绝吗?
每个人都知道我们只有一颗行星(除非你指望不久就能搬到火星)和有限的资源,然而人类却把这颗行星和它的资源当作是无限的。像美国和中国这样的发达国家以如此高的速度使用如此多的资源,以至于我们需要不止一个地球来维持消费和随之而来的浪费。随着发展中国家获得更多的资源和更高的国内生产总值,它们也在寻求效仿,但我们不能让过度消费成为人们追求的目标。甚至有些节日是为了让人们买更多的东西而编造的;中国有光棍节,美国有黑色星期五在美国,更不用说每个重大节日都变成了一种让人们买更多东西的方式。
This overconsumption may seem to make people happy, but it really doesn't in the long run. Not only this, but it is destroying our environment. Too often, governments and corporations only see the environment as a piece of the economy while it is actually the basis of everything we need to live as a planet. So how can we fix these problems? There may not be one solution, but it is important to know what is happening and work toward something better for people and planet.
这种过度消费似乎会让人们感到快乐,但从长远来看,它确实不会。不仅如此,它还在破坏我们的环境。政府和企业往往只把环境看作经济的一部分,而实际上环境是我们作为一个星球生存所需要的一切的基础。那么我们如何解决这些问题呢?也许没有一个解决方案,但是了解正在发生的事情并为人类和地球做些更好的事情是很重要的。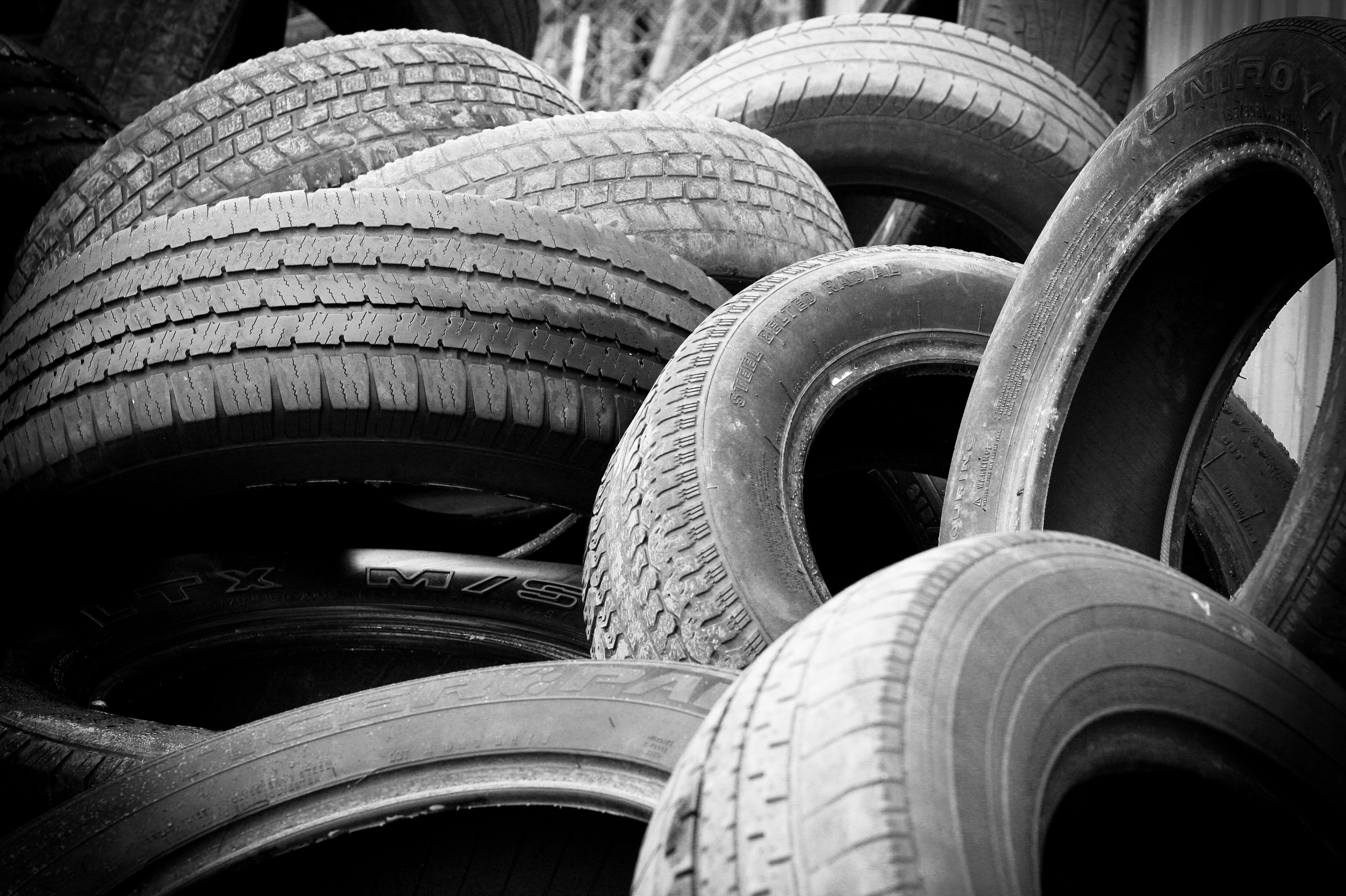 Ecological Footprint
An ecological footprint measures the impact people (a person or community) have on the natural environment. Basically, the more land needed to sustain your use of resources and production of waste, the larger your ecological footprint is. We can compare this with biocapacity, which essentially is the amount of resources the environment can produce. When an ecological footprint is larger than what the biocapacity can handle, we have an issue of overconsumption. This creates problems with resource shortages, pollution, climate change, and more.
Currently, the planet as a collective community has a much larger ecological footprint than what our biocapacity can handle. Our capitalist world that based progress largely on consumption, and have access to a lot of resources, tend to have increasing footprints and therefore would need more space and resources to sustain itself at that rate in the future. According to the Global Footprint Network, if everyone on Earth consumed resources at the same rate as the U.S., we would need almost 5 planets worth of resources. For now if everyone consumed the same way as China, we would need only over 2 planets and that's only going to be worse as more and more people are reaching for westernize lifestyles and "comfort". Overconsumption as a culture is destroying our planet.
生态足迹
生态足迹衡量的是人们(个人或社区)对自然环境的影响。基本上,维持你对资源的使用和产生废物所需要的土地越多,你的生态足迹就越大。我们可以将其与生物承载力(biocapacity)进行比较,后者本质上是环境能够产生的资源量。当生态足迹大于生物承载力所能承受的范围时,就会出现过度消费的问题。这就造成了资源短缺、污染、气候变化等问题。
目前,地球作为一个集体社区,其生态足迹比我们的生物承载力所能承受的要大得多。我们的资本主义世界在很大程度上依靠消费取得进步,并且能够获得大量的资源,其足迹往往越来越大,因此未来将需要更多的空间和资源来维持这种速度。根据全球足迹网络,如果地球上的每个人消耗资源的速度与美国相同的话,我们将需要5个行星的资源。就目前而言,如果每个人的消费方式都和中国一样,我们只需要两个以上的星球,而且随着越来越多的人追求西方化的生活方式和"舒适",情况只会变得更糟。过度消费作为一种文化正在摧毁我们的地球。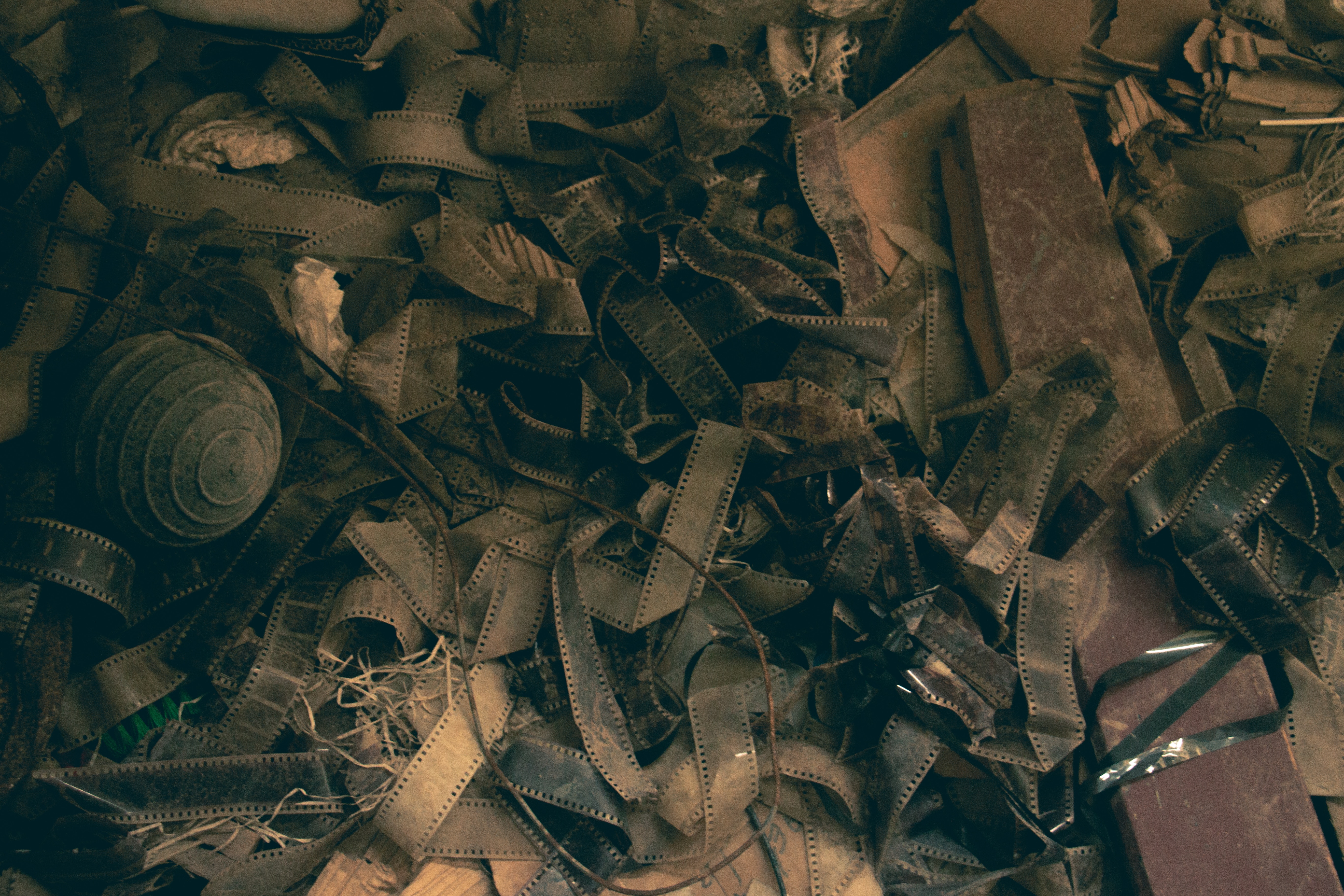 Consumption-based Holidays
There are entire holidays created based around overconsumption. Once we consume enough resources to meet our needs we should stop, but we don't. Why is this? It is because most of us literally buy into a culture that says that consumption means happiness and success, which leads us to overconsume in a search of that happiness and success.
Singles' Day in China is an unofficial holiday created for single people to go out and treat themselves and friends to gifts and things they would not usually buy. On November 11 of every year since the '90s, retailers have hosted huge sales as a way to get people to buy lots of things in the name of treating themselves. This day in 2018, Alibaba generated total sales of over $30 billion, a new record. Black Friday in the U.S. is another example of a made-up consumption-based holiday. The Friday after Thanksgiving marks a day of craziness and frenzy every year as people rush to stores to grab things they do not need because it's marked down at such a significant rate. Black Friday sales totaled almost $8 billion in 2017. These holidays are not made for our benefit, but for the benefit of the companies which host it. So why do we buy in? I promise, buying that giant flat screen television because it's 40% off will not increase your happiness for long, but it will contribute to the destruction of the planet.
以消费为基础的假期
整个假期都是在过度消费的基础上创造出来的。一旦我们消耗了足够的资源来满足我们的需求,我们应该停止,但我们没有。这是为什么呢?这是因为我们大多数人实际上都认同一种文化,即消费意味着幸福和成功,这种文化导致我们为了追求幸福和成功而过度消费。
中国的光棍节是一个非官方的节日,单身人士可以出去给自己和朋友买礼物和他们通常不会买的东西。自上世纪90年代以来,每年的11月11日,零售商都会举办大型促销活动,让人们以犒赏自己的名义购买很多东西。2018年的这一天,阿里巴巴的总销售额超过300亿美元,创历史新高。美国的黑色星期五是另一个虚构的消费节日。感恩节后的星期五是每年疯狂和疯狂的一天,人们冲到商店抢购他们不需要的东西,因为降价幅度如此之大。2017年黑色星期五的销售额接近80亿美元。这些节日不是为了我们的利益,而是为了举办这些节日的公司的利益。那么,我们为什么要买进呢?我保证,买那台四折的大屏幕电视机不会长久地增加你的幸福感,但会对地球的破坏做出贡献。
如何做出改变
作为一个星球,我们消费方式的改变很大程度上取决于政策和社会的转变,但我们可以在个人层面做出改变。我们可以通过改变我们的消费模式,培养不同的习惯,尝试改变我们"过度消费等于幸福"的心态来减少我们的生态足迹。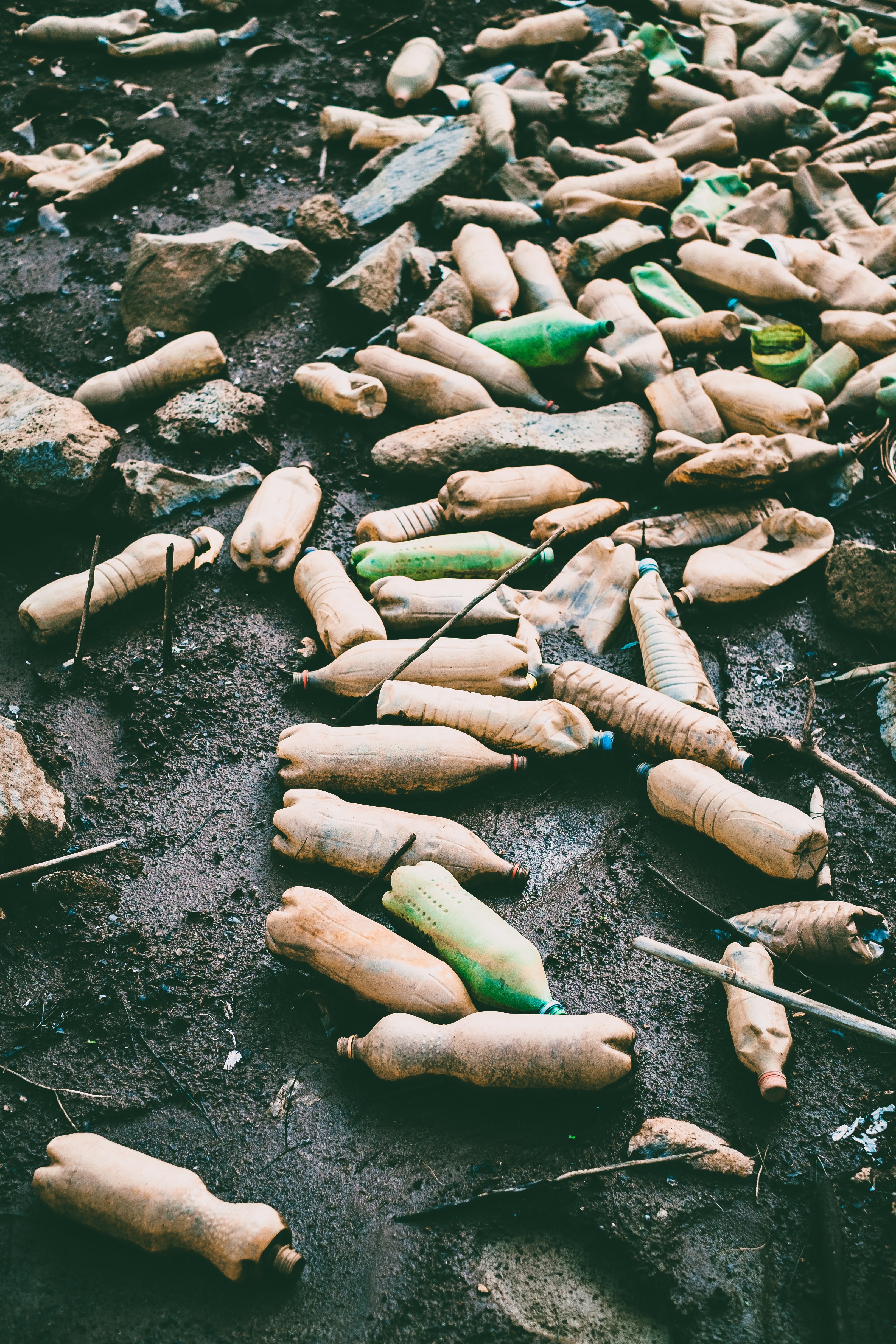 How You Can Make Change
Change in the way we as a planet consume largely comes down to policy and societal shifts, but we can make change on the personal level. We can reduce our ecological footprints by changing our consumption patterns, developing different habits, and trying to change our 'overconsumption equals happiness' mindset.
Here are a few things you can start with to shrink your ecological footprint:
1. Thrift what you need, and only buy what you cannot thrift. Thrift stores sell things that would normally just get put in the garbage and sent to a landfill, so buying those perfectly good things helps reduce your footprint.
2. Do not buy into overconsumption "holidays." Most of the stuff you would buy on Singles' Day or Black Friday, you really can live without. It's okay to buy something like this once in a while, but not at this high rate. Also, think about buying from small, or local, stores instead of huge corporations that create a larger footprint.
3. Try to appreciate what you already have. Part of the reason we feel the need to buy more and more things is because we feel like we are missing something. If you have everything you need to live and be content, try to appreciate that. Sometimes all it takes is volunteering at a homeless shelter, or helping people out who don't have everything they need.
Overconsumption is a cultural cycle that we have been pulled into by entities who do not really care about our wellbeing, and it is ruining our lives and the lives of future generations in the process. We do not have more than 1 planet to waste and we do not have much time to stop what we are doing to the one we have. You can roughly measure your ecological footprint by using Global Footprint Network's calculator (www.footprintcalculator.org) and start changing the way your consume today so that we have a planet to live on tomorrow.
如何改变
我们这个星球的消费方式的改变主要归结于政策和社会的转变,但是我们可以在个人层面上做出改变。我们可以通过改变我们的消费模式,养成不同的习惯,试图改变我们的"过度消费等于幸福"的心态,来减少我们的生态足迹。
这里有一些事情你可以开始缩小你的生态足迹:
1节约你所需要的,只买你不能节约的东西。节俭商店出售的东西通常只会被扔进垃圾堆,然后被送到垃圾填埋场,所以买那些非常好的东西有助于减少你的足迹。
2.不要买过量的"假期"。大多数你在光棍节或黑色星期五会买的东西,你确实可以不买。偶尔买这样的东西是可以的,但不能这么高。此外,考虑一下从小商店或本地商店购买,而不是从创建更大足迹的大公司购买。
3、试着去欣赏你已经拥有的东西。我们觉得需要买越来越多的东西的部分原因是因为我们觉得自己丢失了什么东西。如果你有一切需要生活和满足的东西,试着去欣赏它。有时候,只需要在一个无家可归的避难所做志愿者,或者帮助那些没有他们所需要的一切的人。
过度消费是一个文化循环,我们被那些并不真正关心我们福祉的实体拉入其中,在这个过程中它正在破坏我们的生活和后代的生活。我们没有多于一个的星球可以浪费,我们也没有太多的时间来停止我们对自己所拥有的星球所做的事情。你可以使用全球足迹网络的计算器(www.footprint calculator.org)粗略地测量你的生态足迹,并开始改变你今天的消费方式,这样我们明天就能拥有一个可以生存的星球。
Related Articles:
How Is Deforestation Killing Our Chances To Save The Planet 砍伐森林是如何扼杀我们拯救地球的机会
The Devastating Reality Of Palm Oil : 棕榈油背后骇人闻见的真相
To join the movement and receive our best stories directly in your inbox