In 2020 we can definitely say that sustainability is becoming business as usual, and that is reflected in the number of statements taken by big corporates to prove their engagement toward sustainability goals.
We love seeing the corporate world taking stands for the environment because when they do so, it sends strong signals to the economy: sustainability is a business strategy, take it seriously or be ready to go out of business.
However, we also know that greenwashing attempts are never far, so let's take a look at the 2020s most notable corporate sustainability commitments and keep an eye on the following actions.
For sure, those actions are not enough yet, and there is still a long way to go and some of those commitments are even debatable regarding the nature of the companies' business but we hope that they are the signals of a turning tide.
L'Oréal's Business to Respect "Planetary Boundaries"
L'Oréal reveals to the world its next generation of the latest bold sustainability targets and ambitions for 2030, and the brand is accelerating its transition into a planetary boundary paradigm and strengthening its sustainability and inclusion commitments.
By 2025 – by enhancing energy efficiency and using 100% renewable energy, all L'Oréal sites will be achieving carbon neutrality.
By 2030 – 100% of the plastics used in the packaging of L'Oréal products will either come from recycled or bio-based sources. Also, L'Oréal will reduce its overall greenhouse gas emissions by 50% per finished good, relative to 2016.
In May 2020, L'Oréal allocated € 150 million to resolve pressing social and environmental problems, through an unprecedented initiative that was launched that period.

Covestro Accelerating Change Towards A Circular Economy
Covestro is entirely committed to make the circular economy a feasible model for a genuinely sustainable environment.
To this end, the manufacturer of materials will be required to fully align its entire manufacturing and product range, as well as all regions, with the circular model in the long run.
To contribute to the objective of a greenhouse gas neutral economy, this strategic vision is to be adopted progressively with various concrete steps and projects.
In 2020, Covestro has their focus on four topics:
i. Alternative Raw Materials
ii. Innovative Recycling
iii. Common Solutions
iv. Renewable Energies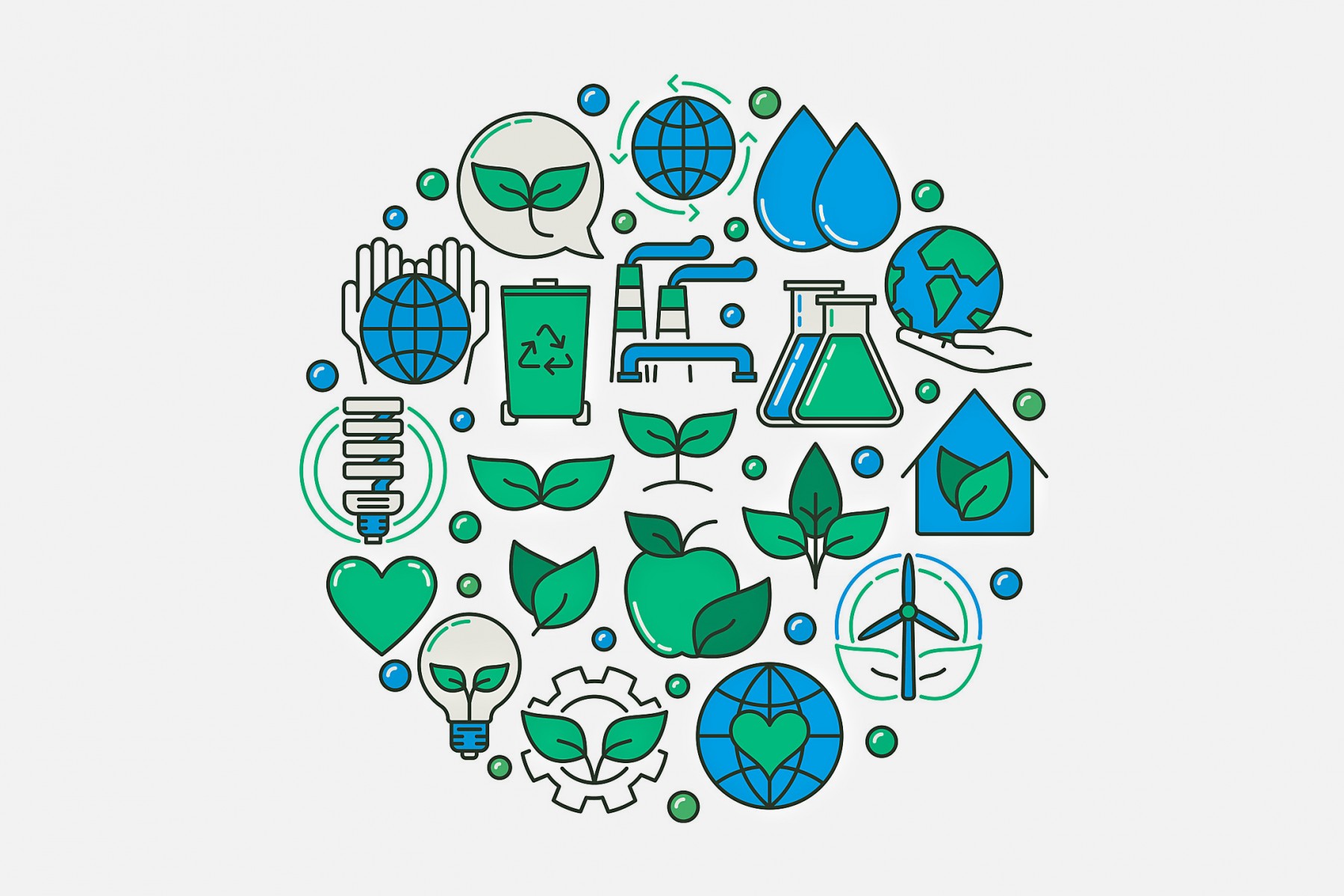 H&M Pledges 100% Sustainable Cotton By 2020
H&M makes clear that it is operating on a "circular" definition, meaning that the company tries to manufacture clothes from fabrics that were used previously, or those after their initial use that can have an indefinite life.
Moving towards a circular model, it aims to decouple potential development from the use of capital whilst accelerating towards higher innovation, increased productive processes, as well as other possible opportunities for businesses and industries.
The commitment to achieving sustainable cotton is part of a wider initiative to turn 100% recycled or sustainable products across the supply chain of the business by 2030.
According to H&M Group Sustainability Performance Report, in 2019, the retail giant will hit 97% recycled or other renewable cotton and will not source traditional cotton from 2020 onwards for their collections.
Notably, for the organization, the purpose of circular sourcing reaches beyond clothing. H&M is also focusing on transforming all packaging into products that are reusable, recyclable, or compostable.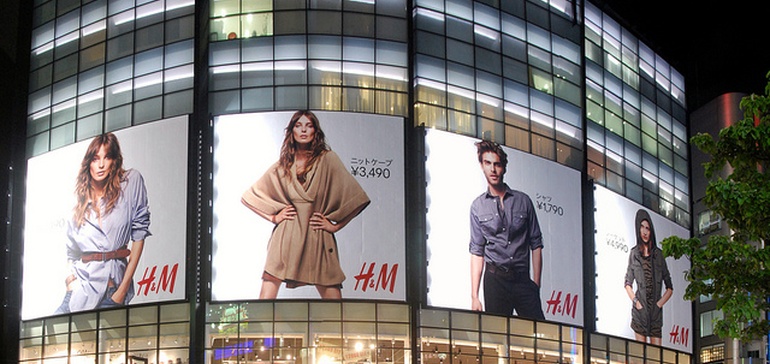 People & Planet Positive: IKEA Group Sustainability Strategy for 2020
By August 2020, IKEA aims to take the lead in developing and promoting goods and solutions that empower and allow individuals to live a more sustainable life at home, as well as increase sales by more than fourfold.
At the same time, IKEA aims to reduce waste from their store operations by 10%. 90% of the waste from their own operations will be recycled or resources saved, of which 80% will be material recycled from stores and distribution centers and 90% from the IKEA Industry Group.
The organization aims to be independent of energy by becoming the pioneer of green energy, as well as being more energy efficient in their activities.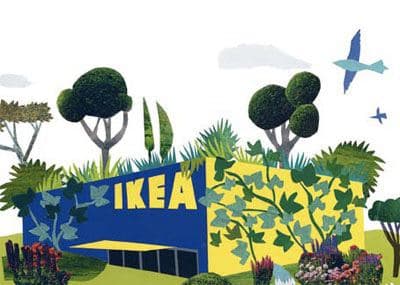 Bosch Aims to Achieve Carbon Neutrality by 2020
At Bosch, they take ownership to make over 400 of their locations to be carbon neutral worldwide by 2020. However, that is not all: they aim to shape climate action and take a close look at their products, purchased materials, as well as logistics processes' carbon footprint.
Bosch is the first ever multinational industrial enterprise with this highly ambitious mission in mind to achieve. Ever since the end of 2019, their German sites have already become carbon neutral.
By 2030, based on the steps applied to ensure their emissions across the world are carbon neutral, they want to achieve more changes in terms of climate security and protection.
There are 4 levers for climate neutrality:
i. Energy Efficiency
ii. New Clean Power
iii. Green Electricity
iv. Carbon Offsets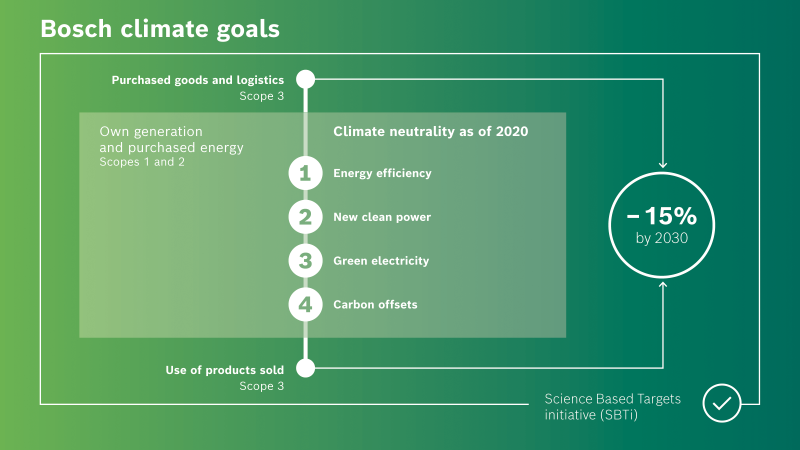 In addition to this objective, Bosch aims to make an active commitment to ensuring that by 2050, the phases of the supply chain that we do not impact alone will also be climate neutral.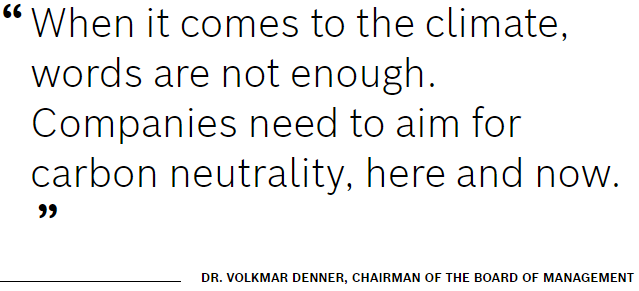 Facebook's Vision For A Sustainable World
By mitigating the effects of our resources, pollution and water use, protecting workers in our supply chain and working with those around us to build and share solutions for a more sustainable planet, Facebook is taking action.
The organization agrees that sustainability is about more than operating business safely. It is a chance to help the community that we belong to, and to create a positive impact on the world.
Facebook was one of the first tech firms to commit to funding clean energy facilities installations.
Whether it's constructing data centers that are water and energy efficient, or designing healthy workplaces, the organization prioritizes products and technologies that can minimize negative environmental impact and facilitate well-being of their employees.
Facebook's strategy is anchored by 2 huge goals:
i. Innovation for Our World : Minimizing environmental footprint through operational excellence and innovation.
ii. Collaboration for Good : Collaboration to develop innovative solutions and speed up climate action initiatives.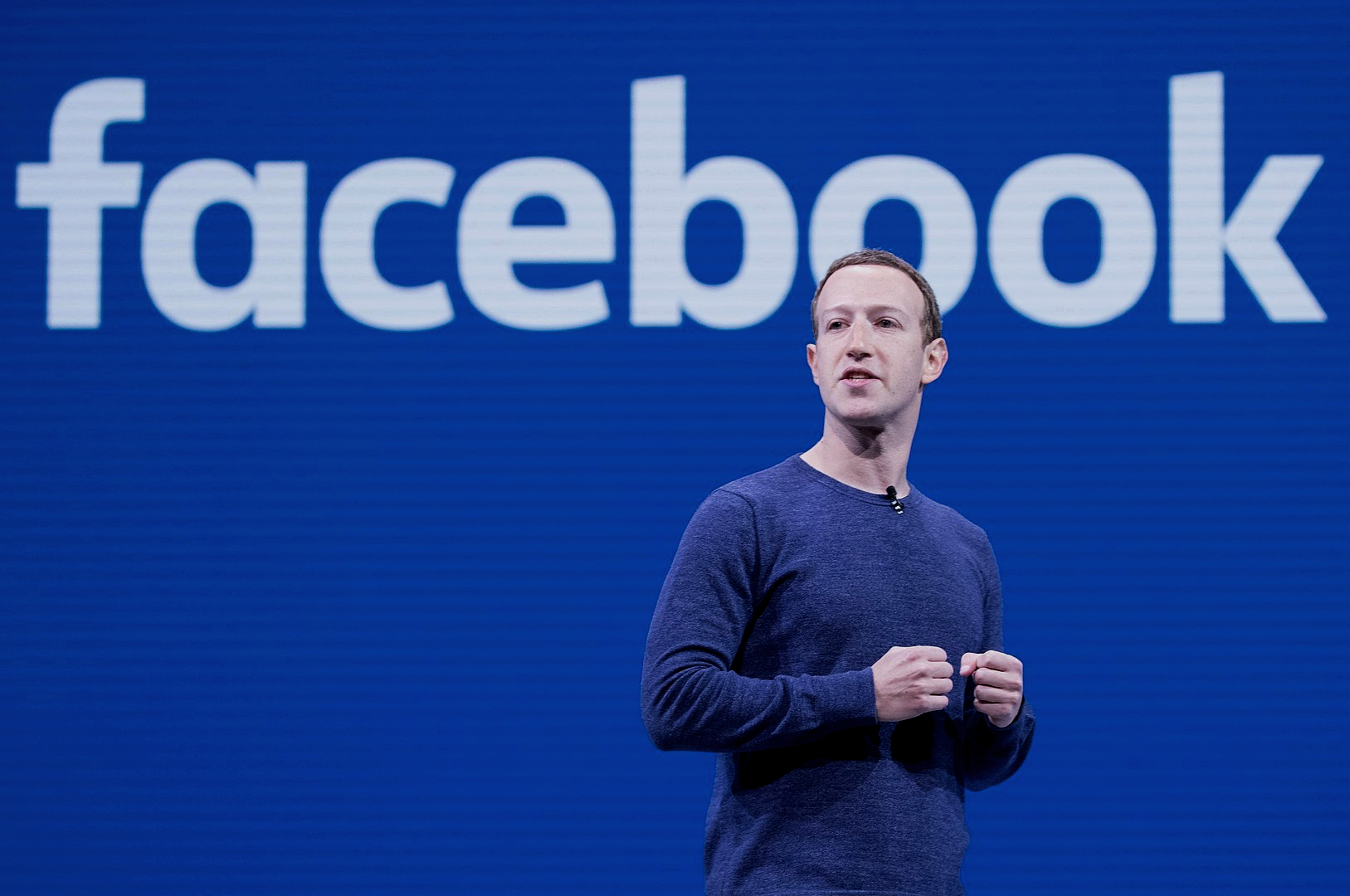 Amazon Announces $2 Billion Climate Pledge Fund
On the 23rd of June 2020, Amazon announced its Climate Pledge Fund to encourage the creation of sustainable technology and services that will allow the Climate Pledge to be met by Amazon and other companies – a commitment to net zero carbon by 2040.
With an initial $2 billion in funding, this committed venture investment program will back innovative companies whose goods and services will accelerate the transition into a zero-carbon economy.
Jeff Bezos, founder and CEO of Amazon, commented that The Climate Pledge Fund will be targeted to invest in innovative entrepreneurs and innovators who are building goods and services to help businesses minimize their carbon footprint and operate in a more sustainable manner.
As time passes, Amazon will also search for opportunities through this venture funding initiative to include other signatories of the Climate Pledge.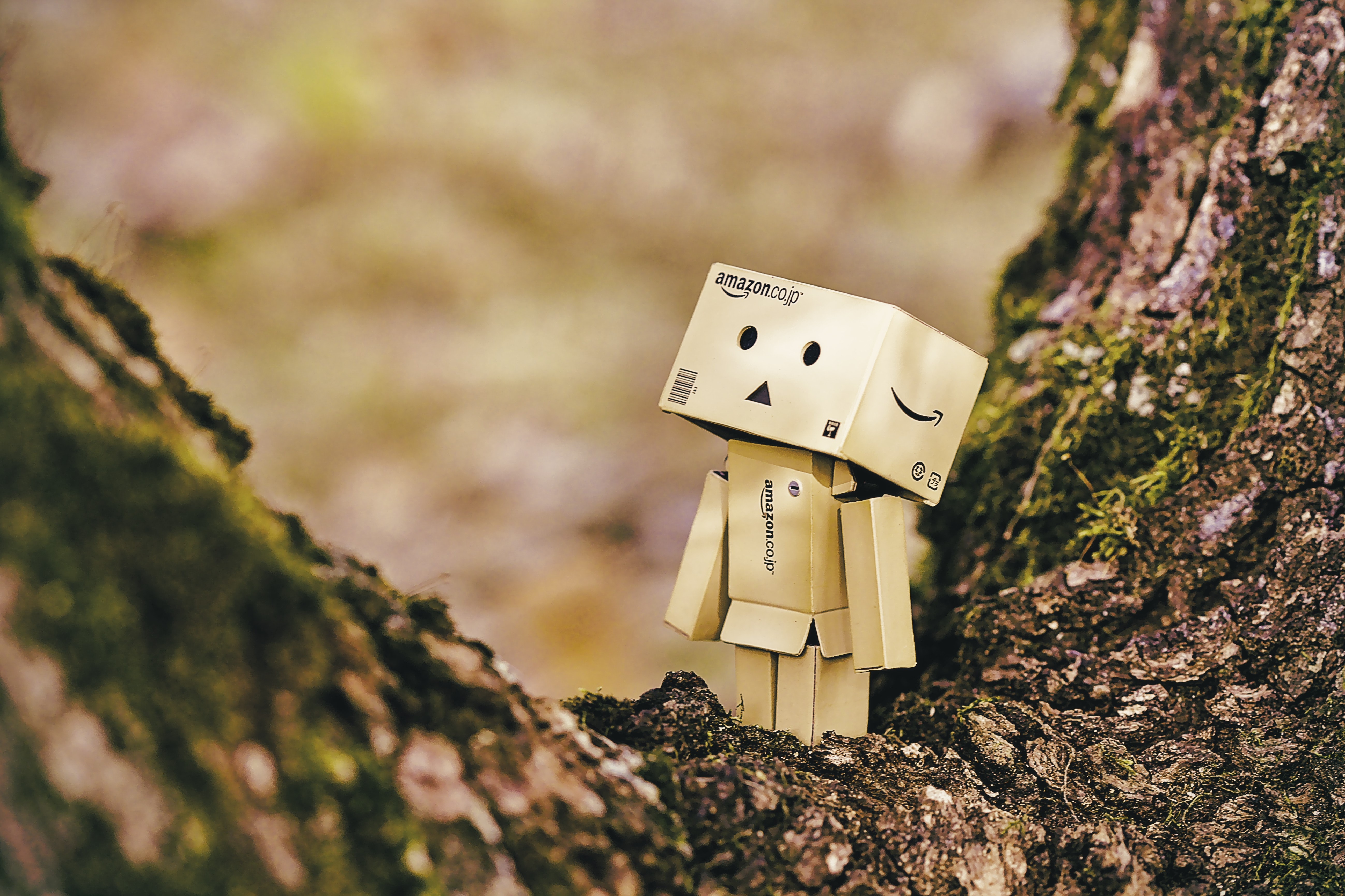 Apple Commits to Be 100% Carbon Neutral For Its Supply Chain and Products By 2030
On the 21st of July 2020, Apple announced its intention to become carbon neutral by 2030 throughout its entire business, supply chain manufacturing, and product life cycle.
As for its global business activities, the company is already carbon neutral. This recent pledge ensures that any Apple products sold will have a net zero climate impact by 2030.
With a roadmap for other businesses, Apple offers specifics of its approach to carbon neutrality as corporations look to reduce their effects on climate change.
Apple outlines its intentions to minimize emissions by 75% by 2030 whilst implementing creative carbon reduction strategies for the remaining 25% of its extensive footprint in its 2020 Environmental Progress Report.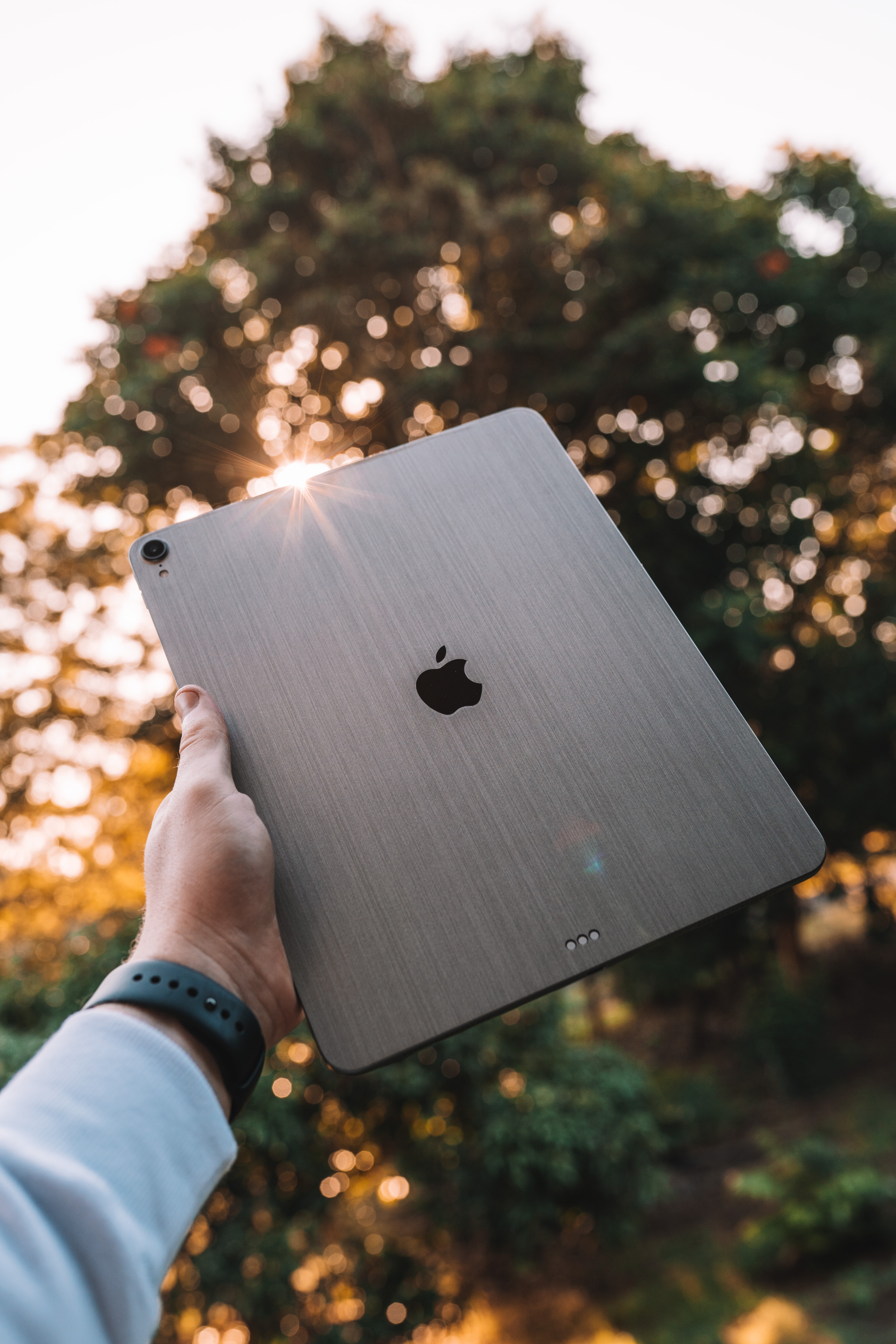 We are looking forward to see what's coming in 2021!
Related Articles:
5 Ways to Engage Your Workforce Sustainably
Covid-19 Fuels Rising Demand For Sustainable Fashion