In 2018, we have noticed a few bold moves coming from the corporate world. Bold moves that are not just ways to boost brand names and sales but above all ways to connect with strong purpose and values, to make a statement, and engage in favor of causes they believe in. And we love seeing the corporate world taking risks and being bold, because when it does, it changes the face of businesses, it rehumanizes capitalism and they contribute to make the world a better place. Those actions are still not enough for sure and there is still a long way to go, but we hope that they are the signals of a turning tide.
Here our 5 favorite corporate bold moves for the world in 2018.
在2018年,我们注意到不少来自企业界的大胆行动。这大胆的行动不仅是提升品牌和销售的方式,更是与强烈目标和价值观的结合、作出声明和参与有利于事业的方式。而我们喜欢看到企业界在冒险和他们的大胆,因为当他们这么做,他们改变商业的面貌,重新塑造了资本主义并且让世界变得更美好。以下是我们最喜欢的5个组织的"2018年大胆行动"。
以下是我们最喜欢的5个组织的"2018年大胆行动"。
BlackRock CEO's letter: Stop business as usual and contribute to the society
That was a great way to start the year. January 2018, Laurence D. Fink, founder and CEO of the investment firm BlackRock, managing more than $6 trillion in investments in some of the world's largest companies, addressed quite an unexpected letter to their boards and CEO's. The letter stood that their companies need to do more than profits, they need to positively impact the society. They should adopt a sense of purpose for the society and their own sake to keep engaging with their community and stakeholder in a long run.
He was not just inviting them to be more socially responsible but planning to hold them accountable and monitor the efforts and actions they are taking in order to do more than just reaching for more profits and dividends to the shareholders. Later this year they announced more about how they will engage with companies on topics like climate change, human capital management, diversity and executive pay, meeting directly with hundreds of them.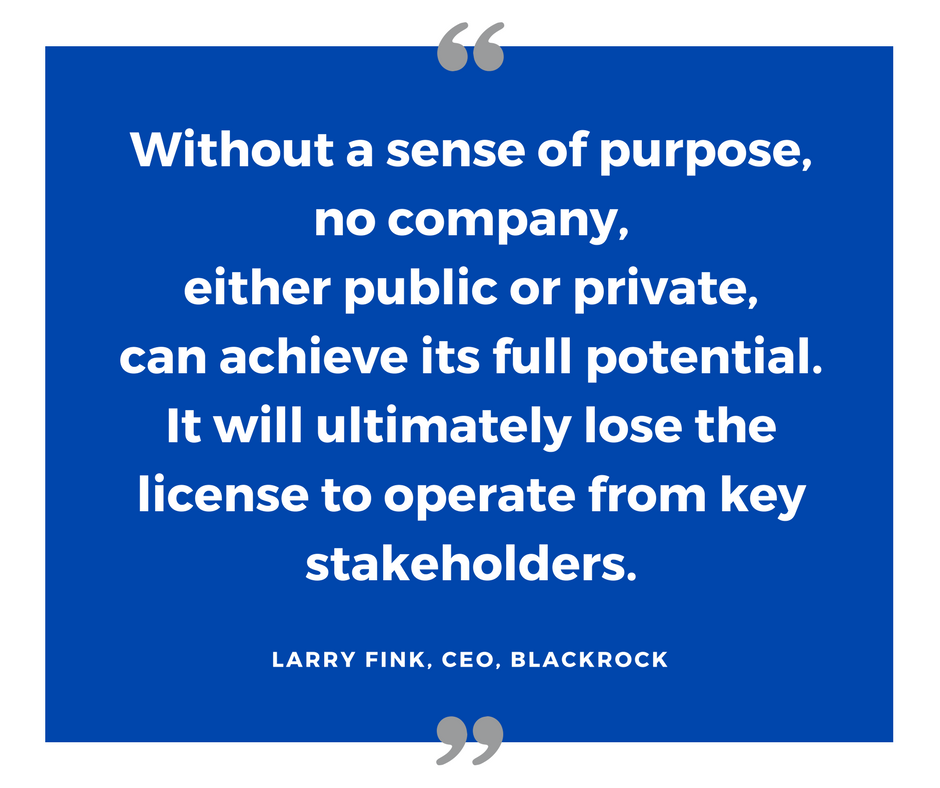 BlackRock执行长的信息:停歇一切照旧,並贡献社会。
这是个开始一年的好方法。在2018年一月,BlackRock投资公司创办人兼执行长Laurence D. Fink,在一些全球最大的公司中管理超过6万亿美元的投资,向董事会和执行长发出了一封意外的信件:他们的公司应该对社会做出正面的影响,而非利润。他们应该对社会有目的感,以保持其社会共同体和利益相关者的长期合作。
他并非仅是要他们具有社会责任感,还计划要让他们负起责任并监督其所做的努力和所采取的行动,为了达到更多,而不仅是有更多利润和股东的股利 。而在今年晚些时候,他们直接与数百人会面,宣布了更多他们将如何与参与气候变化,人力资本管理,多元化和高管薪酬等问题。
Nike Standing by Colin Kaepernick
Back in the year 1988, Nike released a slogan which said, ''just do it'' for the first time, featuring an 80 years old men running on the Golden Gates. For the 30th anniversary of the "Just do it" campaign, Nike has decided to feature the face of Colin Kaepernick, coupled with this statement "Believe in something, even if it means sacrificing everything". Kaepernick hasn't played professionally for the last 2 years and was even rejected from the N.F.L because he decided to kneel during the national anthem at the start of a game, to protest injustice and police brutality. Nike's choice hasn't failed to generate strong opinions, it almost divided the country in two and this division has resonated all over the world, between the ones supporting the campaign, and the ones offeded to the point of burning their Nike shoes on social media.
The buzz was clear, the immediate financial interest was less, as Nike first lost 3 points in the stock exchange following the release of the advertising. But at the end, Nike has aligned itself with Kaepernick story and turned it into a powerful message. One person, driven by a purpose can take a fight against more powerful forces. Kaepernick is a story hero: attached to strong values, persistant and bold. And now, for the ones relating to this side of the story, Nike also is.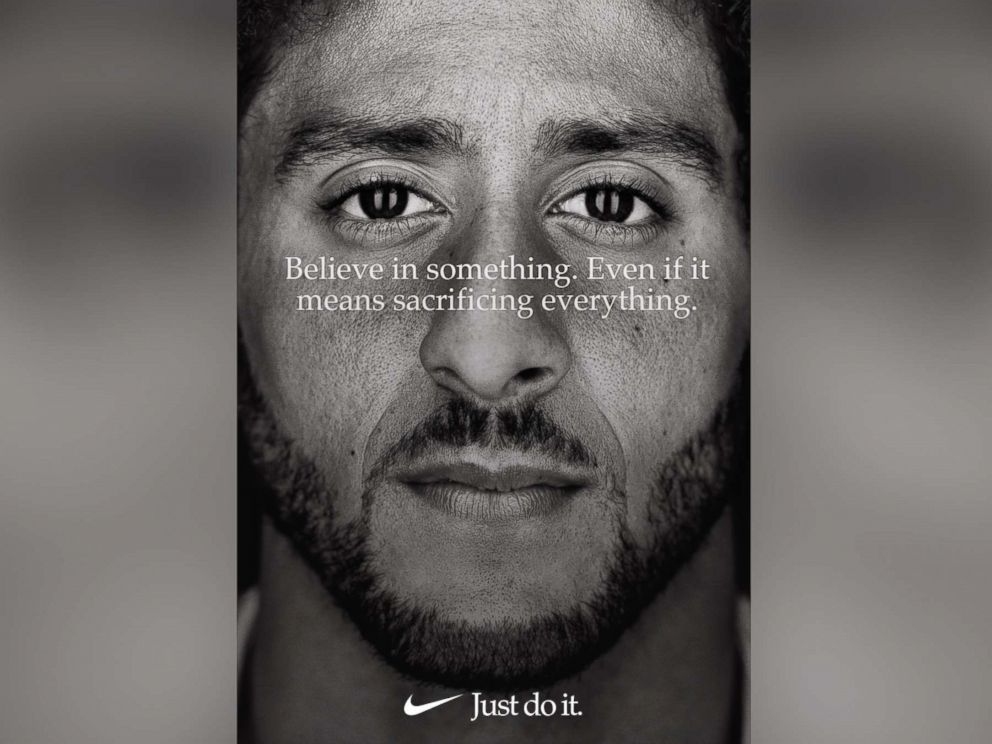 Nike对Colin Kaepernick的支持
早在1988年,Nike首次发布了" just do it"的口号,其中有一位80岁的男子在金门大桥(Golden Gates)上奔跑。在" just do it"的30周年,Nike决定以Colin Kaepernick的面孔特写照,加上「相信一件事,即使它意味着牺牲所有。」("Believe in something, even if it means sacrificing everything")这句话。 Kaepernick在过去两年没有参与职业比赛,并且因为他决定在比赛开始的国歌中单膝下跪,来抗议不公正和警察的暴行,而遭到N.F.L禁赛。这并没有失去其强烈观点的产生,它几乎将国家分为两个并且在世界各地引起共鸣。
这个议题显而易见,但随着广告发布后,Nike的经济利益瞬间减少,而且股价下跌3点。然而Nike向Kaepernick的故事保持一致,并将其转换为一个强而有力的信息。一个人在目地的驱使下可以对抗更多的强大势力。他是故事的英雄:坚持强烈的价值观、坚持不懈和大胆。而现在, 与这故事这一方面相关的,Nike也是如此。
Toms Shoes' CEO Blake Mycoskie on gun violence
Tom Shoes' is born "bold" by pioneering 12 years ago the "buy one give one" model. For each pair of shoes bought by consumers, the company has been giving away a pair of shoes to children in need. Today their founder Blake Mycoskie is taking a stand for a all different cause: gun violence. After a shooting that happened in California and killed 12 people, he announced that the model of the company will evolve to give considerable resources to organization fighting gun violence in the United States and that they will start right now by giving 5 million dollars to some of those organisations.
Blake is calling for other organizations to join their fight and also aim to give power back to the citizens. They developed a technology on their website that enables people to send a physical postcard to their congress representatives inviting them to adopt universal background checks, a law that, he says, 90% of Americans are in favor of.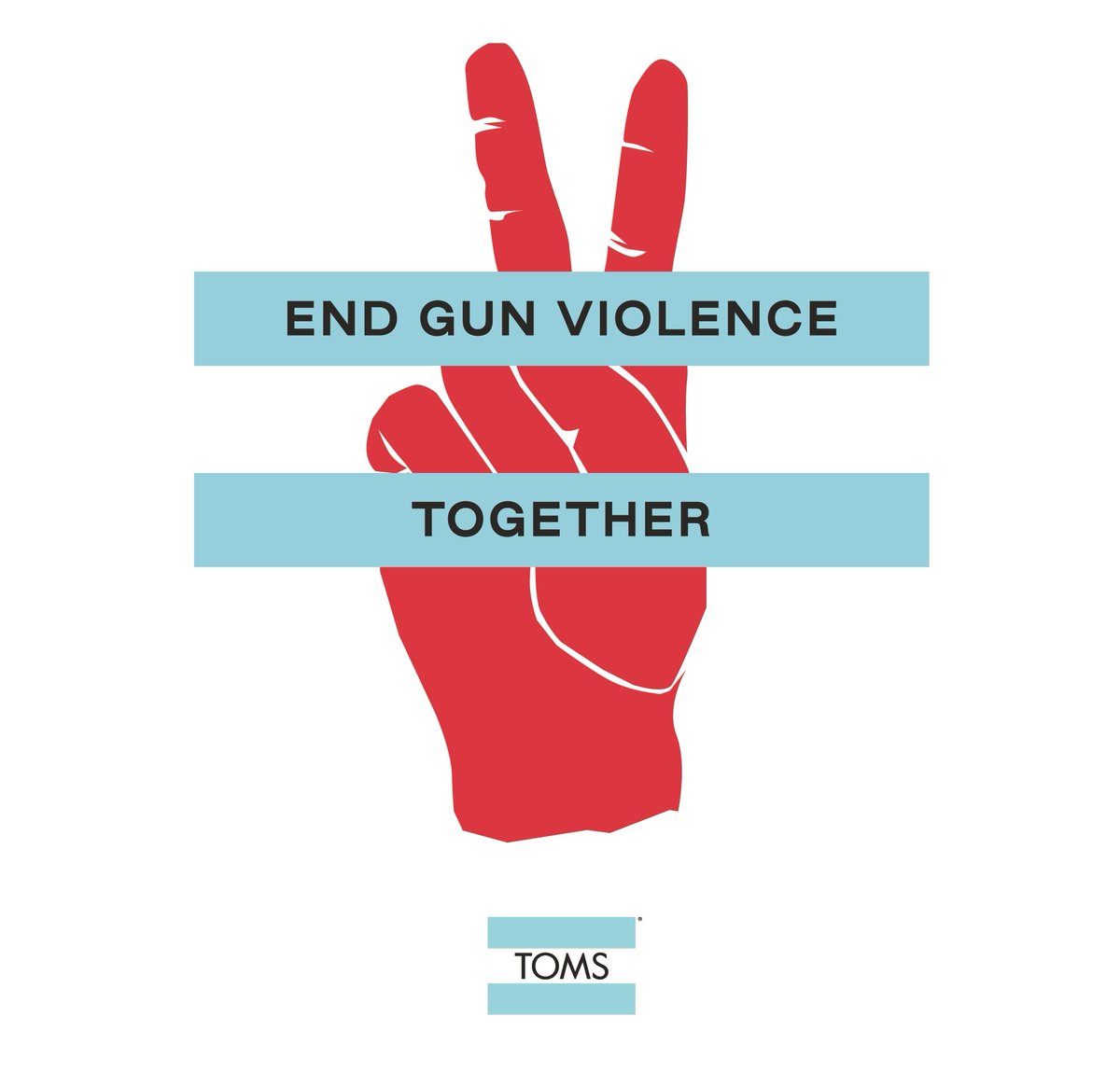 TOMS鞋子的Blake Mycoskie与枪枝暴力
TOM鞋子在12年前开创了"买一送一"的模式,而"大胆"的诞生。每卖出一双鞋,他们就会赠送一双鞋子给有需要的儿童。今天,他们的创始人Blake Mycoskie正在为 一个完全不同的原因采取立场:枪枝暴力。在加利福尼亚发生12人死亡的枪击案后,他宣布公模式将改变,来提供大量资源给在美国打击枪枝暴力的组织,并且将立即提供500万美元给那些组织。
Blake呼吁组织加入他们的斗争,并且旨在将权力交还给公民。他们在他们网站上开发了一种技术,让人们可以向他们的代表寄送实体的明信片,来邀请他们采用全面背景核查-一个90%美国人民赞成的法案。
WeWork becoming a meat-free organization.
The global network of shared office spaces has decided this year that they will no longer reimburse meals containing meat in order to reduce its carbon footprint. Co-founder and chief culture officer Miguel McKelvey wrote an email to its employees saying that: "New research indicates that avoiding meat is one of the biggest things an individual can do to reduce their personal environmental impact, even more than switching to a hybrid car."
According to Virginia Hoekenga, deputy director of the National Association for Environmental Management "It's a sign of the way things are moving, as employees today expect employers to have a social and environmental conscience." This new policy in Wework is estimated to save 445.1 million pounds of carbon dioxide emissions by 2023 and 16.6 billion gallons of water.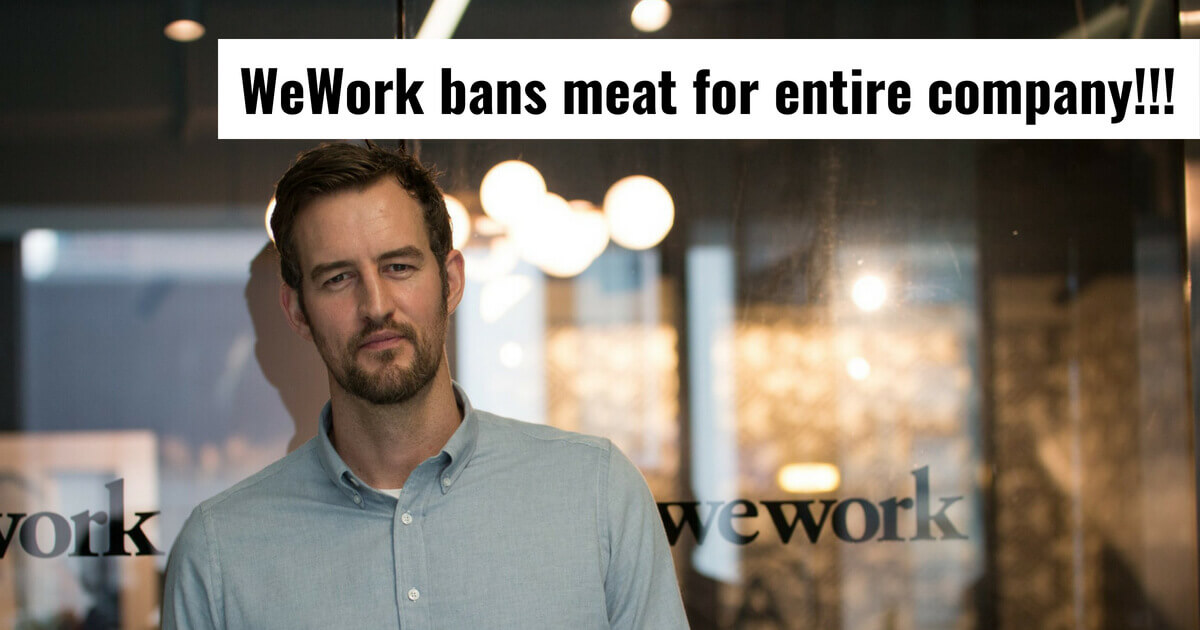 WeWork成为无肉组织
全球共享办公空间网络今年已经决定将不再核销含肉食品,以减少其碳足迹。「新研究显示, 避免肉类是个人为减少对环境影响所能做的最重要事情之一,甚至比转而使用混合动力汽车更有效。」-联合创办人兼首席文化官Miguel McKelvey在给员工的电子邮件中写道。
根据全国环境管理协会副主任Virginia Hoekenga:「这是事情的发展方式的迹象,因为现今的员工希望雇主有社会和环境意识。」这项在WeWork的新政策预估到2023年将会减少4.451亿磅的二氧化碳排放量和166亿加仑的水。
Patagonia's new mission to save the planet
We couldn't talk about "bold" companies without talking about Patagonia! They've had quite a end of a year, and when it comes to corporate activism, they are no joke! End of November they announced that they are donating their $ 10 million tax cut to fight climate change. That's how Patagonia's CEO Rose Marcario decided to react to what she calls "Trump irresponsible tax cut" in favor to corporates, by giving it back to the planet. She also defined Trump's denial of climate change as evil.
Only a few weeks later, Patagonia made a new announcement going even further. They are now changing their mission statement into: "Patagonia is in business to save our home planet". And now the message is clear: the situation is urgent and they are not just doing business, they aim to become a "restorative" business with the goal to reverse climate change.
Their strong engagement for the environment is not new, their 1% for the planet initiative giving a share of their profits to different causes is already well known, as well as their political positions or ways to stood to the governments. But there are taking it to an all other level: everything they do and each penny they give away should be dedicated to reverse climate change.
And that for a company is a hell of a purpose. They are as usual leading the path, in the right direction, 1000 steps ahead of others. We just hope that, for once, others will rush to catch them up.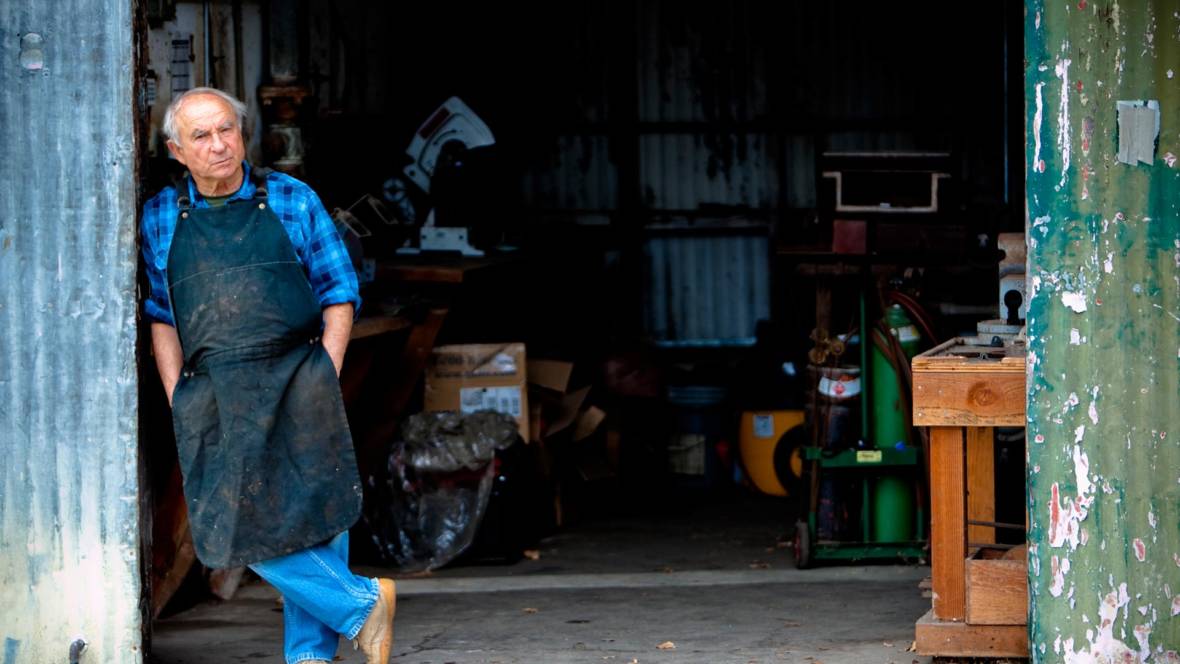 Patagonia 拯救世界的使命
如果不谈论Patagonia, 我们不能谈论"大胆的"公司Patagonia!他们已经结束了一年,而在企业激进主义方面,他们并不是开玩笑的!11月底他们宣布捐赠减税的1000万美元以应对气候变化。将其归还给地球,这就是Patagonia 执行长Rose Marcario决定对其所谓"特朗普不负责任的减税政策"所做出的回应。她还将特朗普否认气候变化定义为邪恶。
仅仅数周后,Patagonia又更近一步的发布了新公告。他们正在改变他们的使命宣言:「Patagonia正在努力拯救我们的地球家园。」("Patagonia is in business to save our home planet.")。而现在,信息相当明确:情况相当紧急。而他们不是只是在做生意,而是旨在成为一个"恢复性"的企业和扭转气候变迁的目标。
他们积极对环境的参与并非头一遭。他们的1%地球倡议,将部分利润分配给不同的因素已经是众所周知的,以及他们的政治立场或对待政府的方式。但他们将它带到另一个层面:他们所做的一切以及他们捐赠的每一分钱应该致力于扭转气候变迁。
对于一家公司来说,这是一个目的。他们一如往常的在正确的方向上,领先其他人1000步。我们只希望,有一次,其他人会加紧赶上他们。
Whatever the causes they engage in, we hope to see more and more bold moves coming from the corporate world. By bringing back social and environmental values at the heart of their business strategies, they are giving back meaning to work and to employees and multiplying their impact, by making soulless corporates outdated.
但无论是什么原因,我们希望看到更多来自企业的大胆行动。为一个原因而战、采取立场、努力使世界变得更美好。即使他们可能无可批评,藉由将没有灵魂的企业过时,他们将回馈工作和员工的意义并增加员工的影响力。
Related Articles:
Social Entrepreneurs On Their Mission To Save The Bees! 社会企业家肩负着拯救蜜蜂的使命!
Top 5 Reasons Why Your Business Should be Purpose-driven : 5大因素为何你的企业应该以目标导向
To join the movement and receive our best stories directly in your inbox