Do you like looking at the ocean, thinking of its vastness, admiring its beauty, imagining the world living in there? Who wouldn't, right? Well, the oceans do deserve our admiration and even more our protection! As the largest ecosystem on Earth, it is the planet's life support system; they offer us conditions for life. Oceans generate half of the oxygen we breathe and, they provide at least a sixth of the animal proteins people eat, absorb a quarter of the carbon dioxide created by human activities and reduce climate change impacts. Our security, economy, and survival require healthy oceans.
嘿!你喜欢看海,想像它的浩瀚,欣赏它的美丽,想像在那里生活的世界吗?
谁不呢,对吧?
恩,海洋的值得我们的钦佩,而更多的是我们的保护!
做身为地球上最大的生态系统,它是地球的生命支持系统,带给我们生活,它们为我们提供生活条件。海洋产生一半我们呼吸的氧气,提供至少六成人类食用的动物蛋白质,吸收四分之一由人类活动所排放的二氧化碳并减少气候变迁的影响。
我们的安全,经济和生存需要健康的海洋。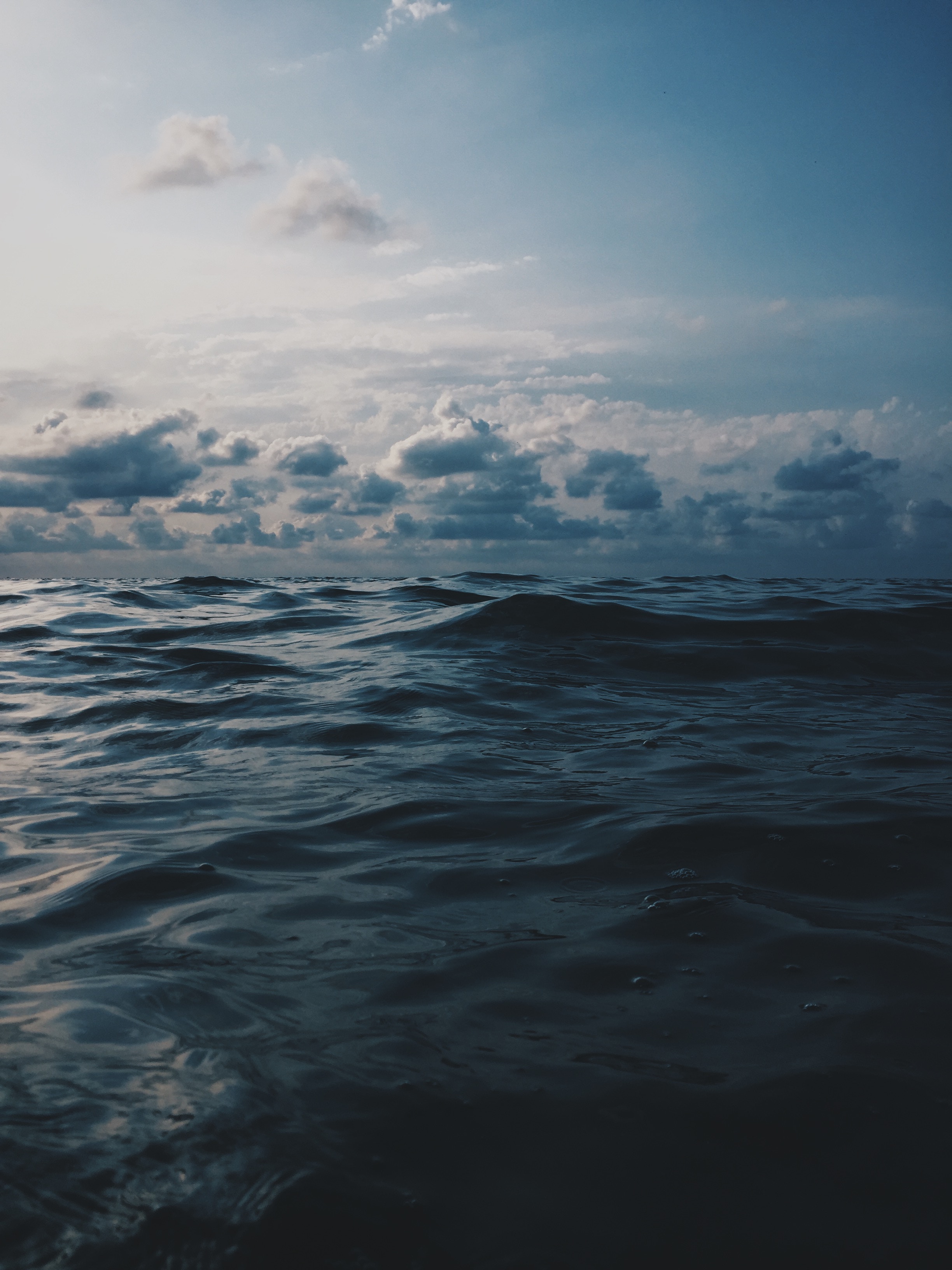 Today the oceans are under major threats like acidification, overfishing, or disposal of plastic and pollution. Time to understand why it's a big deal!
今天,海洋受到酸化、过度捕捞 或塑料处理和污染的重大威胁。
是时候理解为什么这是一个大问题!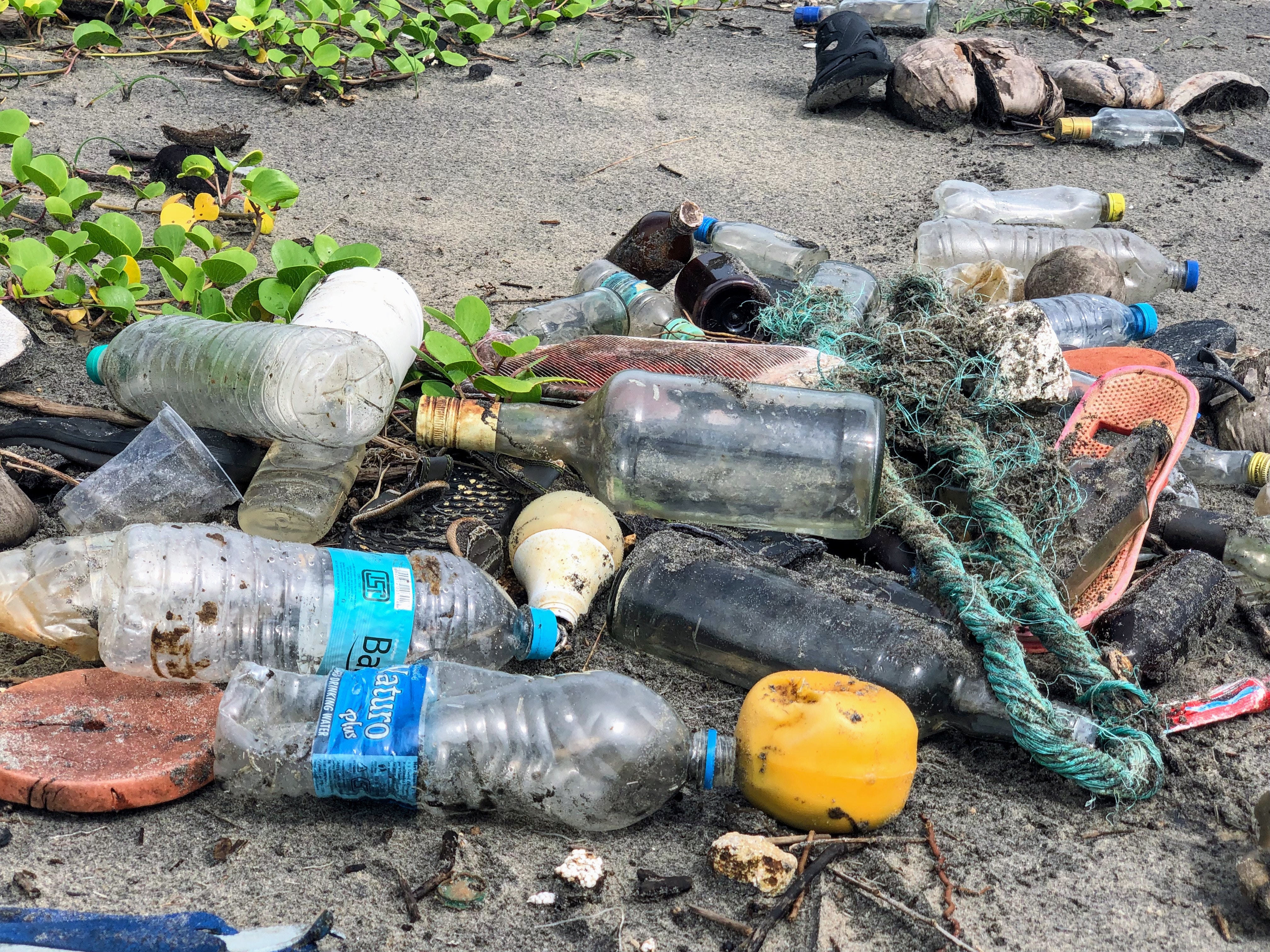 Acidification
Acidification is one of the greatest threats to our oceans. It results from carbon dioxide mixing with water forming carbonic acid. In other terms, acidification is the PH reduction of the oceans because of the carbon dioxide produced by human activities and dissolving in rivers, lakes and the oceans. The dissociation of carbonic acid molecules into a hydrogen ion and a bicarbonate ion increase the acidity of the oceans. The decrease in the PH, although could seem very insignificant to us, is actually pretty bad. It is particularly bad for creatures with calcium carbonate in their shells or skeletons, like mollusks, crabs, and corals. Acidic water makes it harder for them to grow those shells, so many of them are going to have a hard time surviving as our seas change. Those creatures being at the basis of the marine food change, their difficulties to survive is sure to impact all the rest of the marine biodiversity. And there is no magic trick to reverse this effect...
酸化
酸化是海洋面临的最大威胁之一,它是由二氧化碳与水混合所形成碳酸而产生的。另一方面,酸化是海洋PH值降低,因为人为活动所产生的二氧化碳会溶解于河流、湖泊和海洋中。而碳酸分子分解成氢离子和碳酸氢根离子更增加了海洋的酸度。虽然PH值的下降对我们来说可能看起来非常微不足道,但实际上非常严重。尤其是对那些在外壳上或骨架含有碳酸钙的生物,例如软体动物,螃蟹和珊瑚。酸性水使他们更的外壳更难成长,所以他们将会因为我们海洋的变化而更难存活。那些生物作为海洋食物变化的基础,他们生存的困难肯定是会影响到海洋生物多样性的其余部分。而是没有魔术可以扭转这样的影响的…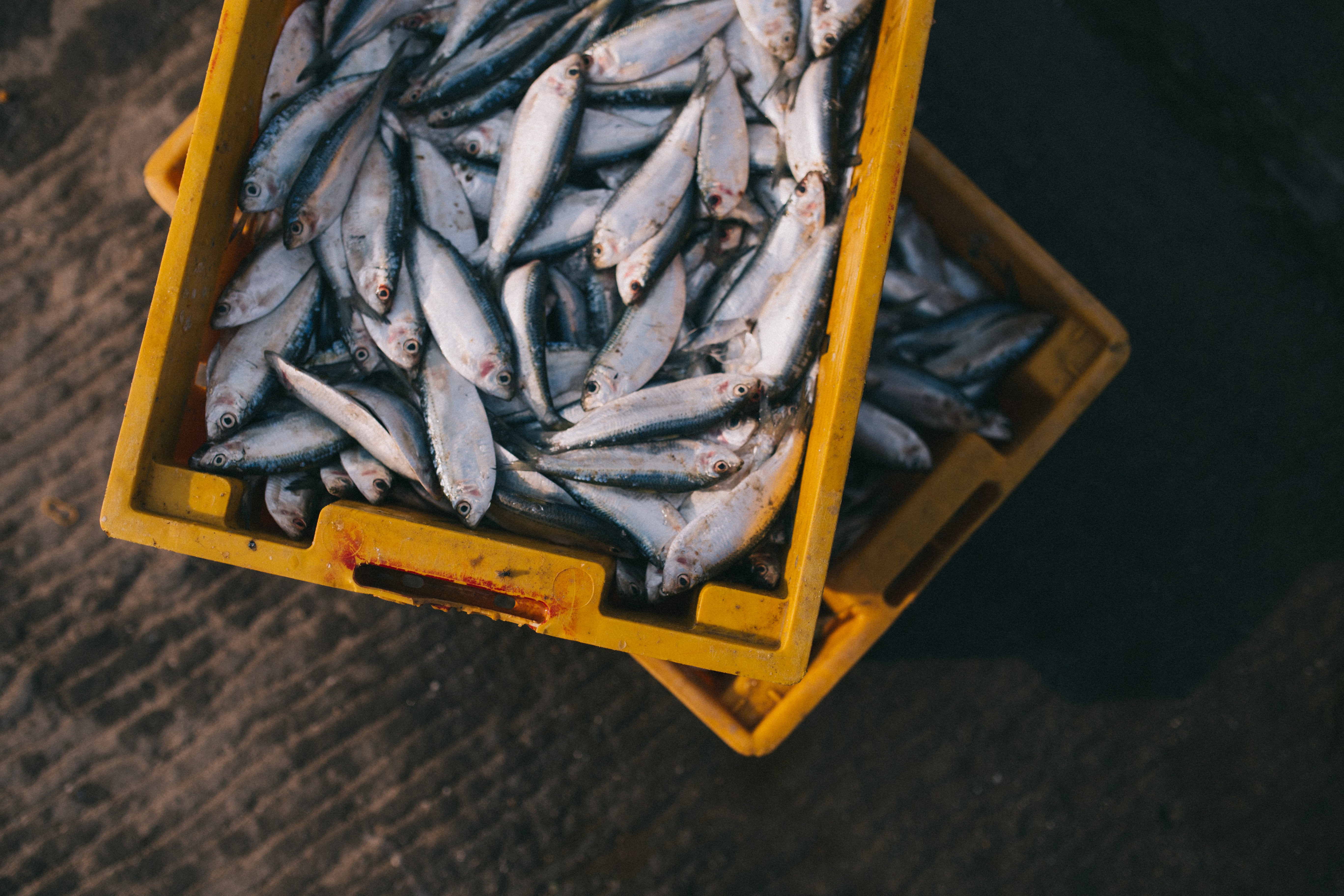 Overfishing
The second threat to our oceans is overfishing. Contrary to the general idea that fish is a limitless resource, they are among other forms of aquatic life a very finite one. During the last 50 years the increase of fishing activities, the unsustainable fishing methods developed by the industry have led fish stocks to a collapse point. Indeed, fishing has reached a higher rate than the one at which reproduction is taking place.
It's not only threatening the balance of the ecosystems but as well, a lot of populations. Billions of people, especially on coastal areas, are still depending on fishing to reach their nutritious needs and get enough proteins.
过度捕捞
第二个对我们海洋的威胁是过度渔捞。与鱼是无限资源的一般观点相反,鱼是其他形式且非常有限的水生生物。在过去50年中,捕捞活动的增加以及由该行业开发的无法延续的捕捞方法,已经导致鱼类族群的崩坏。的确,捕捞的速度已经高于繁殖的速度。
这不仅威胁到生态系统的平衡,还有人们。数十亿的人,特别是沿海地区的人们仍然依靠捕捞来满足他们的营养需求并获得足够的蛋白质。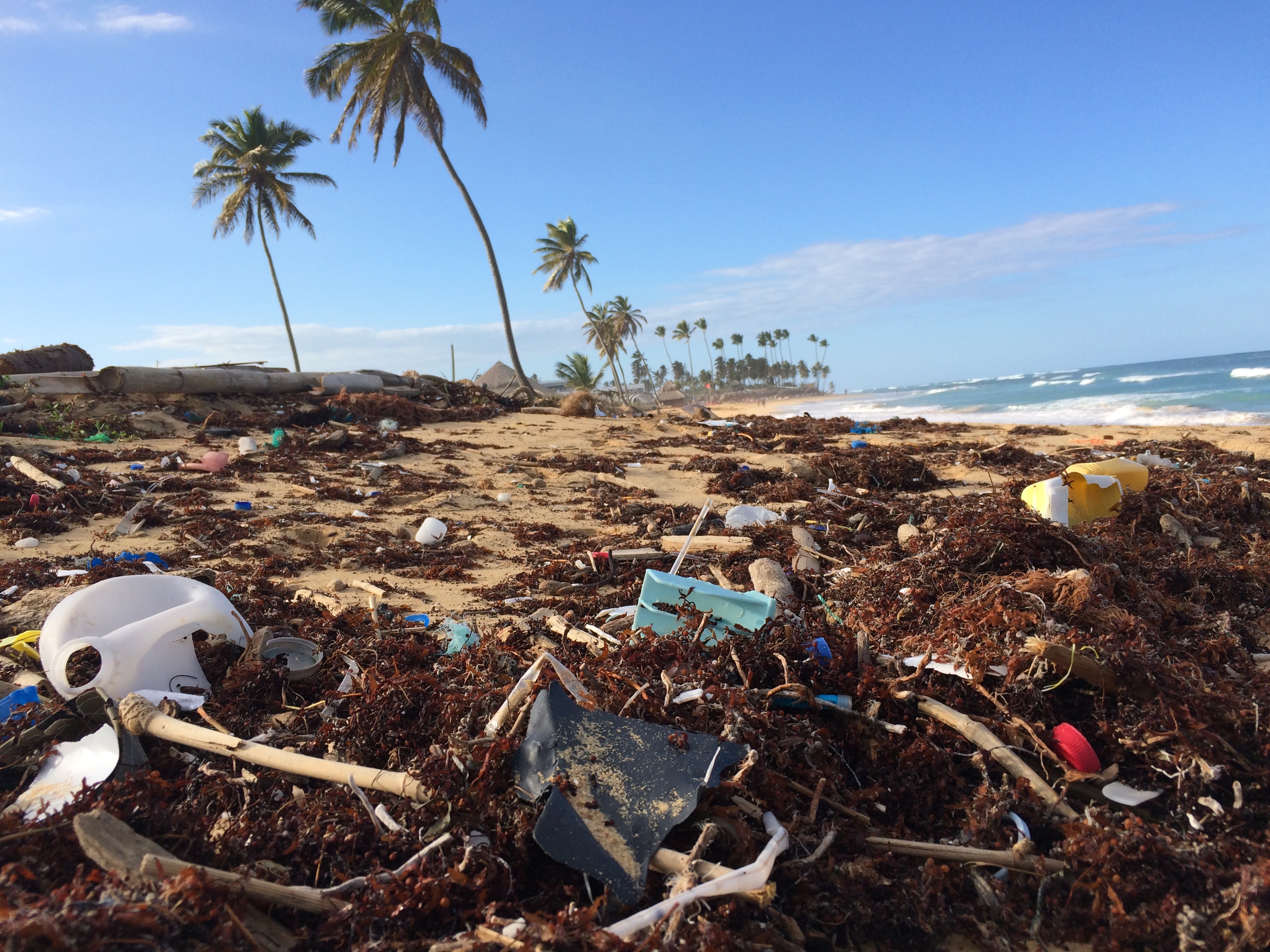 Plastic Pollution
Finally, plastic pollution of course! We estimate that about eight tons of plastic end up in the oceans every year. Human activities like farming, residence, and production are the leading cause of littering in the ocean. Going by the fact that plastics are nonbiodegradable means that any plastics dumped in the ocean is bound to remain there forever thus disrupting the co-existence of marine life.
Plastic affects ocean ecosystems in various ways, among them we can remember that it affects every type of life in the oceans and a report says that one million seabirds and 100,000 marine mammals died every year due to plastic ingestion.
Let's not forget that as all ocean life is ingesting micro-plastics and toxic substances released by plastic garbage in the ocean, we are then ingesting it when we are eating fish or shellfish. Human health is then directly threatened by our own pollution.
塑膠污染
最后,当然是塑胶污染!我们估计每年有8顿的塑料在最终流入海洋。农业,住宅和生产等人类活动是造成在海洋乱丢垃圾的主要原因。而由于塑料是不可生物降解的,因此任何倾倒在海洋中的塑料都必然会永远留在那里,从而破坏海洋生物的共存。
塑料以不同的方式影响海洋生态系统,儿其中我们可以记得它影响海洋中的各种生命。一个报告显示每年有100万只海鸟和10万只海洋哺乳动物因摄取塑料而死亡。
最后,我们不要忘记,由于所有的海洋生物都摄取了海洋中塑料垃圾所释放的微塑料和有毒物质,所以我们在吃鱼或卖鱼时也同时会摄入它。
Oceans are not just beautiful, they are foundations for human life on earth, let's not forget that.
因此,人类的健康是我们自己污染的最新结果。
海洋不仅仅是美丽,更是地球上人类生命的基础。我们不要忘记它。
Related Articles:
Ingmar Rentzhog - We Don't Have Time, A Social Media To Collectively Solve The Climate Crisis 一个召集用户齐心协力解决气候危机的社交媒体
How Is Deforestation Killing Our Chances To Save The Planet 砍伐森林是如何扼杀我们拯救地球的机会
To join the movement and receive our best stories directly in your inbox